Danish Schoolgirls #5 - (1970)
Description: We offer you to watch here the vintage porn movie named "Danish Schoolgirls #5". It's 178:08 long and was uploaded on our tube on 2021-07-25 12:05:00. The video was produced by German in Danish language by Color Climax in 1970. You can save it on any device you have or view this movie online for free.
Overview
Click on a screenshot below to rewind the video to that location. Click on "Overview" to show or hide this section.
Studio: Color Climax Released: 1970 Country: German Language: Danish
Categories: Teen Blowjob European Small Tits Orgy Interracial Cumshot Hairy Add
Tags: Loops Low Quality Sexy Teen Black Girl High Socks Reverse Cowgirl Hairy Teen Pussy Danish Add
Models: Tiny Tove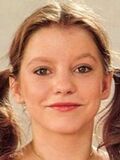 Dolores Felicia Inger Esther Karin Christa Hanne Babs Clare Add