Skin Flicks / Lusty Lass, Full Uncut (1978)
Description: A young director (Tony Hudson) is a struggling filmmaker making hardcore features for the mob. His latest feature, he hopes, will be his big break into the world of "mainstream" filmmaking, but will the mafia allow him to realize his dream?
Scene Breakdowns:
Scene 1. Heather Young, Herschel Savage
Scene 2. Bethanna, Tony Mansfield
Scene 3. Jill Munroe, Tony Hudson
Scene 4. Sharon Mitchell
Scene 5. Heather Young, Joey Silvera
Scene 6. Sharon Mitchell, Tony Hudson
Scene 7. Sharon Mitchell, Jamie Gillis
Review:
Gerard Damiano is most famous for his films Deep Throat and The Devil in Miss Jones, but he also produced no less than 10 additional, and very original, hardcore efforts. Skin Flicks is amongst the rarest and best of Damiano's directorial efforts. The film concerns a young enterprising filmmaker trying to produce a hardcore feature. We are given insight into the making of his film, as well as a very, seemingly personal look at New York's mafia controlled hardcore film industry in the late 70s.

Damiano paints a devastating portrait of what it was like to produce a GOOD hardcore film, or more precisely, trying to be a good filmmaker in an industry whose main concern is sex.

Tony Hudson gives an excellent performance as the struggling director, and Beth Anna, although given only a very small role as an actress involved in the industry, displays true acting ability. Her main scene might be one of the most memorable in this entire film as she, quite realistically, portrays how one would suppose an actress in the industry would conduct herself. She also delivers the films most memorable line (one which must have undoubtedly sent the films producers into a frenzy) "some men like it when I shaved my p---y, it makes 'em think they're f-----g a little girl!"

Hudson's character almost resembles Damiano himself (who, by the way plays a mobster) in that he, like Damiano, is a real filmmaker having to put up with the constraints of the industry and the mob.

Damiano's character though is certainly one of the oddest characters ever to grace the set of a hardcore film: he plays a mafia man, concerned only with profit, never art, strange considering that this film was in fact mafia financed. The pictures and technical aspects are just as good as any Hollywood production, and the main fault is the all-too-frequent sex scenes which disrupt the narrative flow of the story, which is well written and developed.

Another wonderful aspect of this film is the wonderful musical score which fills every scene. Probably composed by Damiano regular Alden Shuman, it is filled with cool jazz themes, 70s exploitation tunes, and great disco numbers, and most certainly warrants its very own vinyl release.

Historians note: The poster for Shaun Costello's Waterpower can be spotted on the wall of Savage's office.
Overview
Click on a screenshot below to rewind the video to that location. Click on "Overview" to show or hide this section.
Studio: Vinegar Syndrom Released: 1978 Director: Gerard Damiano Country: Usa Language: English
Categories: Full Movie Blonde Teen Babe Hairy Cunnilingus Blowjob Small Tits Add
Tags: VHS Massive Boobs Pussy Fucking Scenario Cameraman Missionary Sensual Hairy Cock Edging Oral Creampie Add
Models: Colleen Anderson Beth Anna Sharon Mitchell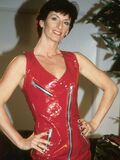 Jamie Gillis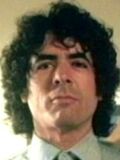 Tony Hudson Jill Monroe Dory Devon Hershel Savage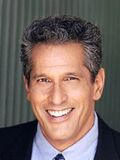 Tony Mansfield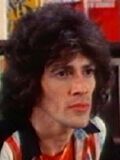 Beerbohn Tree Victoria Corsaut Gina Harlow Joey Silvera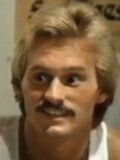 Joan Parker Robert Kerman Add