Cry for Cindy, Uncut (1976)
Description: Cindy is a prostitute who hates her life, but is doing it to help put her boyfriend through medical school, although he has no idea how she's earning the money. One day her boyfriend finds her at her pimp's place and the pimp beats him badly. Ashamed and despondent, Cindy commits suicide. At her funeral various people who knew her recall her life and their
Scene Breakdowns
Scene 1. Amber Hunt, Turk Lyon
Scene 2. Amber Hunt, Jack Wright
Scene 3. Maryanne Fisher, Ken Scudder
Scene 4. Mitzi Fraser, Al Russo
Scene 5. Amber Hunt, John Leslie
Scene 6. Amber Hunt, John Seeman
Scene 7. Amber Hunt, Maryanne Fisher
Scene 8. Amber Hunt, Spender Travis

Review:
Cry for Cindy isn't the type of happy-go-lucky adult film that many viewers are used to. Instead, it is a rather depressing story-driven tale of the transformation of hairdresser Anna Deanovich (Amber Hunt) into Cindy a prostitute. When the film opens, we find Cindy, the prostitute, who is depressed with the way her life has turned out. She is working for her pimp Ben (Jack Wright), who lets her live in a nice house, have a nice car, and plane, but is brutal to her and her boyfriend Dennis (Spender Travis) finds out she is a prostitute and leaves her causing Cindy to commit suicide. From there we jump to her funeral, where the mourners present reminisce about their past with Anna and her descent from being the hairdresser to becoming Cindy the prostitute.

Most of the story is told through flashbacks to different periods of Anna's life. Each mourner's story helps to create a complete story of Anna's life and how she ended up at the point where she wanted to end it. The film opens and ends on a sad note. However, Dean Rogers has written a decent film that supplies some great sex scenes that go well with the plot.

The sex scenes in the film aren't bad. There are some montages of sexual action and some odd editing choices that are used in the sex scenes. The cast does a good job with the scenes, though, giving nice sexual performances throughout the film. Unfortunately, Anthony Spinelli is way too dependent on gynecological close-up shots during the sex scenes. They were far too common back in this period and there are times that the viewer can become unsure of which male is having sex with Hunt at a given moment, especially during the sex montage. Outside of that one issue, the sex scenes are enjoyable.

Spinelli has done a great job of creating an adult film that feels like an actual film and not just people having sex on film. Spinelli has utilized some great locations for the film and has included long non-sexual portions. Even one at a cemetery where Anna is buried in the film. Details like this vastly improved the overall experience of the film. Spinelli also had a good make-up person for the film as well. If you don't mind a depressing story, Cry for Cindy is an excellent film that shouldn't be missed.
Overview
Click on a screenshot below to rewind the video to that location. Click on "Overview" to show or hide this section.
Studio: Arrow Productions Released: 1976 Director: Anthony Spinelli Country: USA Language: English
Categories: Full Movie Blonde Anal Lesbian Hairy Cunnilingus Hardcore Cumshot Add
Tags: Scenario Prostitute Whores Cum In Mouth Rough Face Slapping Eating Pussy Tanned Natural Tits Sex For Money Add
Models: Amber Hunt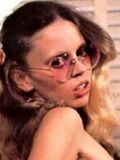 Mitzi Frazer Mary Anne Fisher John Leslie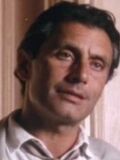 Turk Lyon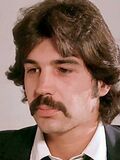 Ken Scudder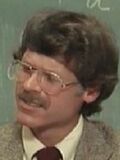 John Seeman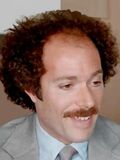 Jack Wright Al Russo Fred James Peter White Add