Between The Cheeks #2, Full movie (1990)
Description: Between the Cheeks returns to the blue screen with a steamy sequel to the all time backdoor smash, Between The Cheeks! In part two, a nutty guy named Fred believes he's in cahrge of a fantasy dating service! Go inside Fred's totally unusual mind and witness his truely unique fantasies unfold, as only the Dark Bros. could unfold them!In August 2001, AVN, the adult film trade publication selected their list of 101 greatest adult films, this was ranked at #33.
Scene Breakdowns
Scene 1. Heather Lere, Tianna
Scene 2. Bionca, Tom Byron, TT Boy
Scene 3. Kristarah Knight, Marc Wallice
Scene 4. Nikki Wilde, Sebastian
Scene 5. Kelly Royce, Blake West, Wayne Summers
Scene 6. Debi Diamond, Blake Palmer, James Lewis, Tom Byron, TT Boy

Review:
The sequel is, as expected, a much less memorable outing. Surprisingly, the plot is much, much better than the original (in terms of weirdness and laughs -don't expect drama in a Dark Bros flick :-)). Unfortunately, the camera work is worse and the sex tamer. Bionca does a very nice DP with Byron and TT Boy but there are barely 10 seconds of full body shots (compare that with the brilliant Ginger DPs in the original as well as NWH). Tianna and Heather Lere have a very animated girl-girl in the beginning of the film; Lere looks at her best here. Also of note is Debi D. (still having a bit of meat over her bones and hence looking less gross than usual) being gb'ed by a bunch of hilarious "aliens"; there is a very brief anal shot, but it's with Blake Palmer's cruel dick. Ouch.
BtC2 is not a bad effort, but it does not come anywhere near the original. The lesser stature of the stars is an obvious explanation, but the general tameness (by Dark Bros standards) and lesser technical merit are much to blame as well. Still, it's by no means a bad film.
Overview
Click on a screenshot below to rewind the video to that location. Click on "Overview" to show or hide this section.
Studio: VCA Released: 1990 Director: Greg Dark Country: USA Language: English
Categories: Babe Blonde Cunnilingus Lesbian Vintage Big Dick Stockings Toys Add
Tags: Fantasy Nurse Skirt Hospital Cosplay Costume Shaved Pussy Perfect Butt Short Hair Lesbian Pussy Licking Add
Models: Tom Byron TT Boy Marc Wallice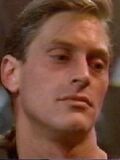 Debi Diamond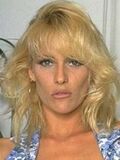 Blake Palmer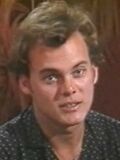 Bianca Jemeni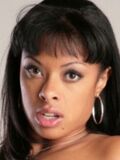 Kelly Royce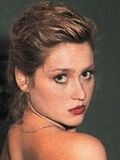 Nikki Wilde James Lewis Wayne Summers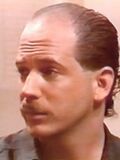 Blake West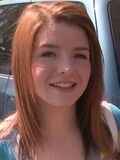 Tianna Beau Kristarrah Knight Add