Neon Nights, Full Uncut (1981)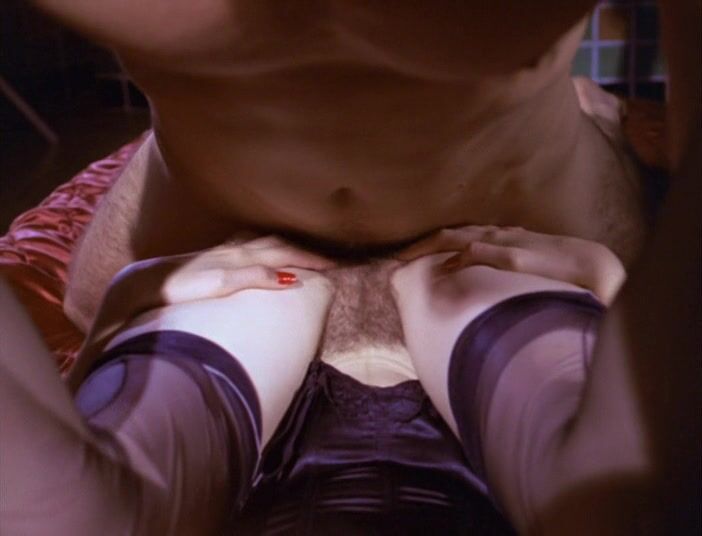 Description: Neon Nights sets a standard against which all other films must be judged. Cecil Howard (the man behind Firestorm, The Last X-Rated Movie, Platinum Paradise, Snake Eyes, Babylon Pink, etc.) has given us a hot hard-core odyssey into the phantasmagorical mind of a troubled girl. He illuminates the blue-movie screen with all the tour de force of erotic invention. In bed, bewitched and motionless, Sandy is levitated in a remarkable sensual special-effects sequence that must be experienced.
The bizarre storytelling reaches its carnal climax with a steamy, Fellini-esque orgy in which flashing lights, billowing smoke, and blissful faces all merge in a veritable celluloid bacchanal in which she gets thoroughly ravished. Visually there has never been an X-rated film like Neon Nights.
Scene Breakdowns
Scene 1. Linda Vale, Jamie Gillis
Scene 2. Lysa Thatcher
Scene 3. Lysa Thatcher, Jamie Gillis
Scene 4. Kandi Barbour, Ashley Moore
Scene 5. Jody Maxwell, Lysa Thatcher, Jake Teague
Scene 6. Veronica Hart, Eric Edwards
Scene 7. Arcadia Lake, Eric Edwards
Scene 8. Lysa Thatcher, Veronica Hart
Scene 9. Linda Vale, Jamie Gillis
Scene 10. Lysa Thatcher, Eric Edwards
Scene 11. Lysa Thatcher, Roy Stuart

Review:
A budding, young woman with some unique daddy issues, the cute-as-can-be Lysa Thatcher, finds herself running toward New York City to find her twin sister after an unexpected sexual encounter with her mother's boyfriend, Jamie Gillis, goes awry. Of course, along the way, she happens upon myriad bizarre characters, all of whom have their own sexual kinks and predilections, and most of whom are interested in including her in them. What will ultimately become of young Lysa and her journey...and what the Hell's actually going on, quite honestly...end up as the burning questions of the day. Such is the case in "Neon Nights", an exceptional, 1981 release from Command Video and director Cecil Howard. Featuring Lysa Thatcher as the lead, with incredibly strong assists from Kandi Barbour, whose tease and subsequent scene with Ashley Moore are simply off-the-chars, and Veronica Hart, whose anal segment with Eric Edwards brings the heat from start to finish, it's safe to say that this one has the looks and the sex departments locked down tightly. Further, the production values are strong, with exceptional camerawork and captures, and there are only a handful of places where the video quality could have been noticeably better. Plot-wise, things kick off quite well, with character development and direction, but they do tend to slowly meander away as the film progresses...and ultimately take a sharp (...and somewhat perplexing...) turn toward the bizarre at the end of the flick. Ultimately, these twists in the storyline go to the detriment of the work, as it feels as though the writers didn't know how to end things, so they simply took them to a strange place and called it a day. That said, none of this should dissuade fans of Howard's, the Golden Age, Jamie Gillis, and/or any of the lovely ladies presented herein from checking it out. It's still worth watching. It's still worth owning. And it's still awesome. (Admittedly, some might even find the ending to perfectly suit their tastes. This reviewer did not, however.)

In terms of the sex, Scene One finds the nubile, blonde star of the flick, the lovely Lysa Thatcher, stripping out of her nightie and regarding her tight, young body in the mirror...all as she listens to Jamie Gillis fist (wrist-deep) and fuck her mother, Linda Vale, in the next room (cum-shot on Vale's backside, which Gillis feeds her some of). Thatcher's young mind is so sexually enthralled that she can't help but pleasure herself with the handle of her hairbrush, thereafter. In Scene Two, Jamie walks in on the frightened Thatcher the next morning, nude in the bathroom, as Linda sleeps in the next room. Though nervous, Lysa ultimately succumbs to his advances (...and her own urges...), and lets him eat her out and almost violate her with his schlong...when mommy walks in. Scene Three pairs up Lysa's stunning, coquettish best friend, the puffy-nippled Kandi Barbour (RIP), doing everything in her power to seduce her tennis coach, Ashley Moore, including bending over in front of him, getting out of a pool in a wet tee-shirt (WOW!), and masturbating in the front seat of his car (double-WOW!). Obviously, she gets what she wants, and the two get it on in the living room...even though she exhibits some mild hesitation once the action starts (oral, vaginal; spurting load on her tummy and bush out of a spoon position). In Scene Four, an older, low-end magician, Jack Teague, who's picked up Lysa and brought her to his room, gets it on with his trampy lady, Jody Maxwell (RIP), in front of her. Literally, under his spell, Thatcher finds herself feeling everything that Maxwell does as Teague bangs her. Lysa masturbates throughout, and Jody comes away from it all with a cummy bush. Scene Five brings together Eric Edwards and a hard and kooky madam, Veronica Hart, in a creepy (...though hot...) sequence in a doll-laden room (oral, vaginal, anal; ejaculation on her bush, followed up by some strange cum-play involving a doll). In Scene Six, the beautiful, dark-tressed artist, Arcadia Lake, skirt pulled aside, is playing with herself, when Eric Edwards, who's there to deliver a package for her guy, shows up at the front door. She plays coy a bit--all as part of her game--before immediately transforming into a raging, sexual she-demon and fucking him with wild abandon (oral, vaginal; money-shot on her pelvis). Scene Seven is a sequence involving Veronica, dressed in a wacky, sparkling outfit, and the panty-less, lingerie-clad Lysa. The two share a double dildo, with Hart taking on the dominant role. In Scene Eight, a flashback segment, Lysa peeps in through a crack in the door, as her mother, Linda, sucks Jamie's cock. Scene Nine couples Lysa, still feeling it from her last encounter with Veronica, briefly giving Eric Edwards head, while in Scene Ten, she takes it from Roy Stuart (vaginal; spurting pop on her lingerie and pelvis). (Scenes Seven, Nine, and Ten run sequentially and in the same setting.) Hot...but bizarre...
Overview
Click on a screenshot below to rewind the video to that location. Click on "Overview" to show or hide this section.
Studio: Command Video Released: 1981 Director: Cecil Howard Country: Usa Language: English
Categories: Babe Big Tits Cumshot Full Movie Hairy Hardcore Lingerie Riding Add
Tags: Cum Inside Passionate Nice Tits AVN awards Beautiful Natural Tits Bizzare Scenario Smoking 69 Position Facesitting Add
Models: Veronica Hart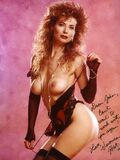 Lysa Thatcher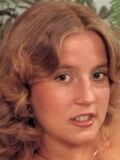 Kandi Barbour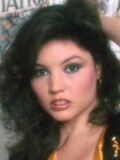 Arcadia Lake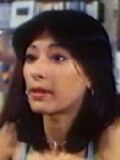 Jody Maxwell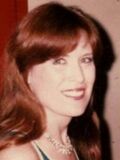 Linda Vale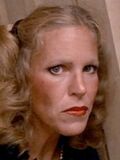 Ashley Moore Eric Edwards Jack Teague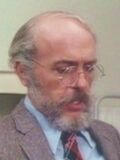 Jamie Gillis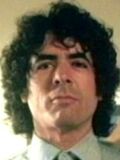 Roy Stuart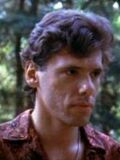 Cecil Howard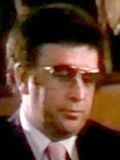 Add