Reel People, Uncut (1984)
Description: A quasi-amateur porn movie starring several regular people who answered the filmmakers' sex ad to participate in a professional porno shoot where they'd get to have sex with some famous porn stars on camera for the film.
Scene Breakdowns
Scene 1. Marci, Richard Pacheco
Scene 2. Rita Ricardo, Jim
Scene 3. Gail Sterling, Pricella Shields
Scene 4. Gail Sterling, Pricella Shields, Chuck Howard
Scene 5. Sabina, Paul Thomas
Scene 6. Juliet Anderson
Scene 7. Juliet Anderson, Kay
Scene 8. Kathy Kay, John Leslie
Review:
Anthony Spinelli, who appears on camera to bookend REEL PEOPLE, tried for something different by integrating non-pro talent with porn performers, yielding a "pro-am" film. He inadvertently encouraged perhaps the most pernicious trend in XXX films (and videos), the now dominant amateur, gonzo approach pairing self-appointed auteurs (John Stagliano, Rodney Moore and Jules Jordan the most successful) with pick-up women (and making the role of a director like Spinelli superfluous).

The film is suspect in that the gushy interview material from the amateurs seems fake. Most of them like to talk dirty (Spinelli's big hit TALK DIRTY TO ME must have had something to do with this), and the documentary nature of their participation is suspect. As they hump famous porn talent like John Leslie or Paul Thomas, the issue of "first-timer" becomes moot -either the resulting sex is interesting to watch or it isn't.

Ultimately there are eight sex scenes, counting a brief intro sequence of superstar Aunt Peg (billed misspelled as "Juliette" Anderson here) masturbating during phone sex, prior to her conveniently popping up to service the lesbian fantasy of amateur Kay from Frisco. Kay's "gee-whiz" interview is patently phony, but they do have a sensual love scene together, both wearing attractive black stockings.

Spinelli's "it's all true" sequence featuring redheaded cosmetic salesgirl Lucy also struck me as hokum. She's introduced to John Leslie, whose ad-libs are masterful, but when she doesn't feel like having sex and quips "You gonna make me?", I thought the purpose of including this non-starter in the finished film just to show nothing's being staged was self-serving and not credible. My reasoning: if this actually happened as presented, it should have been immediately sent to the cutting room floor, not shown to us.

A nerdy guy named Chuck from Portland certainly looks like a non-pro, but when Spinelli fulfills his fantasy of making it with two young girls, his big dick, sexual prowess and admirable money shot on cue belie the amateur status.

As a knockoff of "Tubular Bells" on the soundtrack ends the movie Spinelli promises a sequel, but instead we got an entire porn industry (from others) beginning if my memory serves with the endless Dirty Debutantes series by Ed Powers and hundreds of "Up and Cummers" videos by Randy West.
Overview
Click on a screenshot below to rewind the video to that location. Click on "Overview" to show or hide this section.
Studio: Ricston Productions Released: 1984 Director: Anthony Spinelli Country: Usa Language: English
Categories: Hairy Blowjob Cunnilingus MILF Petite Lesbian Skinny Threesome Add
Tags: Housewife Big White Cock Female Orgasm Deep Penetration 69 Position VHS Married Missionary Heels Sensual Add
Models: Gail Sterling Juliet Anderson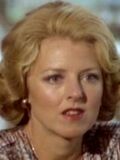 Kathy Kay Kay Marci Pricella Shields Rita Ricardo Sabina Lee LeMay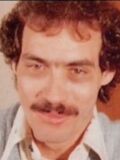 Jim John Leslie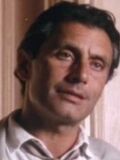 Paul Thomas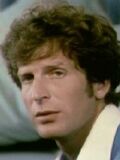 Richard Pacheco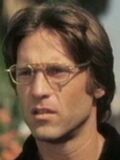 Add