Texas Dildo Masquerade, Full length movie (1997)
Description: A sexual parody of a famous campy horror movie, loaded with bizarre sexual scenes, anal sex and cum baths…
Scene Breakdowns
Scene 1. Candy Apples, Dave Hardman, Ron Jeremy
Scene 2. Candy Apples
Scene 3. Mila, Kyle Stone, Steve Hatcher
Scene 4. Tabitha Stevens, Jonathan Morgan
Scene 5. Cheyenne, Rod Fontana
Scene 6. Tabitha Stevens
Scene 7. Candy Apples, Mila, Randi Storm, Sweety Pie, Tabitha Stevens, Dave Hardman, Jonathan Morgan, Rod Fontana
Review
Four impressionable "youths" are driving through the countryside to check on the gravesite of one of their number's grandfather. (Note to porn directors, everywhere: Ron Jeremy is not a "youth.") Apparently, someone has been defacing graves with blow-up dolls and dildos, and she is worried that someone may have been messing with the resting place of her ancestors. We catch up with the "youths" as they drive through the countryside in the Mystery Machine (well, it's actually just a van, but I keep expecting Shaggy to hop out on a drug-induced munchie hunt). Amazing countryside, they pass the same spot on the road four times! Anyhow, for some odd reason, they head "back home" to the town whose only industry is the dildo factory. Naturally, being young and stupid, they pick up a hitchhiker with what is supposed to be a birthmark, but it looks like his face is being sexually abused by a grape flavored fruit roll-up. One of the ladies proceeds to fuck him in the van (while her fiancé watches and her friend's brother helps) and then dump him on the side of the road. Okaaaaay.

Well, they get back to the family farm which is in a terrible state of repair. This is matched by the state of their van which decides to run out of gas. Two of their number wander off to go swimming in the trampoline (don't ask...) and end up wandering through a creepy- looking house in search of some gas for the van. They get split up and attacked by "Pussyface". Our big manly stud gets bonked on the head with a dildo, and she gets molested with the powerful Chainsaw Dildo. Okaaaaay.

Naturally, their friends wonder what happened to them and one of the intrepid, brave, and downright stupid members of the group wanders into the house looking for them. He finds his missing friend and the two of them screw some feral girl they find in the freezer. Pussyface then reappears and cold-cocks both of them with a two and a half foot long dildo. Okaaaaay.

Our heroine is arguing with her wheelchair-bound brother over what to do about their poor situation. She takes her brother off into the dark and scary woods where they get attacked by the chainsaw dildo wielding Pussyface. Her brother gets sodomized to death by the chainsaw dildo, and she runs screaming through the dark woods to the gas station to enlist the help of the local redneck nitwit. He runs off to get his truck to take her to safety, and she waits patiently for him by playing with one of his dildos. (note to self: stay away from women who sob with fear while rubbing plastic male substitutes across their breasts. It indicates emotional problems). Naturally, she's not quite done when he returns, so he lends a helping hand (and tongue and dick). This really sets the stage for what has to be the funniest line I've heard in a porn movie to date:

"My wife, bless her heart... why I seen her fuck ten dildos and then shit out a traffic cone. It was the strangest thing."

Alas, all these country folk are in cahoots with each other. The nice guy at the service station takes her back to the decrepit house where Pussyface and the hitchhiker are waiting. She escapes and finds an old couple passed out in a little-used section of the house. Apparently this section of the house is multi-purpose, because they keep old passed out people in the same place as the chickens, blowup dolls and random dildos. While attempting to wake the man, he starts nibbling on her breast and for some odd reason she wakes them both up and let's them screw each other like rabbits while she jerks off in a corner, staring at one of the chickens. Okaaaaaay.

Our heroine then wakes up at the dinner table with the gas station dude, the hitchhiker, Pussyface and grandpa from the previous scene, who is supposed to be green and rotting. For some weird reason, she now decides that she must scream every sentence, and that the dildos that are hung from the walls have made her insatiably horny. For some weirder reason, they decide that Grandpa gets to do the honors and they put a dildo in the hand of the dude with the green face and try to get him to screw her with a random dildo laying about. Okaaaaaaay.

She escapes to the outside world, whereupon she is beset by four women with strap-on dildos. She is trapped, and they all start poking and prodding and licking and sucking and hanging from the trees to give blowjobs. Did I mention that the gas station dude, Pussyface, the hitchhiker and grandpa all show up to help fill in holes? Our heroine has a mind-shattering orgasm and then runs away from the orgy, chased by Pussyface and the hitchhiker with the grape Ne-Hi for a face. One gets run over by a truck and she leaps into the back of a pickup and escapes. We fade to black as we see Pussyface standing in the middle of the street, swinging the chainsaw dildo. Okaaaaaaay.

As I'm sure you can tell, this plot made no fucking sense, whatsoever. It bears passing resemblance to the cult movie, but "passing" really means "passing you by." There is a lot of growling and making weird noises, but it has all the erotic energy of the psycho ward. Not okaaaaaaay.
Overview
Click on a screenshot below to rewind the video to that location. Click on "Overview" to show or hide this section.
Studio: Heatwave Released: 1997 Director: Jim Powers Country: Usa Language: English
Categories: Blonde Blowjob Big Dick MILF Anal Full Movie Toys Small Tits Add
Tags: Weird Short Hair Shorts Sex In Car Sloppy Blowjob Spitroast Shaved Pussy Pierced Nipples Tattooed Pierced Scenario Add
Models: Candy Apples Monique DeMoan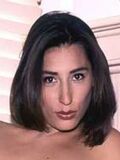 Mila Randi Storm Sweety Pie Tabitha Stevens Dave Hardman Jonathan Morgan Kyle Stone Rod Fontana Ron Jeremy Steve Hatcher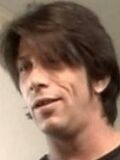 Add