Spirit Of Seventy Sex - (1976)
Description: Scene Breakdowns:
Scene 1. Annette Haven, Tyler Reynolds
Scene 2. Kristine Heller, Jeff Lyle
Scene 3. Angela Haze, John Seeman
Scene 4. Desiree West, John Holmes
Scene 5. Abigail Clayton, Sandy Pinney
Scene 6. Sandy Pinney, Kent Hall, Jon Martin, Ray Wells
Scene 7. Annette Haven, Tyler Reynolds

It's a wacky, porny walk back through history as a scraggly, aged narrator (Ebenezer K. Bartholomu) rewrites the early American story to include all manner of sexual encounters involving some of its most beloved figures in "Spirit of Seventy Sex". A very good, 1976 release from VCX and director Godfrey Daniels, this remastered film offers up the likes of George and Martha Washington, Ben Franklin, Paul Revere, John Smith, and so on in a variety of goofy, satire-laced, often intentionally anachronistic romps that ultimately come off as fun, clever, and tongue-in-cheek as they do sexy. Indeed, this flick is a lot of fun, and its witty plays on old jokes, old songs, and old situations are enough to frame the fucking well and keep the viewer interested from start to finish. Lady-wise, it doesn't hurt that the beautiful legend Annette Haven has her time on screen, as does the always-smooth, African princess, Desiree West. For anyone who's interested in the classics, genuinely goofy-funny porn, Annette Haven or Desiree West, or the Founding Fathers (...the Founding Fathers fucking, that is...), this one's definitely worth a look.
In terms of the sex, Scene One brings together Tyler Reynolds (as George Washington) and the brunette goddess of yesteryear, Annette Haven (as his wife, Martha), for a quick, pre-battle boff in the apple orchard. There's plenty of oral for Annette here, before Tyler gives her a sensual schtupping (pop on her tummy and bush out of missionary). In Scene Two, Jeff Lyle (as Paul Revere) and his girlfriend, Kristine Heller, give it a go first with some cunnilingus out in the woods and then with a full-on, fireside romp back at his famed abode (oral, vaginal ; no-hands load on her tummy out of missionary). Scene Three finds a horse-riding Angela Haze stopping the great, kooky, and kinky inventor, Ben Franklin (John Seeman), as he's flying his kite upon a hilltop. She's in need of his ingenuity to help her "crumpet" finally find release, and his new invention (a vibrator)....and his tongue...are just the ticket. Of course, she sucks and jerks him to completion on her face and in her mouth, in return. In Scene Four, John Holmes (as Captain John Smith) chances upon a stunning, jive-talking Pocahontas (Desiree West) in the forest, and--with a little bit of coinage--he's able to land her sassy ass. Desiree is looking great here--particularly with Holmes' mammoth meat in her mouth and pussy--and he gives her a good, hard dicking before cumming on her mocha-flavored backside out of doggy. Scene Five has two colonial cuties (...and on-screen sisters...), Sandy Pinney and Abigail Clayton, getting down to some family business in a barn as they await the arrival of a few Minute Men (fingers and tongues ; fairly soft). In Scene Six, the guys arrive, and Abigail heads for the hills. Fortunately, her sis is up for the challenge, as Sandy Pinney sucks and fucks the trio of ne'er-do-wells--Jon Martin, Kent Hall, and Ray Wells (oral--plenty of the dual-cock kind, obscured vaginal ; facial, pop on the bush out of spoon). Scene Seven couples up Tyler Reynolds with Annette Haven as Martha Washington, again, though this time she thinks that she's Betsy Ross. Regardless, he gives her the goods, with a solid lick-it-and-stick-it move from behind (spurting money-shot on her back and bum). Hot and fun stuff all around!
If Martha Washington looked like luscious star Annette Haven, our history books would probably read like the "Kama Sutra." Spirit of Seventy Sex is a playful, tongue-in-cheek romp backward in time, but giant steps forward in eroticism. It's a costume piece with wardrobe mostly from the Garden of Eden. Annette Haven is outrageously beautiful and maddeningly alluring, and even if this outstandingly humorous and sexy movie was filmed two centuries ago, it would still be a hit.
Overview
Click on a screenshot below to rewind the video to that location. Click on "Overview" to show or hide this section.
Studio: VCX Released: 1976 Director: Stu Segall Country: USA Language: English
Categories: Historical Blowjob Interracial Add
Tags: Costume All Natural Sensual Blowjob Missionary Doggystyle Hairy Pussy Tan Lines Outdoor Sex Black Girl Medium Boobs Add
Models: Annette Haven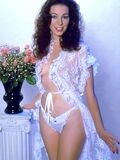 John Holmes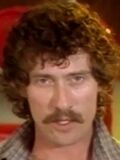 Tyler Reynolds John Seeman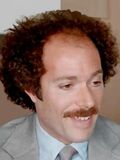 Jeff Lyle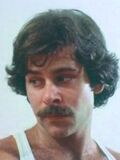 Ray Wells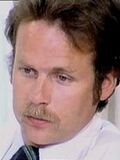 Farah Wave Jon Martin Sandy Pinney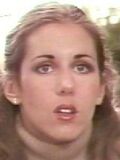 Abigail Clayton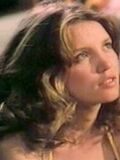 Kristine Heller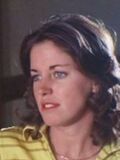 Ebenezer Bartholomu Add