The Tale of Tiffany Lust - (1981)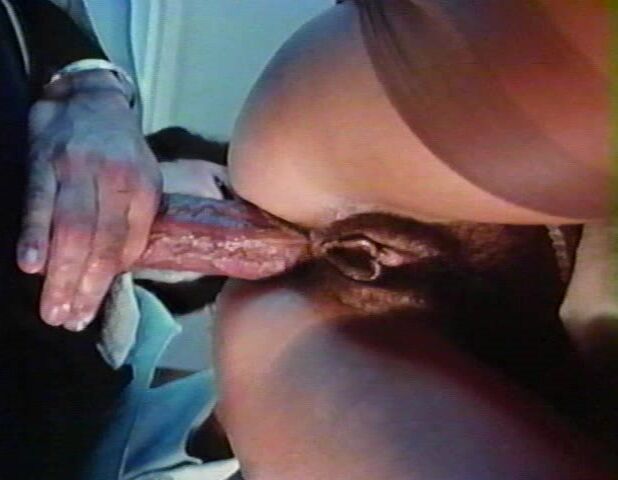 Description: The call girl Betty sends her housewife client Tiffany to Florence Nightingale, a radio show host who lets listeners of all genders have anal and oral sex with her right in front of her live audience. Tiffany later peeps on her husband's own cheating.
Betty, a friend, suggests that Tiffany, a housewife seeking a way to enrich her love life, see Florence Nightingale on her radio show, where guests are welcome to enjoy erotic activities in front of a live audience. Later, Tiffany discovers that her husband is enjoying similar activities of his own.
The film was released during the Golden Age of Porn (inaugurated by the 1969 release of Andy Warhol's Blue Movie) in the United States, at a time of "porno chic", in which adult erotic films were just beginning to be widely released, publicly discussed by celebrities (like Johnny Carson and Bob Hope) and taken seriously by film critics (like Roger Ebert).
Scene Breakdowns
Scene 1. Merle Michaels, David Christopher
Scene 2. Veronica Hart, Roger Caine
Scene 3. Dominique Saint Claire, Veronica Hart
Scene 4. Vanessa del Rio, Ron Jeremy
Scene 5. Misty Regan
Scene 6. Vanessa del Rio, David Ruby
Scene 7. Dominique Saint Claire, Vanessa del Rio
Scene 8. Desiree Cousteau, Rod Pierce, Ron Hudd, Roy Stuart
Scene 9. Dominique Saint Claire, Rod Pierce, Ron Hudd
Scene 10. Morgane, Samantha Fox
Scene 11. Dominique Saint Claire, Samantha Fox
Scene 12. Dominique Saint Claire, Roger Caine
Scene 13. Dominique Saint Claire, George Payne
Scene 14. Misty Regan
Review
This minor classic from adult cinema's Golden Age is long overdue for re-appreciation. Jointly directed by revered French porno filmmaker Gérard Kikoïne (PARTIES FINES aka EDUCATION OF THE BARONESS) and the usually uncredited "Henry Paris" a/k/a Radley Metzger (THE OPENING OF MISTY BEETHOVEN), it was casually discarded by reviewers upon its initial release yet stands as an interesting hybrid of its authors wildly divergent styles : a mixture of dainty elegance and down 'n' dirty sex.

Rich housewife Tiffany (popular French actress Dominique Saint Claire, billed as "Arlene Manhattan") breaks out of her boring daily routine by making an appointment with call girl Betty (the incomparable Veronica Hart) who tries to teach her the finer points of lesbian lovemaking before sending her out on a one day trip of sexual self-discovery. Starting point is the raunchy radio show hosted by Florence Nightingale (a very funny performance by the legendary Vanessa Del Rio) who disperses explicit advice – not to mention physical demonstrations of oral (with Dave Ruby, the Al Bundy of porn) and rectal (with Ron Jeremy) intercourse – to her horny studio audience. Imagining herself in a passionate embrace with the sex therapist, Tiffany loses her bottle when it's her turn to be interviewed and rushes out of the studio. While her husband (former gay porn icon George Payne, star of Francis Ellie's KISS TODAY GOODBYE) has to deal with the not entirely desired attentions of a submissive slave girl (spunky redhead Misty Regan in an early appearance), Tiffany catches the eye of an amorous mystery man ("Roger Caine" a/k/a Al Levitsky who'd made an engaging comedy team with Zebedy Colt on PLAYGIRLS OF MUNICH and DUTCH TREAT) while gazing upon superstar Desirée (PRETTY PEACHES) Cousteau's deft handling of a trio of male members belonging to Ron Hudd, Roy Stuart and David Christopher respectively. And I'm not even going to bring up that Heineken bottle ! Our heroine and Levitsky finally make contact in a health club shower where Tiffany's cooling off from spying on Samantha Fox (Chuck Vincent's fetish actress in BAD PENNY, JACK 'N' JILL, THIS LADY IS A TRAMP, and so forth) taking on pretty blonde Continental dish Morgane (credited as "Marianne Flowers") in the sauna. Thinking she has now rediscovered the passion so sorely lacking from her marriage, Tiffany's in for a rude awakening however…

Though the pace occasionally lags, there is some scintillating witty dialog courtesy of Metzger, a master of classy comedy, exemplified by such cute bits like the kinky couple in the radio show audience and the rude phone call with the waitress and the switchboard operator. Good acting from Hart and Del Rio, but Saint Claire predictably suffers from dodgy dubbing, her performance improving considerably in the alternative French version known as DOLLY, L'INITIATRICE. Sexually, she remains more of an observer than an actual participant as well though her tanned supermodel figure contrasts nicely with Veronica's milky curves and she stirs up some steam in the film's final portion with both Levitsky and Payne. Production is solid with soft lighting and professional cinematography by Gérard Loubeau, himself director of underrated erotica such as RAPT IN LOVE and LE SEGRETE EXPERIENZE DI LUCA E FANNY. It's also great to cinematically revisit some of New York's seamier sights with Kikoïne, a renowned grandmaster of the unhealthy sensation in his homeland, relishing the opportunity to wallow in the sleaze while still retaining an apparently adversary touch of class.
Overview
Click on a screenshot below to rewind the video to that location. Click on "Overview" to show or hide this section.
Released: 1981 Director: Gérard Kikoïne Country: Usa Language: English
Categories: Blowjob Cunnilingus Hairy Brunette Blonde Riding Big Ass MILF Add
Tags: VHS Suck After Cum Observe Cum On Ass Black Black Hair Restaurant Prostitute Fingering Panties Fuck Add
Models: Arlene Manhattan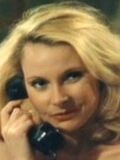 Veronica Hart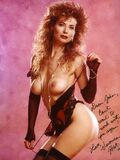 Desiree Cousteau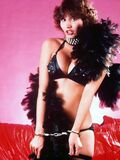 Marianne Flowers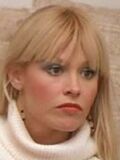 Vanessa Del Rio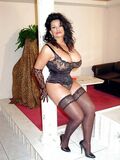 Samantha Fox George Payne Misty Regan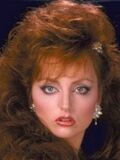 Merle Michaels Ron Jeremy David Ruby David Christopher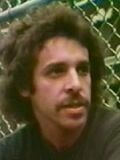 Ron Hudd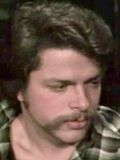 Roger Caine Candida Royalle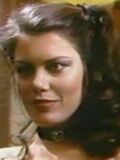 Rod Pierce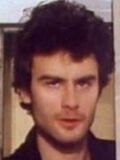 Add