Pornostadl: Die sexgierigen Töchter / Kohlhiesel's Daughters, Uncensored (1979)
Description: Possibly the most liberal adaptation of the Hanns Kräly play Kohlhiesels Töchter (sic.), based on a Bavarian folk story. Wilhelm Kohlpiesel is a wealthy cabbage farmer. He has four daughters; two beautiful younger ones (Paula and Petra), two ugly older ones (Fritzi and Franzi). Petra and Paula have men to marry. However the tradition insists that the older daughters must marry first. The case of Fritzi and Franzi seems to be hopeless, but Kohlpiesel makes a plan. He has two men at his guesthouse, a cosmetician and a textiles salesman. Kohlpiesel will make the men marry his daughters. He sends Petra and Paula to the guesthouse and they tempt the men by their talent in sucking Weißwurst. The girls tell them to come to their house at night and they will find a ladder to get into their room. Fritz and Franz do what they are told. In the morning, Kohlpiesel enters the room and tells the men that he will call the police unless they marry his daughters. The men agree but they find themselves to be in the bed of the ugly girls. While Kohlpiesel has a chat with the men, Fritzi and Franzi find cosmetics and nice clothes in the men's bags. Yes, they are pretty now! Kohlpiesel holds a banquet. At the banquet, it is revealed that he also has a son from an adulterous relationship. He is more than happy to discover a male heir and to have his daughters married off.

The farmer Kohlpiesel (Peter Steiner) has four daughters, but two of them still have to be married to someone, because for a long time, there has not been a male descendant in the family of the Kohlpiesels. The daughters Paula and Petra are already having hot and wild sexorgies with their boyfriends, where no pussy stays dry… But Fritzi and Franzi still have to look for some boys, and so their sisters seduce two young local agents in the tavern, and finally there's a hot fuck-mix-up coming up. With the Bavarian actor Peter Steiner.
Overview
Click on a screenshot below to rewind the video to that location. Click on "Overview" to show or hide this section.
Studio: Herzog Released: 1979 Director: Jurgen Enz Country: Germany Language: German
Categories: Big Tits Orgy Hardcore Cumshot Brunette Lingerie Full Movie Riding Add
Tags: Doggystyle Scenario Sensual Blowjob Black Hair Foursome Teasing Fat Saggy Tits Reverse Cowgirl Side Fuck Add
Models: Christa Abel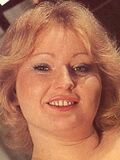 Dorle Buchner Eva Schmidt Margitta Hofer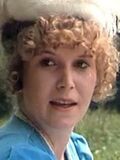 Marion Brandmeier Horst Sieger Sascha Atzenbeck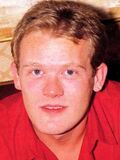 Siggi Buchner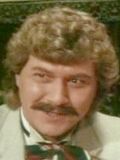 Mario Pollak Peter Steiner Add