Bad Wives, Full Uncut (1997)
Description: It's about husbands and wives and leading lives of quiet desperation that end in sexual obsession. And it's about a box boy in a supermarket who knows more about what two lonesome housewives want than both their respectable husbands could've ever hoped to.
Scene Breakdowns
Scene 1. Tricia Devereaux, Tony Tedeschi
Scene 2. Dyanna Lauren, Steven St. Croix
Scene 3. Melissa Hill, Stephanie Swift, Steven St. Croix
Scene 4. Dyanna Lauren, Jon Dough
Scene 5. Melissa Hill, Tony Tedeschi
Scene 6. Missy, Tricia Devereaux, Tony Tedeschi
Scene 7. Dyanna Lauren, Melissa Hill, Steven St. Croix
Review:
Bourgeois and bored, Tracey feels like life is passing her by. Now in her mid-thirties, her only obvious vice is surreptitiously scoffing biscuits in her local supermarket. It's no consolation, but her best friend Elizabeth is even less fulfilled. She's encumbered with an adulterous husband Steve and peculiar tendency to nibble at bars of soap. The pair seem doomed to continue in quiet desperation, to settle for dissatisfaction, until the intervention of a charismatic shop-assistant spurs them in to action. There's a certain irony to the fact that things begin to change for the girls during a routine excursion to the aforementioned supermarket. To the horror of her friend, Tracey helps herself to a mouthful of biscuits without realizing she's under surveillance. Suddenly, satirically, they're ordered to step away from the biscuits, and to the amusement of the assembled shoppers, flee the building in shame. Outside, their tormentor - a tattooed shop-assistant by the name of Roy - approaches them to extend the hand of friendship. Though Elizabeth seems relieved, Tracey is furious and threatens to make a complaint. Her new-found nemesis walks away, and the girls are enveloped by an unexpected gust of wind. Elizabeth is enthralled by her new acquaintance, and fantasies of a ménage a trois with him and a pretty co-worker. In fact, she and Tracey are suddenly consumed by libidinous desires - ravishing their respective husbands in spite of the underlying tensions. Of course, these encounters do no more than paper over the cracks, and Elizabeth finds herself banished to the spare bedroom. Tracey, on the other hand, gives full vent to her frustrations by telling her husband Guy that she's lost all faith in him - and heading off to the supermarket for a rendezvous with Roy.
Overview
Click on a screenshot below to rewind the video to that location. Click on "Overview" to show or hide this section.
Studio: Vivid Released: 1997 Director: Paul Thomas Country: USA Language: English
Categories: Big Tits Teen Stockings Big Ass Cunnilingus Big Dick Blowjob Masturbation Add
Tags: Beginners Secretary Glasses Sexy Teen Boss Big Natural Tits Trimmed Pussy Heels 69 Position Doggystyle Add
Models: Dyanna Lauren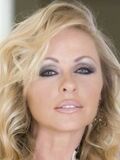 Tricia Devereaux Melissa Hill Missy Stephanie Swift Steven St. Croix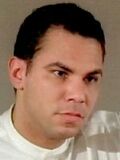 Tony Tedeschi Jon Dough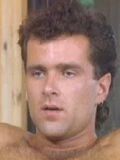 Add