Insatiable Janine / Josefine Mutzenbacher – Wie Sie Wirklich War Teil 4, Uncut (1982)
Description: Josephine's adventures continue. (Some of them adapt incidents seen in Die Biechte der Josefine Mutzenbacher.)

The film starts at a party-cum-orgy which she attends with a brunette, a protegée. There is a blonde dancing (Margit Ojetz) to begin with and various participants.

The brunette takes her first client to an inn. then is discovered with the innkeeper by his wife. Meanwhile, Josephine meets a couple of soldiers, one of whom is pleasured by two girls.

Then she hooks up with a rich old man and has a baby, but this could be as a result of her other adventures, including a threesome with an artist hired by the old man to paint her portrait and his other model, a black girl.

Josefine, who made the acquaintance of the young noble Wanja with a quickie celebration in the Russian legation, experiences a tender, loving night. But the romance ends tragically: Wanja is struck down in a deadly duel.
With the attempt to meet Poldi again you meet the rich but older banker 'Flower Light' who takes her to his house. Flower Light is so inspired by Josefine he lets her paint.
But when she becomes acquainted with Ferdinand an inexperienced lover, in his art studio, she cannot resist the temptation and entices him into bed. Since this liaison has consequences, when that is revealed to the banker, he is against the joys of fatherhood. Some months later, the banker Flower Light is proudly shown his baby daughter.
Josefine #4 has wonderful costumes and decorations, a touch of humor, and exciting sex action. The film will give you an impressive experience, in a word: A genuine, Mutzenbacher/Herzog Video Production.
Overview
Click on a screenshot below to rewind the video to that location. Click on "Overview" to show or hide this section.
Studio: Herzog Released: 1982 Director: Gunter Otto Country: Germany Language: German
Categories: Historical Full Movie Orgy Hardcore Interracial Lingerie Hairy Add
Tags: Scenario German Classic All Natural Smoking Hardcore Gangbang Tanned Funny Costume Slim Add
Models: Siggi Buchner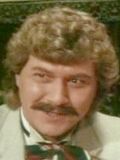 Uschi Karnat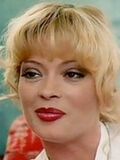 Ernst Kraus Margit Ojetz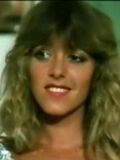 Jurgen Winter Add