King Dong / Lost on Adventure Island, Full (1984)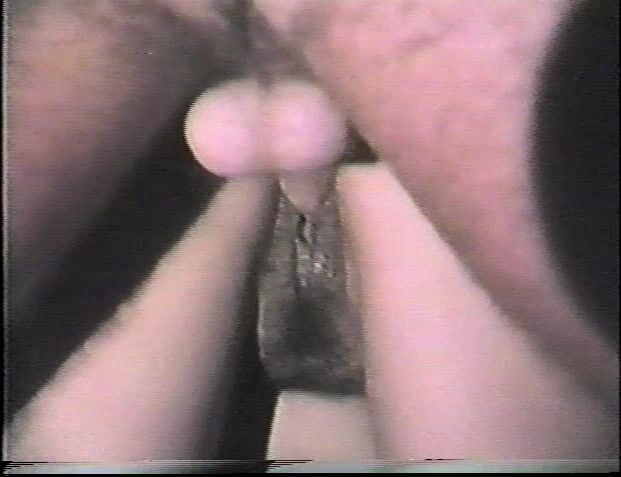 Description: In this outrageous Sci-Fi, Fantasy, Horror Porn Spoof, this King Kong sized gorilla is a female but captures a man and not Fay Wray. On a moonlit night, a battleship collides with a sailboat and leaves a young couple washed up on a prehistoric island with ferocious dinosaurs.
Scene Breakdowns
Scene 1. Angel Dials, Duke Shywasher, Ken Monti
Scene 2. Felicia Fox, Mikhael
Scene 3. Venus Hut, Ken Monti
Scene 4. Cathy Simms, Sandi Knight, Ulla German, Chaz St. Peters
Scene 5. Brandy Harley, Crystal Holland
Scene 6. Diane Speaks, Ken Monti
A spoof of King Kong, King Dong (or Lost on Adventure Island). A young woman (Crystal Holland) runs away from home and sets off to sea with her 3 friends. Everything is fine until a battleship collides with their sailboat and leaves a young couple washed up on a prehistoric island with ferocious dinosaurs and the giant KING DONG.

Review:
When her mother wants to send her away to a camp in Montana for the summer, a hot-to-trot, young woman, Crystal Holland, decides to run away with her friends on one of their sailboats and sail halfway around the world. Of course, nothing could possibly go wrong with that idea...until Crystal's given the helm, hits a ship at night, and she and the boat's owner, Chaz St. Peters, end up as castaways on an island populated with monsters, cannibals, and Amazons...and they're all either angry or horny...or both. Such is the case in "King Dong", a subpar, 1985 release from Alpha Blue and director Yancey Hendrieth. Plagued with distortion-riddled screen quality (at least in this particular version), ancient special effects (even for its era), an over-the-top and cheesy plot, and a lack of decent sex, this flick has the word "avoid" written all over. While it is certainly unique (there's no doubt about that), and it's clear that its makers were quite ambitious, this film simply fails on almost all levels. Everything about it is done poorly, and it is an utter waste of the viewer's time. The sex is badly orchestrated and often incomplete. The overdubs are silly. The special effects? Forget about it. The plot? Trite and difficult to sit through. Indeed, the best thing about this release is probably the stunning good looks of its female lead--Ms. Holland--but she hardly sees any real action (sex-wise). In good conscience, I can't really recommend this flick to any subset of the porn-watching community. It's simply awful.

In terms of the sex, Scene One finds the blonde bimbo, Angel Dials, sucking off Crystal's dad, Ken Monti, on a red sofa whilst his servant, Duke Shywasher, fucks her. They switch up their positions, with Duke encountering some wood issues and Ken blowing a load on Dials' ass. In Scene Two, Felicia Fox and Mikhael get it on in the cabin of the sailboat, as their friends hang out up on the deck. There's oral and vaginal action in this overdubbed outing, and the good times come to a close with an overexposed, spurting pop on Felicia's ass and back out of doggy. Scene Three has a native witch doctor, in face paint, fucking a fellow native, Venus Hut, from behind and in a spoon position on the floor of his hut. This brief interlude picks up mid-boink and doesn't finish. In Scene Four, a captive Chaz St. Peters is forced at sword-point to service a trio of bent-over Amazons (Cathy Simms, Sandi Knight, and Ulla German). Inter-cut with the next sequence, this one is fairly brief. Scene Five has the Amazonian queen, Brandy Harley, initiating the star of the flick, the gorgeous Crystal Holland, into the tribe by taking her sexually. This one is quite soft, which is a shame. In Scene Six, the cannibal leader, Ken Monti, gets at it orally and vaginally with one of his tribeswomen, Diane Speaks, as part of a sacrifice ritual involving Crystal Holland. This one doesn't get a chance to finish. All in all... definitely a pass.
Overview
Click on a screenshot below to rewind the video to that location. Click on "Overview" to show or hide this section.
Studio: Alpha Blue Released: 1984 Director: Yancey Hendrieth Country: USA Language: English
Categories: Full Movie Big Dick Blonde Cunnilingus Blowjob Hairy Add
Tags: Scenario Funny Fantasy Low Quality Blonde Big Tits Doggystyle Outdoor Sex Costume Standing Fuck All Natural Add
Models: Crystal Holland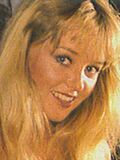 Chaz St. Peters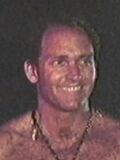 Dee Hendrieth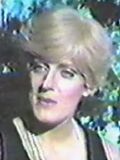 Felicia Fox Mikhael Ken Monti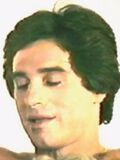 Angel Dials Duke Shywasher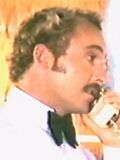 Venus Hut Diane Speaks Elizabeth Davies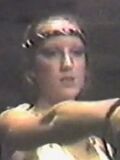 Yancey Hendrieth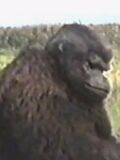 Add