The Devil in Miss Jones - (1973)
Description:
Miss Jones is tired of her life and commits suicide. She comes to a place where it's decided if she will end up in Heaven or Hell. Because of her suicide, she should go to Hell but she has the option to return to Earth and live life according to one of the mortal sins for some time. She picks lust and a few days of carnal pleasure follows
Miss Jones, a lonely, depressed spinster, commits suicide. Although she's led an exemplary life, suicide damns her. When she learns this at a way-station en route to Hell, she wishes she'd lived a more sinful life; she asks to return to earth briefly to pursue one of the seven deadly sins, lust. The clerk grants this wish, and she's first assigned a teacher who tells her to focus on pleasure even as he dispenses pain. After time with him, Miss Jones seeks pleasure with another woman, with a couple, with two men, with a stream of water from a bathtub hose, and with a bowl of fruit. When these adventures end, eternal punishment mocks her brief experiments with lust.
Excellent story about attitudes, life, virtue, and emerging sexuality. It is not preaching but can be viewed as a type of morality play or perhaps a sex primer. Very well done by Georgina Spelvin (stage name) who "owned" the part.
Scene Breakdowns
Scene 1. Georgina Spelvin, Harry Reems
Scene 2. Judith Hamilton, Georgina Spelvin
Scene 3. Georgina Spelvin
Scene 4. Georgina Spelvin, Harry Reems
Scene 5. Georgina Spelvin
Scene 6. Georgina Spelvin, Sue Flaken, Marc Stevens
Scene 7. Georgina Spelvin, Marc Stevens, Levi Richards
Scene 8. Georgina Spelvin
The Feature
Although she was supposed to go to the "Upstairs Office", when virgin Justine Jones takes her own life she decides her fate in the afterlife. Since taking her life was her only sin, Justine talks her way back to earth so that she could live a life engulfed by lust until it's thought that she's had enough.
Scene 1 - Georgina Spelvin and Harry Reems
Georgina is first sent to "The Teacher" to have her inhibitions removed. After having them sucked out of her head, she drops her robe to show a sexy white corset and stockings and then bends over for him to slide a toy into her ass. He lets her know that she'll be punished if it falls out and made to bend over for a bit before joining Harry on the bed. Georgina admires his cock before kissing and sucking it as it goes from soft to hard. She climbs up and has Harry slide it into her reverse cowgirl style before bouncing on it a bit. Georgina has Harry pull out the toy from her ass and thumb it as she rides him, and sucks on the toy a bit while they fuck. They move on to spoon, with Harry sliding his cock into her ass after starting in her pussy. The scene finally ends without any kind of pop shot.
This is a very interesting scene. I was very surprised seeing this much anal in a classic movie, as well as it being portrayed a little rougher. As it goes on there's a bit of chemistry between Georgina and Harry, and I was impressed at how hard the scene was. This is a surprisingly hard and dark scene.
Scene 2 - Clair Lumiere and Georgina Spelvin
Brunette Clair descends a staircase to find Georgina sleeping on a bed at the base. She rubs oil all over her before kissing her. They roll around and kiss each other while playing with each other before Clair buries her face between Georgina's thighs. Finally, Clair comes back up to share a kiss with Georgina before things move on.
This is an okay scene. It's a bit dark and there's no audio from the girls, but there is some nice passion. It's a softer and more romantic scene and gives the movie a little more sexual depth.
Scene 3 - Georgina Spelvin
Georgina takes care of herself in a bathtub next. She works a small hose around her body, spraying her nipples and spraying her pussy both on the outside and inside. She even slides the hose into her ass before the scene fades out.
This is a nice little solo scene. It's very short, but works nicely to break the scenes apart. Once again, I was a little surprised by the anal in the scene, as well as Georgina's reactions not always been pure pleasure. This is a pretty good little scene.
Scene 4 - Georgina Spelvin and Harry Reems
Georgina finds her way back to Harry for the next scene. She sucks his cock wearing a black corset with Harry making her beg for it. She eagerly goes after his cock, and is finally rewarded with a good pop that she tries to collect on her face.
This is another very short scene, but that doesn't mean that it doesn't work well. Georgina shows some great longing for cock hear, and once again has some very nice chemistry with Harry. This is a nice little oral scene.
Scene 5 - Georgina Spelvin
Georgina takes a little more time for herself next. She eats some grapes while lying back on a bed wearing only a pair of black stockings. She eats a little fruit while rubbing it around herself, and even stuffs some grapes in her pussy to eat after squeezing them back out. Georgina fucks herself with banana next, and pulls it out to peel and seductively slide in and out of her mouth. She eats the banana before playing with a snake as it slithers across her. She picks it up and lets it's head slide in and out of her mouth before the scene fades out...
This is a very cool scene. I'm not a fan of food play, but here it's done very nicely. There's a very sensual feel to the scene, with plenty of well done teasing to go with it. The snake is also very well used, and more than a little creepy. This is a nicely done masturbation scene.
Scene 6 - Sue Flaken, Marc Stevens, and Georgina Spelvin
Georgina starts out the next scene sharing Marc's cock orally with Sue. They trade back and forth before Georgina has Sue slide it into her cunt for Marc to spoon her. Soon after, Marc pulls out and pops in Sue's mouth. Sue lets Georgina have a taste of it from her tongue before they each get another taste of his cock.
This is another very nicely done short scene. There's great passion between the girls, while Marc seems to just be there to provide a cock. I love how they fight over the cock as well as the little cumswapping at the end. This is a pretty hot scene.
Scene 7 - Georgina Spelvin, Levi Richards, and Marc Stevens
Georgina starts out the next scene riding Marc's cock as she has Levi slowly slide his cock into her ass to double stuff her. She talks dirty about it asking the guys if they can feel each other as they double stuff her. Finally, the guys pull out and cum on each other.
This is an okay scene. I love Georgina's dirty talk, but the camera seems almost completely on her face. Once again I was really surprised at the extreme nature of the scene, especially with the age of the movie. There's some great intensity to this scene, but it just didn't go a lot for me.
Scene 8 - Georgina Spelvin
Finally, Georgina begs for sex while diddling herself. She asks for whatever the guy in the room with her wants, as he rants crazily. She fingers herself fast and furiously begging for help to get off as the movie comes to an end.
This is a perfect scene to end the movie with. There's definite sexuality to it, but it's as much about the plot of the movie as it is the sex. Georgina is fantastic throughout this scene, and takes what could be a boring scene and makes it seem like a perfect ending for the movie.
The Devil In Miss Jones is a pretty good movie overall, and an extremely impressive movie when one considers that it was made over thirty years ago. Normally with classic porn, I expect a lot of short scenes where you can't really see anything mixed in with a decently done plot. That's not a complaint, mind you, just a quick observation as many classic porn movies seem to understand how to do sexy better than a lot of modern movies with scenes running five to ten times as long. Here, I was constantly amazed. The plot is simple but handled very well. It works great to set up the sex scenes, which are amazingly hard and extreme! I can remember five years ago or so when people were amazed to see a chick take double penetration, and Georgina takes it and plenty of other ass action throughout the entire movie. It helps to give the movie a darker and edgy feel that's magnified by the music and some very well done camera work. Beyond that, I just don't know what to say about The Devil In Miss Jones. I expected it to be your fairly typical classic porn movie, and instead, I was completely blown away by its style, sexuality, and emotion. It's very easy to see why The Devil In Miss Jones is still held in high regard over three decades later.
Overview
Click on a screenshot below to rewind the video to that location. Click on "Overview" to show or hide this section.
Studio: Pierre Productions Released: 1973 Director: Gerard Damiano Country: USA Language: English
Categories: Mature Full Movie Vintage Brunette Big Dick Blowjob Anal Masturbation Add
Tags: Scenario Premature Shower Big White Cock Huge Cock Classic Bathroom Girl Masturbating Small Natural Tits Ugly Add
Models: Georgina Spelvin
John Clemens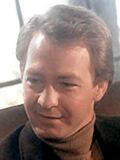 Harry Reems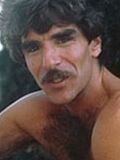 Marc Stevens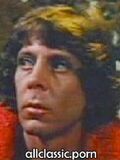 Levi Richards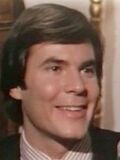 Judith Hamilton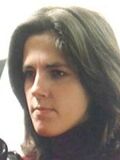 Sue Flaken Gerard Damiano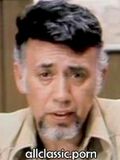 Add