Latex, Full Uncut (1995)
Description: In his groundbreaking films Sex and Sex 2, Michael Ninn redefined cinematic erotism and raised the stakes for future filmmakers. Now, in Latex, Ninn meets his own challenge with a cyberpunk tale of a man who can see inside the souls of others- or so he believes. Award-winning actor Jon Dough plays Malcolm Stevens, a man incarcerated by a futuristic society and plagued by a "special gift" he never asked for. State-of-the-art special effects combine with lavish latex sex for what is surely the visual event of the year-- if not the decade.
Stretch your imagination with LATEX.
Scene Breakdowns
Scene 1. Sunset Thomas, Zack Thomas
Scene 2. Emerald Estrada, Jon Dough
Scene 3. Tiffany Million, Sam Cooper
Scene 4. Barbara Doll, Jordan Lee, Lacy Rose, Tasha Blades
Scene 5. Barbara Doll, Lacy Rose, Brick Majors
Scene 6. Juli Ashton, Cal Jammer, Tom Byron
Scene 7. Sunset Thomas, Colt Steel
Scene 8. Jeanna Fine, Richie Razor, Vince Vouyer
Scene 9. Sunset Thomas
Review:
Michael Ninn has received much flack in this group for his attempts to create a better class of fuck film, attempts which generally infuriate due to their combination of large (for xxx) budget, better than average visual imagination, and utterly pretentious storyline and vapid dialogue. Take away Rinse Dream's deadpan wit, take away the Dark sense of fine filth, and you have Ninn. His latest offering, Latex, serves up the usual goulash of good-looking women in hi-kitsch settings and pompous blathering which for a change is delivered not in voice-over, but as soliloquy by John Dough. If he serves no other purpose on screen (and he doesn't), Jon Dough provides an object lesson in the true nature of bad acting.
The next time you read some critique of an actor's abilities, ask yourself if he or she could possibly achieve Dough's combination of ineptitude and pretentiousness. Most of Dough's screen time finds him clothed and chattering, and he wields wood only in one scene with Barbara Doll. In a dystopian near-future, Dough plays a sexual empath whom the authorities have sequestered in an asylum. Ripping a page out of Greg Dark's Between the Cheeks, Dough imagines a series of sex scenes - we think...
Sunset screws a guy in a 1950's kitchen. The scene opens with some nice foreplay for a change before winding up on the table. She takes the tour, including a missionary anal, before sticking out her tongue to receive a few drops of spunk, Dough does Doll, mostly in a doggy anal. Tyfany Million plays a shrink examining Dough. After some dreary monologue which had my finger on the FF double plus quick, he projects her fantasy of getting screwed by an orderly in all her orifices. Juli Ashton receives Dough on her cable sex talk show. Pomp, pomp, pomp. He has a flashback of a "dramatic" scene with Jeanna Fine in which she displays far more thespian talent than he'll ever have.
Juli's fantasy is fun with Cal Jammer and Tom Byron. No DP, but Tommy tails her as she fellates Cal before receiving a double love offering on her chipmunk cheeks. Four unrecognizable girls in different colored latex ensembles play with each other before a mysterious stranger walks in naked. He does two of them while the other two seem bored as they stroke themselves with toys. Sunset does another guy in the kitchen. No tail this time, but a better facial. Then comes some stupid scene out of 1984 or 1935 Nuremburg, with Dough bound and fortunately gagged for a change. Jeanna Fine gets DP'ed on a table. supposedly in front of a crowd. Unfortunately, we don't get any full body shots, just Jeanna from the front and the usual gynecological travel footage. Sunset closes the film by having a penis-shaped hose spray her with ersatz semen. What the hell? Well, won't get fooled again.
Overview
Click on a screenshot below to rewind the video to that location. Click on "Overview" to show or hide this section.
Studio: VCA Released: 1995 Director: Michael Ninn Country: USA Language: English
Categories: Anal Cumshot Brunette Blonde Blowjob Big Dick Big Tits Hardcore Add
Tags: Bizzare Standing Fuck Big Fake Tits Latex Shaved Pussy Close Up Anal Hot Blonde Fucked Lesbian Orgy Lesbian Pussy Licking Face Fuck Add
Models: Jeanna Fine Debi Diamond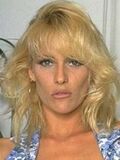 Juli Ashton Sunset Thomas Veronica Hart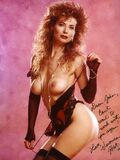 Tyffany Million Lacy Rose Barbara Doll Lee Jordan Emerald Estrada Tasha Blades Tom Byron Jon Dough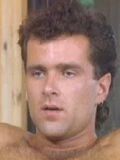 Brick Majors Colt Steele Cal Jammer Zach Adams Add