Vacances Sexuelles / Sechs Schwedinnen auf Ibiza / Sexual Holidays, Full length movie (1981)
Description: Six sexy girls get into trouble - they have left their papers and money in the cabin of a ship. Once on Ibiza they meet a woman, Carie who allows them to stay at her villa. To get back to money, they get jobs, which are not too difficult for them because of their openness in terms of sex, so they eventually find numerous ways to have fun on the Island.
Scene Breakdowns
Scene 1. Linda Ordonez, Fernando del Rio
Scene 2. Laura May, Gabriel Pontello
Scene 3. Hare Krane, Laura May
Scene 4. Marianne Aubert, Gabriel Pontello
Scene 5. Laura May, Lucio Rodriguez
Scene 6. Astrid Bone, Javier Bolinches
Scene 7. Olinka Hardiman, Alban Ceray
Scene 8. Hare Krane, Laura May, Gabriel Pontello
Scene 9. Marianne Aubert, Alban Ceray, Gabriel Pontello
Scene 10. Astrid Bone, Dominique Saint Claire, Hare Krane, Laura May, Linda Ordonez, Marianne Aubert, Olinka Hardiman, Alban Ceray, Fernando del Rio, Gabriel Pontello, Javier Bolinches
Review:
What happens when six carefree young girls arrive at Ibiza, having lost all their money on the boat? They have to get a part-time job! And guess what these carefree girls do to get that job as quickly as possible? Of course! They have sex with hairy early-eighties men! In full pornographic detail! Throw in a few travelogue images of Ibiza, and you have a movie!

To some degree, the movie has that typical air of exploitation films of the seventies and early eighties, that is also found in the Black Emmanuelle films by Joe d'Amato and Jess Franco: seemingly oblivious of how politically incorrect it all is. An attempted rape turns into a'love' scene, for example. Nevertheless, one cannot resist a feeling of nostalgia, if only for sex films that do not feature surgically enhanced Barbie dolls.

The version of 6 Schwedinnen I saw is the uncut 83 minute letter-boxed (approx. 1.66:1) XXX version issued by Ascot Elite entertainment on DVD, with German and French sound. Image quality is a bit erratic with scratches and a few missing frames, but that only enhances the feeling of nostalgia. Somehow, a digitally cleaned-up anamorphic version would have been weird.

As most actors are French, the German version is a dubbed one, obviously produced especially for the millions of Germans who saw these types of films at their local cinemas. Indeed, those were the days.
Overview
Click on a screenshot below to rewind the video to that location. Click on "Overview" to show or hide this section.
Studio: Balcázar Producciones Cinematográficas Released: 1981 Director: Gerard Loubeau Country: Germany Language: German
Categories: European Cunnilingus Full Movie Teen Petite Blonde Brunette Small Tits Add
Tags: Tender Perfect Body Hard Fuck Sexy Girls German Scenario Kissing Outdoor Sex Side Fuck Clothed Sex Add
Models: Astrid Bone Dominique Devaux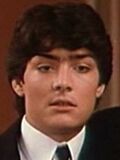 Hare Krane Laura May Linda Ordóñez Marianne Aubert Olinka Hardiman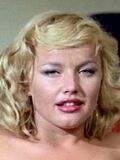 Eric Falk Roman Huber Javier Bolinches Nicolas Suter Lucio Rodríguez Laurence Eymard Add