Insatiable, Uncut (1980)
Description:
Marilyn Chambers plays heiress, model and actress Sandra Chase. She feels she is not sexually fulfilled. Her agent played by Jessie St James gets her a role in a new movie. She has encounters with Serena, and Richard Pacheo. She also tells a flashback story of her being devirginized by David Morris. She also has a fantasy encounter with Mike Ranger, Morris, and St James. She also has a fantasy encounter with John Holmes. St James and John Leslie get intimate in the film also.
Scene Breakdowns
Scene 1. Marilyn Chambers, Serena
Scene 2. Marilyn Chambers, Richard Pacheco
Scene 3. Marilyn Chambers, David Morris
Scene 4. Jesie St. James, John Leslie
Scene 5. Jesie St. James, Marilyn Chambers, David Morris, Mike Ranger
Scene 6. Marilyn Chambers, John Holmes

ReviewWow. Insatiable is the first 'classic' porno I've seen and it truly is classic. After watching this movie beginning to end (a porno rarity) I felt compelled to tell all of you how phenomenal it is. The increasing intensity portrayed so well by Marilyn Chambers mirrors the increasing intensity of a fist gripping, teeth clenching, heart pounding roll in the hay. The plot and the sex intermingle like a sensual story rather than a series of action sequences. Insatiable is more than a porno -it's a finely constructed, very erotic movie (not to mention the groovin' soundtrack.)

The initial 'sex scenes' aren't even really sex scenes -lots pleasing and teasing, no cum shots. Marilyn does a lot of masturbating while fantasizing which grows increasingly passionate as the film progresses (culminating in an unbelievable scene with John Holmes -seeing him in action gives porn a whole new meaning.)

The DVD quality is excellent. You can tell it is an old film by speckles here and there. But the image and the sound are both crisp. The audio commentary is interesting as are the bio and stills of Marilyn. The acting is one step above Charlie's Angels, judge that how you will. During the sex the acting, if it is acting, is exceptional. I truly believed they were all enjoying themselves and that the women were really having intense orgasms. There is kissing, foreplay and even talking during the sex.

When Marilyn is in a hot tub with another woman they lick each other how a woman would actually want to be pleased. Marilyn's memory of losing her virginity may be the most gripping sex I've ever watched. Whether you want to turn a woman on by watching the movie -or just learn how to turn a woman on, Insatiable is your key to success. I'm excited just thinking about it.
Overview
Click on a screenshot below to rewind the video to that location. Click on "Overview" to show or hide this section.
Studio: Caballero Released: 1980 Director: Stu Segall Country: USA Language: English
Categories: Big Dick Skinny Hardcore Orgy Cumshot Lesbian Blonde Full Movie Add
Tags: Hard Nipples Teasing Short Hair Lesbian Pussy Licking Trimmed Pussy Beautiful Natural Tits Small Natural Tits Outdoor Sex Eating Pussy Cum On Face Add
Models: Marilyn Chambers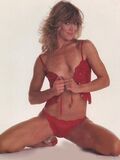 John Holmes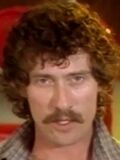 Jesie St. James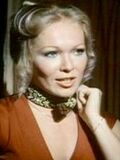 Serena John Leslie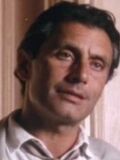 Robert Pennard David Morris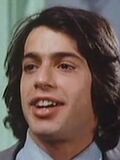 Richard Pacheco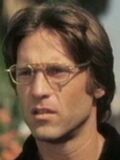 Mike Ranger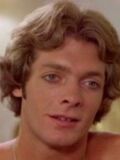 Joan Turner Add