Body Love / Kärleksinfernot, Uncut Movie (1977)
Description: Martine's father, the Baron, and stepmother are a pair of swingers who arrange a big party to celebrate Martine's coming of age during which she will lose her virginity in grand style as the star of an orgy. Pretentious tosh, but effective erotica. Body Love is a surrealist's sex film with excellent cinematography and the sophistication of European production. Filmed in Germany in 1977.
On the day of her 18th birthday, Martine is instructed by her father that she will be deflowered at an orgy later that day.
Scene Breakdowns
Scene 1. Gwenda Farnel, Louison Boutin, Raymond Ximay
Scene 2. Gilda Arancio, Catherine Ringer
Scene 3. Gemma Gimenez, Jacques Gatteau
Scene 4. Chantal Virapin, Cristel Lauris, Evelyne Manta, Gemma Gimenez, Gilda Arancio, Gwenda Farnel, Catherine Ringer, Diane d'Osny, Micky Love, Carlo Manuguerra, Carmelo Petix, Henri Treadeau, Jacques Gatteau, Jean Gerard Sorlin, Bent Rohweder, Tony Morena

Review:
Probably the most widely HEARD adult film of all time, BODY LOVE has been known primarily as a best-selling soundtrack album (to a movie few confessed seeing) by ex-Tangerine Dream electronics whiz Klaus Schulze. On a personal note, my older brother, who was heavily into bands like Kraftwerk during their late '70s reign, owned a copy and I often stared mesmerized at the tastefully naughty stills reproduced on its back cover, fantasizing about what this movie could possibly be like. So successful was the record, that Schulze actually released a follow-up entitled BODY LOVE 2 though entirely unrelated to Braun's landmark dirty movie now lovingly restored to pristine perfection in Blue One's French DVD version (PAL, but including an English language track) as part of their awesome 3 disc Lasse Braun collection, along with his masterpiece SENSATIONS, the cobbled together yet essential FRENCH BLUE and no less than 30 of his legendary loops !

An Italian born in French Algeria, Alberto Ferro traveled to Scandinavia in the late '60s to benefit from relaxing censorship laws by producing pornography under the Nordic pseudonym of "Lasse Braun", working from France, Germany, Holland, Italy and even the ridiculously restricted England throughout the next decade until widespread notoriety and carnal collector adulation landed him on American shores. How's that for an international career ?! Strangely, the star that had shone so radiantly over Europe seemed to fade stateside after a strong start with American DESIRE and a mid-'80s six picture deal with long gone Vidco that yielded a few choice nuggets with (in descending order of excellence) YOUNG NYMPHO, SECRET MISTRESS and FLASHER. Finally unspooling before the tired eyes of this old porn hound, BODY LOVE represents the Old Master at the top of his game however. Shot simultaneously with the far more melodramatic LOVE INFERNO at dilapidated Groeneveld Castle, a facility rented out by Town Council at nominal fee to artists in search of rest and inspiration, in the oh so prim 'n' proper Dutch village of Baarn (where they obviously had no idea what was going on), Braun employs his bare bones narrative as yet another forum for spouting his often questionable philosophies on free love and the benefits of pornography in long-winded diatribes. These are handled with surprising aplomb – in the original French version, at least – by a cast equally at ease with emoting as ejaculating.

On the day of her 18th birthday, wealthy Martine ("Lolita Da Nova", actually popular French singer and member of Les Rita Mitsouko Catherine Ringer) is instructed by her father the Baron (lanky Jean-Gérard Sorlin, also in Jean-Claude Roy's LANGUE DE VELOURS) that she will be deflowered at an orgy later that day. Oh, those wacky blue bloods! While she has only known physical love with her own gender (cue live-in maid and popular soft core starlet Gilda Arancio from Jean-Marie Pallardy's silly REGLEMENTS DE FEMMES OQ CORRAL, making a rare explicit appearance), Martine's dad and step mom (striking amazon Gwenda Farnel from Claude Mulot's SEXE QUI PARLE 2) while away their idle existence playing kinky sex games. This provides a scorching semi-rape scenario (complete with lots of strange symbolism) with the wanton Baroness tag-teamed by working class ruffians Louison Boutin (one of the loutish boyfriends from Mulot's SUPREMES JOUISSANCES) and Benoît Archenoult (billed as "Raymond Ximay" and best known for his appearances in Jean-François Davy's prurient documentaries EXHIBITION and LES PORNOCRATES), a sequence Braun would reference in his first American film with Veronica Hart thoroughly mauled by Roy Stuart and Dave Ruby, as my estimable Internet buddy Casey Scott a Ruby groupie, if ever there was one – so helpfully pointed out to me.

Intrepid reporter Jacques Gateau, a familiar face to anyone versed in French fornication films, is drawn into the family's decadent little universe when Martine allows him to partake of the charms of the obedient slave girl (one shot wonder Gemma Giménez) she keeps in a trailer on the premises in another highlight of teasingly escalating eroticism. With each scene a perfectly realized tableau in its own right, the group climax can't help but feel, well, just a tad anti-climactic! Kicking off with a bit of hokey transcendental meditation, a sign of the times which will surely amuse other old-timers such as myself, it does offer glimpses of obscure starlets like dirty blond Micky Love (the devious daughter in law from Gérard Kikoïne's haunting ENTRECHATTES) and matronly Cristel Lauris (who played Ringer's pimping mom in Claude Bernard-Aubert's unsettling SOUMISSION) along with notoriously bisexual Carmelo Petix as the butler and the ultimate elderly roué Tony Morena from Mulot's enjoyable PETITES ECOLIERES. Group gropes are notoriously hard to get right, definitively putting to rest the old adage that bigger equals better, and Braun did them better than most, never more so than with SENSATIONS' unforgettable final scene which made perfect sense within the confines of that film's narrative, but it's nearly impossible to sustain heat with a crowd vying for attention.

Its action restricted to a single location rather than the whirlwind tour of sprawling Amsterdam circa 1975 offered by SENSATIONS, this narrowed scope inevitably restricts BODY LOVE from achieving similar dizzying heights. On its own comparatively minimalist terms however, it works a charm. Ravishing Ringer, still fresh to the industry in wake of her debut in the previous year's naughty LA FESSEE by Bernard-Aubert (incidentally also making his explicit maiden voyage), proves a pleasingly deft comedienne, making a meal out of the clichéd character of the virgin awaiting initiation. Her scene with Gateau, another underrated thespian with a legit theatrical background, is particularly good. Tongue in cheek dialog delivery mixes with subtle ironic glances for maximum effect, making the scene work both as the threadbare set-up it represents on the surface and a simultaneous humorous reflection upon it. As with most of Braun's efforts, it's beautifully photographed, credited to one "Peter Focus", but presumably not without considerable input from the director himself.
Overview
Click on a screenshot below to rewind the video to that location. Click on "Overview" to show or hide this section.
Studio: Alpha France Released: 1977 Director: Lasse Braun Country: France Language: English
Categories: Blonde Lesbian Hairy Anal Big Dick Blowjob Cumshot European Add
Tags: French Sport Scissoring Lesbian Orgy Closeup Beautiful Natural Tits Cum On Pussy Blonde Milf Blonde Big Tits Missionary Add
Models: Catherine Ringer Chantal Virapin Cristel Lauris Evelyne Manta Gemma Giménez Gilda Arancio Gwenda Farnel Micky Love Jacques Gateau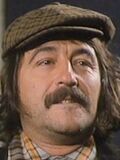 Jean-Gérard Sorlin Tony Morena Carmelo Petix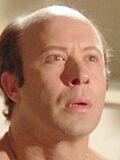 Louison Boutin Raymond Ximay Carlo Manuguerra Henry de Mott Mike Lennart Louis Mayer Add