Dog Walker, Uncensored (1994)
Description: A high budget psychological thriller. All around top quality; acting directing, & cinematography. Shot on Film! Steven St. Croix is a man on the edge. He finds Christina Angel in all her exquisite, angelic beauty, & Krysti Lynn dishing out the tease/torture as only she can, with Isis Nile as the temptress of the night. Pull out your pup!

Scene Breakdowns
Scene 1. Krysti Lynn, David Pollman, Jon Dough
Scene 2. Christina Angel, Alex Sanders, Steve Hatcher, Tom Byron
Scene 3. Isis Nile, Steven St. Croix
Scene 4. Christina Angel
Scene 5. Christina Angel, Gerry Pike
Scene 6. Lana Sands, Maeva, Joey Silvera
Scene 7. Christina Angel, Steven St. Croix

Review:
Considering this is considered one of the "classics" of the 1990's, I was shocked to see so few online reviews of one of John Leslie's most acclaimed movies.  I don't know why this is, considering all of the positive attention in received at the time.  Maybe it's because of the surrealistic plot or the dark feel of the movie, but considering the hard-on that most veteran porn connoisseurs have over Kristi Lynn and Christina Angel, I'm surprised that Dog Walker hasn't been reviewed more often. The plot is a little challenging for most people since it contains a lot of (seemingly) random and out-of-place situations following a pretty straightforward opening dialogue scene.  That opening introduces us to Tito (Steven St. Croix), a jewel thief trying to cash out one last score of diamonds with the local mob.  Instead, Tito finds that he can't escape that easily.  

The acting is quite good, as is the cinematography.  There are a lot of comparisons to mainstream or Golden Age films, and with good reason.  John Leslie, in a non-sex role, does a great job as the mob boss.  There's a nice visual contrast between the dark and barren world of Tito's life and the brightness of the dream sequences (gee, could this be heaven?).  There's a lot of overt symbolism -- maybe not 'high school English class' levels, but more than you could ever hope to expect in an adult film.

Perhaps it's because I've become jaded over the years, or maybe because the sex has gotten edgier since 1994, but I wasn't bowled over by the sex.   I found Christina to be the hottest girl in the film, but she's involved in the weakest sex scenes, including a promising-yet-disappointing 4-way outdoor scene and the tame final scene with St. Croix.  But there are a couple of genuinely hot scenes that keep this film from being nothing more than an artistic curiosity.  I loved the club scene where Christina strips and masturbates while separated by a glass wall from Isis and Steven -- it's a voyeur's dream.  And Joey Silvera's plugging of Maeva's ass is fun to watch.  Don't expect anything nasty here -- this is 1994, we're talking about.  This is old school sex, so if you are familiar with Leslie's recent work or Evil Angel's hardcore reputation, don't expect sex on that order.

The DVD itself is one of the earlier Evil Angel discs, so the quality and features aren't quite up to the standards that I've come to expect from more recent releases.  While the transfer is decent, there's a good amount of pixelation, noticeable film grain, and occasional pinholes and frame jitter from the source film.  The audio tends to be hollow, especially during the dialogue portions.  Of the features included on the disc, the one that's worth watching are the sex outtakes, which show the rough footage from four scenes.  Not only do we get to see more of Christina, but we also see some of the behind-the-scenes going on and can hear John Leslie give direction to the performers.

While I think that this is one of the best films that came out of the 1990's, Dog Walker is a little too strange and the sex is a little too tame for me to want to keep this title in my collection.  For those who remember when this came out on video and loved it, it's definitely worth the purchase for nostalgia and to see the nearly hour-long set of outtakes.  For others, it probably would be a better idea to rent this first to see if you like it.
Overview
Click on a screenshot below to rewind the video to that location. Click on "Overview" to show or hide this section.
Studio: John Leslie Productions Released: 1994 Director: John Leslie Country: USA Language: English
Categories: Big Tits Brunette Cunnilingus Full Movie Blowjob Hairy Hardcore Orgy Add
Tags: Trimmed Pussy Scenario AVN awards Milf Slut Dirty Talk Big Cock Fast Fuck Big Nipples Standing Fuck Girl Masturbating Add
Models: Christina Angel Isis Nile Krysti Lynn Lana Sands Maeva Dream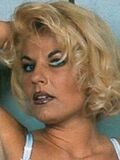 Steven St. Croix Joey Silvera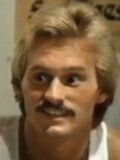 Jamie Gillis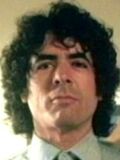 Jon Dough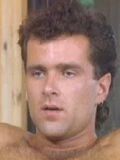 Michael Jones Tom Byron Gerry Pike Julian St. Jox Alex Sanders Jay Ashley Jake Williams. Add