Two Women, Full movie (1992)
Description: Victoria Paris is a woman in waiting. Waiting, that is, for something to unleash the pent-up passion inside her. Ashlyn Gere has never waited. She wears her unbridled sexuality like a medal of honor. Every door is opened when she enters the picture. Victoria's wait won't be long.
Scene Breakdowns
Scene 1. Domonique Simone, Randy Spears
Scene 2. Ashlyn Gere, Domonique Simone
Scene 3. Ashlyn Gere, Tom Byron
Scene 4. Ashlyn Gere, Randy Spears
Scene 5. Barbie, Traci Winn, Joey Silvera
Scene 6. Brooke Ashley, Detroit, Tom Byron
Scene 7. Victoria Paris, Joey Silvera
Scene 8. Ashlyn Gere, Barbie, Bionca, Victoria Paris, Joey Silvera, Jonathan Morgan, Tom Byron
Scene 9. Brooke Ashley, Don Fernando
Scene 10. Domonique Simone, TT Boy
Review:
Ashlyn Gere is quite convincing as an amoral, duplicitous anti-heroine in Alex De Renzy's "Two Women". The other woman of the title is played by Victoria Paris, Gere's best friend who is suffering due to the infidelity of husband Randy Spears.

The movie shows us early on that Gere is shamelessly acting sympathetic to Victoria, while at the same time reveling in her own role as corrupter of Spears -not merely carrying on an affair with him but encouraging him in debauchery. To top it all off, her advice to BFF Victoria involves getting her to spice up her sex life.

De Renzy has an ironic ending in store, but it is quite amazing to see a very popular star (Gere) behaving badly without any guilt or change to her behavior for the entire story, daring the viewer to hate her.
Overview
Click on a screenshot below to rewind the video to that location. Click on "Overview" to show or hide this section.
Studio: Rosebud Productions Released: 1992 Director: Rosebud Country: USA Language: English
Categories: Interracial Lesbian Big Tits Mature Big Ass Hairy Riding Cunnilingus Add
Tags: Tight Pussy Black Curly Hair Landing Strip Lesbian 69 Fingering Heels Tattooed Guy Condom Prone Bone Add
Models: Ashlyn Gere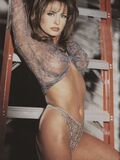 Barbie Bionca Brooke Ashley Detroit Domonique Simone Traci Winn Victoria Paris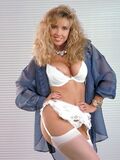 Don Fernando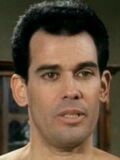 Joey Silvera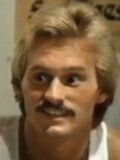 Jonathan Morgan Randy Spears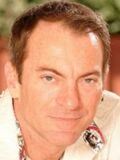 Ron Jeremy Tom Byron TT Boy Add