White Women, Full movie (1986)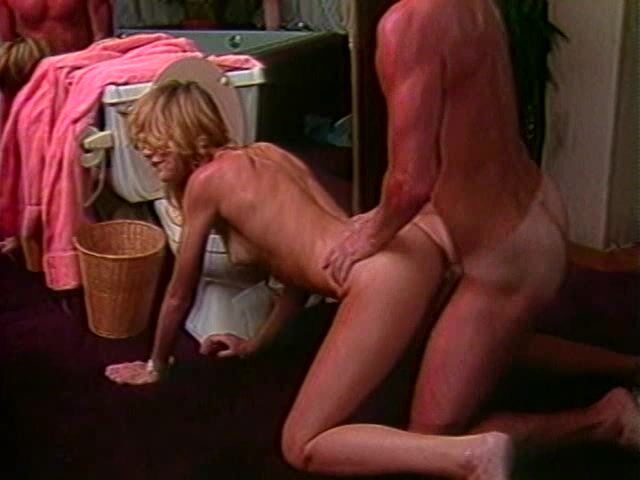 Description: Frustrated Stacey Donovan is looking for the perfect sexual experience. She wants to please a man. Will she be able to? Find out in this porn movie, that highlights her talents as she tries to accomplish this.
Scene Breakdowns
Scene 1. Gina Carrera, Tom Byron
Scene 2. Stacey Donovan, Joey Silvera
Scene 3. Paula Meadows, Paul Thomas
Scene 4. Danielle, Stacey Donovan
Scene 5. Danielle, Stacey Donovan, Ashley Moore
Scene 6. Little Oral Annie, Ashley Moore
Scene 7. Paula Meadows, Tom Byron
Scene 8. Rhonda Jo Petty, Alan Adrian
Review:
A slew of bizarre sexual encounters unfolds for--and before--her when a ditzy, young blonde, Stacey Donovan, embarks upon a journey of orgasmic and sexual discovery in "White Women". An overall-good, mid-80s release from Coast to Coast and director Henri Pachard, this fun little fuck-flick features an all-star cast from the time period. Indeed, Stacey herself was quite well-known (although ultimately controversial), and her strong performance is supplemented by the likes of Little Oral Annie (anal), Rhonda Jo Petty, Danielle, and Paula Meadows. A nice bit of nostalgic nookie, this film will appeal to those looking for something of a rare walk down memory (mammary?) lane.

In terms of the sex, Scene One pairs up two newlyweds, the perky pretty, Gina Carrera, and her beau, Tom Byron, in their honeymoon suite. The lovely Gina isn't nearly as innocent as she lets on, which Tommy finds out right quickly upon her mouth discovering his dick. He plows her in missionary until unloading on her nighty and bush.

In Scene Two, the bubbly, athletic blonde, Stacey Donovan, seduces Joey Silvera in the hot tub in their room at a resort. Using both her lithe, young frame and also a bit of help from some foreign substances, the hot-to-trot young woman accomplishes her task with ease, sucking and jerking him to an erection. A full-on fucking ensues, with Joey pounding out Stacey on / around the toilet, before glopping up her back with his man chowder. This is one of the more inspired Stacey Donovan sequences that I've encountered.

Scene Three couples the eccentric nymphomaniac, Paula Meadows, with her drunken hubby, Paul Thomas, all as her niece, Stacey Donovan, watches in. Paula's teaching the young Stacey how to both be a whore and have an orgasm, which apparently are both items with which Ms. Meadows is quite familiar. Paula blows Paul to what appears to be completion in her mouth.

In Scene Four, Stacey Donovan walks in on her blonde buddy, Danielle, masturbating under the heavy flow of a bidet in her bathroom. Eager to lend a helping hand (...and mouth...), Stacey immediately goes down on her. The two transition to the bedroom, where a bit of side-by-side masturbation leads into more head. Danielle's hubby, Ashley Moore, enters the scene in short order, and a tantalizing three-way follows (Scene Five). He pokes both of the ladies and appears to cum internally with Danielle.

Scene Six finds Little Oral Annie popping by Ashley Moore's place and sucking him off while his wife sleeps in the other room and as Stacey Donovan watches intently. Taking place in the couple's small kitchen, Annie lives up to her name, sucking his cock and licking his balls. He then bends her over the sink and plows her straight in the stink. Ashley hoses down Ms. Oral's backside in capping off this carnal caper.

In Scene Seven, Paula Meadows once again releases her inner crazy, this time in order to land Tommy Byron, while her husband (Paul Thomas) is forced to watch. An early example of the cuckolding theme, Paul's made to help Tommy and Paula remove their clothing and then become a spectator as his wife boffs the younger man. She sucks and jerks him to a spurting pop on her face and in her mouth. Paul, of course, wipes her face off with a towel...as any dutiful hubby would.

Scene Eight finds the stunning Rhonda Jo Petty and her guy, Alan Adrian, reduced to a food fight (...and fuck...), as their drunken dinner guest, Stacey Donovan, regales them with her chatty tales of the past few days. Unable to take any more, the couple drops their drawers and taps out...on the table right in front of her. Alan pops on Ms. Petty's ample bosom, after pounding her in missionary and titty-fucking her, to close out this kinky encounter.

In all, this fun fuck-flick from yesteryear features a watchable plot, strong sex, and an all-star cast. For fans of Stacey Donovan, it's definitely one to check out, as it is for those interested in a touch of the nostalgic nookie. Little Oral Annie goes anal, and Rhonda Jo Petty is always a blonde treat, as well. For the proper, classic-loving crowd--and the right price--this one is worth checking out.
Overview
Click on a screenshot below to rewind the video to that location. Click on "Overview" to show or hide this section.
Studio: Coast To Coast Released: 1986 Director: Henri Pachard Country: Usa Language: English
Categories: Redhead Blowjob Big Dick MILF Hairy Hardcore Small Tits Old and Young Add
Tags: Pale Skin Pussy Fucking Bride Perky Tits Smoking Married Heels Cfnm Fast Fuck Bathroom Add
Models: В ролях: Stacey Donovan Henri Pachard
Gina Carrera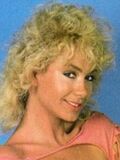 Paula Meadows Danielle Tom Byron Little Oral Annie Rhonda Jo Petty Joey Silvera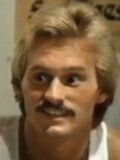 Paul Thomas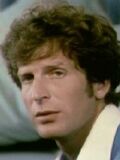 Ashley Moore Alan Adrian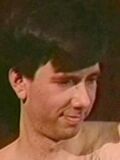 Add