All Tiny Tove (Jensen) videos in one MegaPack - (1970)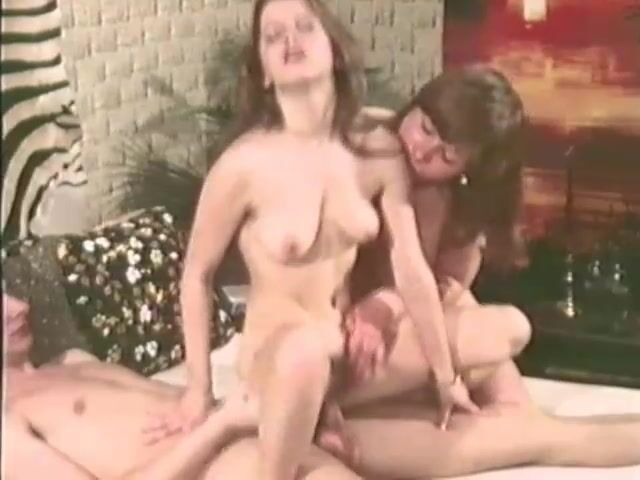 Description: Petite Scandinavian porn model (her real name was Tove Jensen) who during the late seventies and early eighties appeared in a series of 8mm hardcore sex films and pornographic magazines. Several of the 8mm loops that `Tiny` Tove features in were later transferred from film to video format and republished on videocassette (VHS, Betamax, Video 2000) and DVD.

In this video, you will see all the currently available videos with Tiny Tove, including porn where she starred with her mother (Cock Rock)

1. Color Climax Film No. 1348 - Teenage Tricks
Year: 1978

2. Color Climax Film No. 1381 - Piss Service
Year: 1981
Description: When Ulla and Anja decide it's high time to bring a little female chauvinism into play, they have a little gathering, where their husbands look after all the catering, in a reversal of traditional roles. But that's where tradition well and truly ends! The two randy women, their guest, Christa and their husbands are all into wet sex and although they find the idea of role reversal distasteful, Egon and Kim certainly don't object to the idea of a mouthful of piss! And that's exactly what they get. The ladies don't go without their "golden refreshment" either. In fact, everybody gets pissed into or over in this oriental orgy! And if urine refreshment is not enough, there's also a good portion of spunk - just to make the perverted party complete!

3. Danish Hard-Core Film No. 545 - Educating Tina
Year: 1979
Description: In order to broaden her niece's sexual horizons, Tina's aunt has procured her a man, and she stands by the bed fingering herself through her sexy pink cat suit while Tina gets educated. She is soon joined by her own paramour, and all four of them engage in a hot orgy of sucking. Finally they wank their respective lovers, who come mightily. One over both the ladies and the other over auntie's firm round belly. Talk about sexual relations!


4. Danish Hard-Core Film No. 602 - Young Flesh
Year: 1981
Studio: Color Climax
Description: The assistant is sent out on a cunt hunt for two girls. Meanwhile his boss passes the time with his lovely housemaid. The assistant returns with his "prey", but is not allowed to take part in the fun right away. He has to watch while the boss has his prick licked - and make do with jerking himself off! The randy housemaid enjoys an eyeful too as she takes a peek through the keyhole. But everyone gets their fill in the end!

5. Danish Hard-Core Film No. 613 - Young Thai Tourist
Year: 1979
Description: Swanee, a wealthy Thai-girl comes to streets of Copenhagen with Chulida - her chaperone - looking for a restaurant. When they ask a Dane the way, he suggests they join him and a friend for a most unusual meal at his place. When they arrive, his friend's already serving a delicious blonde a big stiff hors d'oeuvre! Swanee gets her first taste of cock from a same guy, putting her tight cunt on the menu. Dessert... Fucking for five!

6. Diplomat Film No. 1027 - Teach My Sister
Year: 1979
Studio: Color Climax
Description: In this film we see 2 sisters, Jane & Anita - and Jane's fiance, who is a virile young man, having a great desire to girls.
The 2 sisters are playing a visit to Jane's fiance, and before long, they start talking about sex. Jane's little sister Anita, who never had been in bed with a man, will be persuaded taking part in a triangle-sexparty, so they can teach her, how to do the naughty things.
This will be the introduction to a triangle-orgy, where all will be tried - there will be sucking, licking and fucking - and before the night is over, littlesister knows all about sex...
A real pearl - with 3 young people.

7. Fireball No. 603 - Cock Rock
Year: 1979
Studio: Fireball
Starring: Mrs. Jensen, Tiny Tove Jensen
Description: The sun is shining, it's hot, and that is the start of a fantastically passionate orgy, with all inhibitions thrown to the wind, and two fuck-happy girls display all their talents and these are not a few. The men respond by fucking them from both front and near.

8. Master Film No. 1794 - Little Sexy Eva
Studio: Filmlaboratoriet

9. Master Film No. 1801 - Lolita Climax
Studio: Filmlaboratoriet
Description: The young school teacher has agreed to help two of his pupils with their homework and they have promised to let hem fuck them both afterwards by way of payment! This suits him fine because he has always been hot for these two youngsters with their small, firm breasts and tight, round bums! Many times he has secretely watched them imaniged them naked. A real schoolgirl orgy that finally ends with the teacher shooting his come over their warm, eager, yound bodies!

10. Master Film No. 1802 - Film Orgy
Studio: Filmlaboratoriet

11. Master Film No. 1804 - Lolita Orgasm
Studio: Filmlaboratoriet
Description: Two pretty young lolitas have invited one of the big boys home from school to play ludo. But he soon finds out that they are much more interested in his big dick. That's fine with him, he loves to feel his cock deep in a young, girls warm cunt. But that's not all they get up to. While he laps away at one warm pussy, the other girl sucks on him until she has got every drop of sperm.

12. SexOrgy Film No. 223 - Teenage Teasers
Description: Two sexy teenage girls meet up with one of their boyfriends. The guy jumps at the chance to screw the pair of them at once! A really terrific, unhibited orgy takes place!

13. Teenage Sex Film No. 708 - Always Prepared
Year: 1978
Description: Dressed only in his dressing grown, Tommy opens the door only to find that two young girl-guides have dragged him from his bed in order to sell him some rattle tickets. Politely, he asks them to come in. As he hands over the money, some of the coins fall to the floor. The girls bend down to pick them up and as they rise they find that they are staring into the throbbing glans of an erect cock! A little shyly at first, they start to lick it. It turns out that these nymphs are super-horny - he rings to a friend for a "helping cock"!
Overview
Click on a screenshot below to rewind the video to that location. Click on "Overview" to show or hide this section.
Studio: Color Climax Released: 1970 Country: Denmark Language: Danish
Categories: Brunette Teen Skinny Small Tits Rare Interracial Cunnilingus Vintage Add
Tags: Petite Teen Loops Small Natural Tits Horny Teen Pale Skin Sister No Condom Little Sister Real Boobs Teen Blowjob Add
Models: Tiny Tove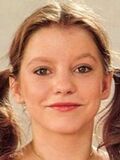 Mrs. Jensen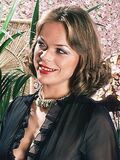 Add