The Masseuse, Full movie (1990)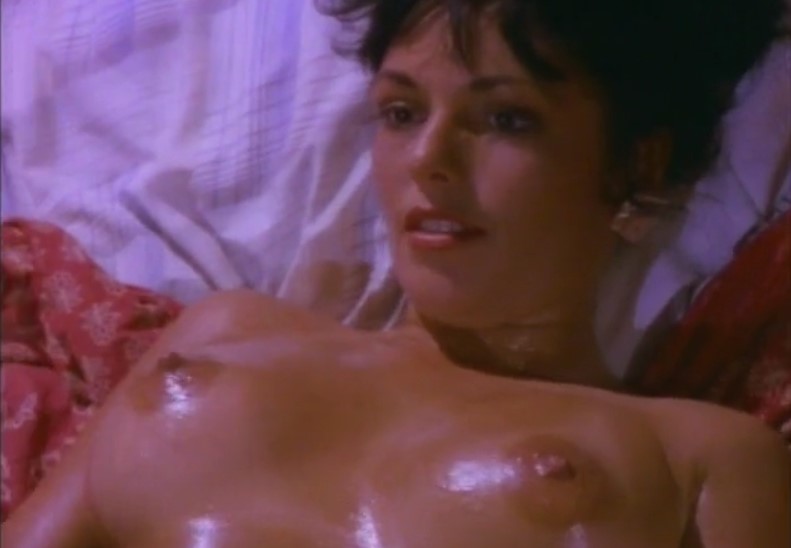 Description: After a masseuse agrees shaving a sexually harassing customer down below, he pays her extra for increasingly sexual requests, eventually at his place. Revealing she has a family, they meet one last time and finally go all the way.

Review:
Hmmm, well, I'll be honest with you. This film is all about plot, not about fucking. All you die-hard rain coaters will have to get your kicks elsewhere since there is not much on this tape worth stroking to. Sure, Hyapatia is hot, but is she really on screen long enough for you to blow a load to? I think not. Perhaps that is one of the film's major flaws, perhaps not. I guess it just depends on what you're looking for. The bottom line is this, if you are looking for hot fucking with little to no dialog, skip this flick. If you are looking for lukewarm fucking with a plot, this is your kinda tape!

Anyway, I've rambled on and on, but have not described the plot as of yet. I'll do so now.... Randy Spears is a soft-spoken librarian/writer who is down on his luck. He's twenty-eight years old, and has never been laid. (!) Of course, all this is about to change. He decides to check out a local massage parlor, and gets a rub down from Hyapatia. Satisfied with the service, he returns to receive a blow job. Finally, after some cajoling, he convinces her to meet him at his house, where they somehow manage to fool around without actually having sex. After this last session, Randy realizes that he is beginning to fall in love with Hyapatia, but this can not last. He follows her home to discover she is married with children. They meet one last time and finally go all the way. Ultimately, they decide they can not continue seeing each other, and end up going their separate ways.

Unlike most porn films, which contain off the wall situations intended solely for the purpose of conjuring up sex, Masseuse is very realistic down to earth drama. The plot itself is flawless. There is actually character development and a sense of realism. This scenario most likely HAS happened to someone somewhere in time, which makes it all the more real. It is believable because the viewer can put themselves in the character's shoes and come away with a deep understanding of the situation.

That is pretty much it. I know you're probably waiting for my usual scene-by-scene breakdown, but I'm going to skip it this time. Hell, I just outlined all of the sexual activity in the paragraph above, and if you want to know the truth, I'm really tired.

Technical Aspects: Once again, it's Vivid so what do you expect? The sets are above average. As I recall, there were only a few settings, the library, the massage parlor, Randy's house, Hyapatia's house, and a beach. Nothing incredibly elaborate, but flawless just the same. The picture and sound quality on this tape sucks, but I'm sure the actual film recorded at standard play on a single tape is a lot better. Someone fell flat on their ass when it came to editing this tape. I don't know who did the edit job, but they deserve to be dragged out into the street and shot. The film had so many strange cuts on it, that at times you can't understand what the characters are saying! I remember one part where Randy is standing talking to Hyapatia from a distance, then in the wink of an eye, he's across the room face to face with her. I also got the impression that a lot of stuff had to be lopped due to time constraints, but thanks to Vivid, we'll never know for sure.

There are several others listed in the ending credits who all have bit parts and cameo appearances throughout the film. Among them are Danielle Rodgers (Randy's wife off camera), Viper, Porsche Lynn, Paul Thomas, Bud Lee, and Alan Bosshardt. Of course, Randy and Hyapatia are the only two who actually get down.

Opinion and Rating: Although I felt that Masseuse was by no means "the best adult film I have ever seen" (to quote one reviewer), it is a very strong film just the same. As I said earlier, it depends solely on personal preference. Rain coaters will probably want to let this one slide. Others will certainly find the plot interesting and the acting top-notch. Personally, I thought it was pretty average. Rent it on a rainy day and I think you'll agree...
Overview
Click on a screenshot below to rewind the video to that location. Click on "Overview" to show or hide this section.
Studio: Vivid Released: 1990 Director: Paul Thomas Country: USA Language: English
Categories: Babe Big Dick Big Tits Blowjob Brunette Cumshot Fetish Full Movie Add
Tags: Oil Massage Big Tits And Asses Massage Sex Bra Teasing Scenario Dirty Talk Real Boobs Black Hair Add
Models: Hypatia Lee Randy Spears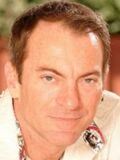 Viper
Danielle Rogers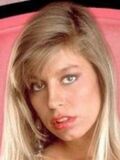 Porsche Lynn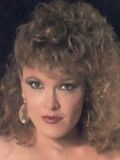 Add