The Devil in Miss Jones 4: The Final Outrage, Uncut Movie (1986)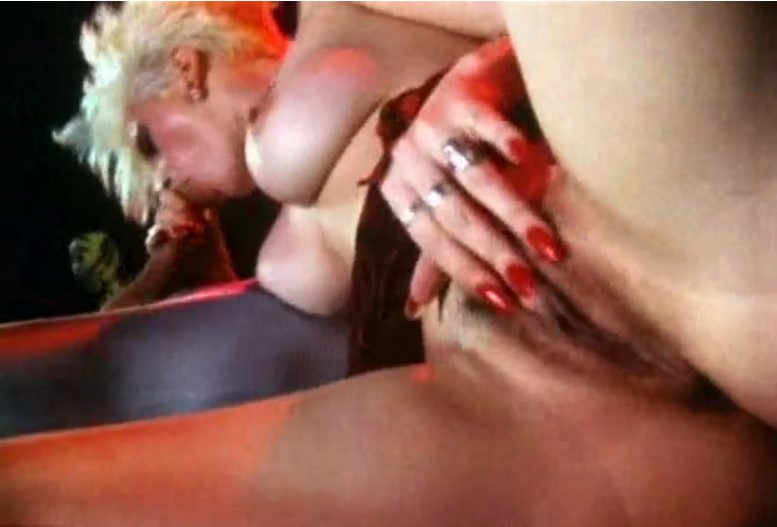 Description: The shocking conclusion of the ultimate erotic odyssey! Justine Jones continues her quest to find the way out of Hell with a little help from her infernal guide, Negro. Their search takes them through the sexual underworld, where every known sexual whim is a reality; then it's down to "The Racist Room" where bigots discover the finer points of race relations. But the clincher comes in the "Taboo Room" where Justine discovers the shocking key to her forbidden past!

Scene Breakdowns
Scene 1. Lois Ayres, Kevin James
Scene 2. Kari Foxx, Troy Tannier
Scene 3. Keli Richards, Maggie Randall, Steve Powers
Scene 4. Erica Boyer, Tamara Longley
Scene 5. Krista Lane, Ron Jeremy
Scene 6. Patti Petite, F.M. Bradley, Robbie Dee
Scene 7. Kristara Barrington, Purple Passion, Marc Wallice
Scene 8. Lois Ayres, Jim Taylor

Review

Directed by the infamous Dark Bros., "The Devil In Miss Jones 3 and 4" were critically-acclaimed classic sequels to the original ground-breaking porno which even renowned radio personality (I hesitate to call him a journalist) Larry King proclaimed as one of his favorite films (I am not making this up!). Despite the dated look of most of the porno stars, and pre-CGI set designs and special effects, these two films still have a daring and surreal look to them. The sex, however, is not as heated as some of the Dark Bros better efforts, like the Traci Lords-edited "New Wave Hookers" which preceded this work. Still, for a look into the influential work of porn's original bad boy directors and for a revisitation to some of the top porno stars of yesteryear (or more appropriately, yesterdecade), this classic release from VCA should be a part of every respectable porn fan's library.

VCA again shows some respect for their customers by releasing two movies on one disc, as they did with Michael Ninn's "Sex": films, and will also do with Edwin Durell's classic "Every Woman Has a Fantasy." This is a bargain deal for the DVD buying public, and has already won an industry award for "Best Classic Release," The contents of this movie, however, are not for the faint-hearted or champions of political correctness. Basically, hard-looking peroxide blonde performer Lois Ayres is led to the depths of hell, where she witnesses and often participates in various sexual encounters characterized by themes like gangbanging, miscegenation, and other "taboo" subjects.

I was less interested in the plot of this movie than I was seeing some of my old-time favorite porn stars like Amber Lynn, Kari Foxx, and Erica Boyer. In truth, their appearances in this two-part epic do not show them at their attractive best, although no one can deny their sexual performances. Kari Foxx, in particular, is so underrepresented on DVD that I am hoping that new porno fans will view her work in this film and demand that more of her movies be released on a disc like "Porn In The USA" and "Star 85" among others (look out for her great scene with Nina Hartley in "Every Woman Has A Fantasy 2").

Amber Lynn, of course, is a living legend and she takes on two guys in this film, including a double penetration that was pretty risque and unusual for that time period, believe it or not. Again, it amazes me that more of Amber's back catalog of videos has not made its way to DVD, so this film is a good introduction to her literal body of work.

Lois Ayres is the star of this movie, and she gives a career performance best, equivalent to her acclaimed work in "Every Woman Has A Fantasy 2." While her looks pale in relative comparison to similar blonde, blue-eyed starlets like Juli Ashton or Stacey Valentine, she also has a very natural appearance without the artificial enhancements of implants or plastic surgery. She is surprisingly convincing as Justine Jones, and manages to carry the narrative of the movie in a way that holds the viewers' interest. While her sex scenes are competent, I cannot honestly say that they are anything special, especially when held to today's Max Hardcore-like standards. Still, if you have ever been a fan of hers, then this is the DVD to get. New porno fans will be somewhat surprised to see today's esteemed directors like Paul Thomas and John Leslie performing in front of the camera instead of behind it. And of course, the presence of a younger Ron Jeremy makes one wish that he would take up directing full time.

There are many scenes spread across this double feature, and certainly, a new viewer will be able to pick out a few favorites among the variety. For me, some of the highlights on this action-packed disc include, a wild straight fuck (but no suck, unfortunately) by the always enthusiastic Careena Collins; an excellent blowjob followed by anal sex with cute and bubbly Jennifer Noxt; and a legendary gangbang on Vanessa Del Rio, which may either mesmerize or repulse you depending on how you feel about her overwhelmingly natural body and devouring attitude. Many porn historians consider her appearance in this movie to be a landmark sex scene; now is the chance for newbies to judge.

Extras on this DVD include a photo gallery and interactive menus; in other words, the standard stuff for porn releases. Since Gregory Dark now works for other video companies, I can understand why he would not be asked to provide a running commentary or retrospective of the film, but it would have been nice if the DVD offered more historical material. The picture quality represents a faithful transfer of the originally dark and washed-out film stock, on par with the look of VCA's "New Wave Hookers."

If your preference leans toward "couples" videos like the Vivid releases, or if you are more interested in post-teen groupies injected with silicone having sex with ex-cons or guys three times their age like Randy West, then this DVD is not for you. Those consumers, however, who are interested in taking time out with the classics of this genre need to look no further than "Devil In Miss Jones 3 & 4."
Overview
Click on a screenshot below to rewind the video to that location. Click on "Overview" to show or hide this section.
Studio: VCA Released: 1986 Director: Gregory Dark Country: USA Language: English
Categories: Interracial Babe Big Tits Blonde Blowjob Cumshot Cunnilingus Full Movie Add
Tags: Short Hair Natural Tits Bra Lesbian 69 Dildo Double Didlo Hairy Pussy AVN awards Scenario Close Up Blowjob Add
Models: Erica Boyer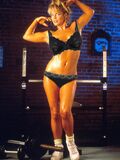 Amber Lynn Lois Aires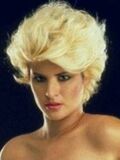 Vanessa Del Rio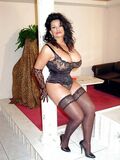 Kelly Richards Keri Fox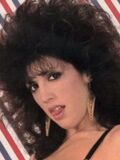 Tom Byron Paul Thomas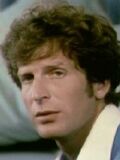 Ron Jeremy Add