Bratgirl, Uncut (1989)
Description: Scene Breakdowns
Scene 1. Hyapatia Lee, Tom Byron
Scene 2. Jacqueline, Debi Diamond, Julianne James, Jeff James, Tom Byron
Scene 3. Hyapatia Lee
Scene 4. Barbara Dare, Julianne James
Scene 5. Jacqueline, Debi Diamond, Tom Byron
Scene 6. Barbara Dare, Hyapatia Lee
Scene 7. Hyapatia Lee, Julianne James

Review:
Holy high heels Bratgirl! Vivid's Brat series has never been known for it's high intellectual capacity. Instead, it works on cute, sexy, and fun. Bratgirl does all three of these things and comes out on top of all of the Brat movies I've seen. Julianne is almost as cute as Alicia Silverstone, sexier than Yvonne Craig, and funnier than Batman & Robin . It's also intentionally funny, as opposed to Batman & Robin . In many ways it reminds me of the original Batman TV series from the bad puns to the sexy and often cheesy costumes to the music.

In this episode of the Brat series, Julianne dreams of becoming a costumed crime-fighter who dons a costume to take on the evil forces of Aunt Peg (Tantalla) and Feline (Hyapatia Lee) and her minions Felix, Kitty Kat, and Puss-Puss (Jeff James, Debi Diamond, and Claire Tyler) with the help of her sometimes able-bodied assistant Mort The Wonder Yuppie (Tom Byron). Feline has the power of pussy which almost no man and many women are powerless against and she isn't afraid to use it. Great groaning garter-belts Bratgirl! Feline plans on cornering the world market on polyester after she forces Morty to pose as the world-renowned fashion designer Giorgio Vermicelli. It's up to the combined might of Bratgirl and The Faerie (Barbara Dare) to rescue Morty and stop Feline and Aunt Peg's dastardly devices without succumbing to the power of pussy. Paul Thomas makes Bratgirl every bit as fun as it can be and uses just the right amount of cheesiness to pull it off.

The sex in Bratgirl is different from what I normally expect from Vivid. For one, the people appear to be enjoying themselves. The sex in Vivid's movies hasn't impressed me too much in a long time and this might have been one of the last movies where everybody appears to be having fun. It also doesn't follow the typical Vivid scheme. Whenever I watch a Vivid movie I can normally expect one anal scene, one lesbian scene, and one threesome. There's no anal sex in Bratgirl and the only scene that's a straight couple is between Tom and Hyapatia after she captures him in a changing room using the power of pussy. No man can resist the power of pussy. Well, maybe a few can. This scene even has a little group feel as they fuck in front of the minions who follow along watching and occasionally stealing a lick or a kiss. It's a great scene and a lot of fun. I'm sure every young boy going through puberty had this very fantasy while watching the Batman TV series.

Hyapatia really stands out in Bratgirl. It's almost more her movie than it is Julianne's. She's in almost every scene. In addition to her sorta-couple scene with Tom, she watches and masturbates while Debi, Claire, and Jeff try to get Julianne and Tom to submit to the power of pussy when Julianne comes to rescue Tom. The scene is hot as it is. Throw Hyapatia in the mix on a catwalk above them masturbating and I'm going to have to take of my Brat-utility belt to loosen my brat-pants! She takes on Barbara solo later while Debi and Claire take care of Tom once again. It's another very hot scene that's a lot of fun and fits the mood of the movie great. Debi and Claire are also really great as the minions. They get a lot more screen time than I would have expected and although I'm not extremely impressed with Claire, she does do a good job. Debi is a little more restrained than she normally is, but I think this is early in her career and Vivid is one of the tamest studios.

One cannot forget Julianne as Bratgirl. It's really kind of amusing, especially if you've seen some of her other Brat movies. She always plays kind of a ditsy whiny housewife and it's amusing to see her play the almost strong super heroine. As with the recent Batman movies, she doesn't get the majority of the screen time, but she still gets her share. Both of screen time and of fucking. She gets one of the only couple scenes, although it is a lesbian couple as she tests The Faerie's allegiances. Barbara was well known for her lesbian scenes, and although this is the first scene of hers that I've seen, I can see it was well deserved. She also takes on Hyapatia in the final battle for polyester. Of course, when these two go to um, battle? it's a sight to behold. It's a great scene to end the movie with and the story scenes explaining how Julianne had an accident and this was all a dream to end things is also fun.

I admit that I'm a comic geek and that might be part of why I enjoyed Bratgirl so much. I'm sure that anybody who enjoys the old Batman TV show will also enjoy it just as much. It's one of the most fun plots that I've seen in a while in a porno. Julianne and Hyapatia also play great off of each other and appear to be having a lot of fun. Even Tom Byron, who never seems to be having a lot of fun at his job appears to be having fun. It's kinda hard to keep a straight face while watching Batgirl, but other things will probably straighten out enough to make up for it.

I would have given Bratgirl another ½ overall, but with some of the cast listed on the cover not appearing in the movie and the short length of the movie, it looks like it might have been edited. Even if this is its original length, it's very sloppy to have people on the cover not listed in the movie. I'm not very impressed with Vivid as a company because of consistent sloppiness like this. A little more attention to some of these details would definitely help out my opinion of Vivid and their products.
Overview
Click on a screenshot below to rewind the video to that location. Click on "Overview" to show or hide this section.
Studio: Vivid Released: 1989 Director: Paul Thomas Country: USA Language: English
Categories: Full Movie Big Ass Big Tits MILF Blonde Brunette Blowjob Stockings Add
Tags: Group Sex Funny Scenario Costume Cosplay Older Woman Curvy Standing Fuck Girl Masturbating Lesbian Kissing Add
Models: Julianne James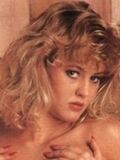 Hyapatia Lee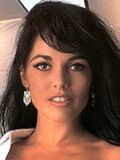 Barbara Dare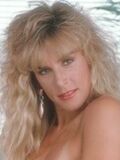 Debi Diamond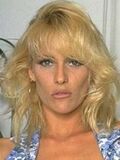 Tantala Ray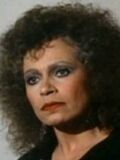 Jacqueline Tom Byron Jeff James Eric Price Jon Dough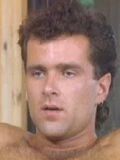 Add