Little Girls Blue 2, Uncut Movie (1983)
Description: Look out! Those "Girls In Blue" are back -- and more playful than ever!! Free from the restraints of the rigid spring semester at Townsend School, the girls embark on a titillating, tantalizing, torrid visit to Camp Townsend, tempting even the most hardened counselors. The girls quickly learn that "early to bed and early to rise" all depends on the counselor's size!

Scenes:
Scene 1. faceless guy, Lori Blue
Scene 2. Carl Lincoln, Kathleen Kristel
Scene 3. Hershel Savage, Lori Blue
Scene 4. Chris Petersen, Eric Edwards
Scene 5. Hershel Savage, Lori Blue
Scene 6. Chris Petersen, Eric Edwards
Scene 7. Barbara Cloud, Kevin James, Kathleen Kristel
Scene 8. Bill Buck, Lori Blue

Released for the summer from the confines of a strict boarding school, a bevy of young finishing school lovelies are transplanted to a summer camp full of randy counselors and shady thickets perfect for brushing up on human anatomy and comparative sexual analysis. The sex is sleazy, free, fast, and loose, and brings back a time when the only people who even thought of using condoms were those whose girls weren't on the pill. Fun and really erotic, this pic have just about everything going for it, including the seldom-seen but fabulous Barbara Klouds, this is far and wide agreed to be some of her best work. A timeless piece of carnal filmmaking.
Overview
Click on a screenshot below to rewind the video to that location. Click on "Overview" to show or hide this section.
Studio: VCX Released: 1983 Director: Joanna Williams Country: USA Language: English
Categories: Blowjob Hairy Cunnilingus Full Movie Riding Small Tits Hardcore Threesome Add
Tags: Fingering Bubble Butt All Natural Sport Teacher Teasing Small Ass Petite Teen Young Tiny Teen Uniform Add
Models: Barbara Klouds Sharron McIntyre Chris Petersen Shirly Duke Carl Lincoln Keven James Bill Buck Hershel Savage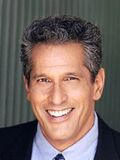 Dusty Dreams Lisa Waller Maggie Sinclair Add