Surrender In Paradise - (1984)
Description: A lovely story of beautiful girls stranded on a desert island and how they succumb to Arthur, an escaped convict. Filmed entirely on location in the South Seas on an island many have called the lushest on the planet. Once again, David I. Frazer and Svetlana have brought to the adult cinema screen more gorgeous, fresh young faces and bodies. The action is hot, heavy, and sweltering. 'Surrender In Paradise' is A Throbbing Adventure.
Scene Breakdowns
Scene 1. Crystal Holland, Diva
Scene 2. Renee Tiffany, Lois Ayres
Scene 3. Diva, Jerry Butler
Scene 4. Ginger Lynn, Jerry Butler
Scene 5. Stacey Donovan, Renee Tiffany, Jerry Butler
Scene 6. Crystal Holland, Jerry Butler
Scene 7. Stacey Donovan, Crystal Holland, Ginger Lynn, Renee Tiffany, Lois Ayres, Jerry Butler
Scene 8. Diva, Jerry Butler

Review:
Surrender in Paradise is a fun tropical romp. The story for the film is thin, very thin. Four models wash ashore on a deserted tropical island after their boat shipwrecked at sea. The next day they find that two of their friends also washed ashore. Soon they find that the island is inhabited by Arthur (Jerry Butler), an escaped convict. The models start trading sexual favors to survive.

That is really all there is to the storyline for the film, however, its simplicity is what makes the story work well for the film. Basically, Surrender in Paradise is a fun tropical island tale. No where do you end up getting overly bogged down in any of the characters. Enough exists to push the film from one tryst to another while managing to keep the viewer entertained for the full film.

The sex scenes are well done. They are visually appealing and the cast does a great job of staying in character. The performers bring good energy to their scenes and look nice. If you don't like Jerry Butler, the only male actor in the film, you don't be a big fan of the sex presented here. Since he is in all the scenes except for the all girl orgy at the beginning. Surrender in Paradise is beautifully shot utilizing lovely tropical locales and some nicely done set design work.

Ultimately, Surrender in Paradise is a fun fluffy adult film with some great looking scenery and a nice looking cast that offers some nice sex. Fans of the genre should check it out. Surrender in Paradise was followed by the sequel The Pink Lagoon.

Review:
Adult film reviews have praised this film as "different from usual" and a good couples film. But it drags through typical survival on island scenes. The girls can't light a log on fire--leaves, twigs, anyplace? It is different sometimes but not in a good way. Jerry Butler is the only guy on the island and he's in the first adult movie I've ever seen where the guy looks flat and soft before jacking off. Sex scenes are too shadowy or far away and the better ones spin by too quickly. The characters are shallow and they stall lines with "king" Arthur while bartering for food. We learn very little memorable about who they might be. The sequel, The Pink Lagoon, was a definite improvement, bringing in Raven, Jay Serling, and Ron Jeremy disguised as a native to wake up the sleepy plot with more conflict.

Review:
A handful of stunning, though inept, young models find themselves castaway and fending for themselves on a deserted, tropical island when their "business" trip with a group of executives leaves their ship in shambles and them washed ashore. Therewith them, as they soon discover, is a studly, escaped convict whose good looks and survival skills are matched only by his boyish nature...and his ever-ready dick. Whether the ladies will make it on their own, find true love (...or lust, as the case may be...), or even find their way home are the questions of the day. Such is the case in "Surrender in Paradise", a very good, 1984 release from Svetlana and VCX. Notable as the first film of the to-be adult legend, Ginger Lynn, whose carnal (and mainstream) career went on to span decades, this flick certainly possesses a good deal of historical value. Indeed, Ms. Lynn has legions of fans culled from her many, many years on the scene and her wide body of work, and each and every one of them will want to see this release. It's where their idol got her start. Beyond this, the film itself is quite good. The sex is fun and erotic, and the plot is engrossing enough to keep the viewer's attention from start to finish and also to frame the action quite well. There are emotional moments that play out, and the acting--while not spectacular--is still fine for its era. Ginger, of course, looks great, as do the rest of the ladies along with her...prominent among which are Ms. Lois Ayres and Stacey Donovan, both popular stars of the time. The flick is shot on film, which is a good thing and also shot on location in Hawaii, which provides for some beautifully authentic settings. As such, for fans of Ms. Lynn, the classics, sex in paradise, and/or features, this one is definitely worth checking out.

In terms of the sex, Scene One brings together Diva and Crystal Holland side-by-side with Lois Ayres and Renee Tiffany, as the ladies are trying to keep warm on the beach during their first night after having been stranded. It's fingers, tongues, and standard girl-girl fare all-around in this fun, little frolic. In Scene Two, the natural--though amply--breasted Diva fantasizes about getting it on with an escaped convict, Jerry Butler, who surprised her while washing her clothes at a waterfall earlier. A sensual, oral and vaginal encounter ensues, all whilst she diddles herself in "reality", and Jerry ultimately titty-fucks her to a sticky pearl necklace. Very nice. Scene Three finds the gorgeous Ginger Lynn sneaking out and making her way to Jerry Butler's campsite, sharing stories with him, taking in some good eats, and ultimately seducing him. The oral and vaginal action that unfolds is well-captured and romantic, with the lighting perfectly setting its lighthearted and loving tone. Jerry pops on her skirt-clad tummy in capping off this fine fuck. In Scene Four, two of the ladies, the alluring blondes, Stacey Donovan and Renee Tiffany, get it on with Jerry after they're caught trying to steal some of his supplies. Both ladies share his cock orally and vaginally in this sexy, little number. Scene Five has the curvy blonde hottie, Crystal Holland, finally coming around and acknowledging both her want...and her need...for Jerry. He, of course, is more than happy to sate her cravings...with his dick...and a steamy, hill-top, oral and vaginal affair follows. Butler cums on the small of her back out of doggy in bringing this raunchy romp to a close. In Scene Six, all of the ladies--save Diva--briefly pleasure their new "king", Jerry, orally as he reposes in his hammock. Scene Seven brings together Mr. Butler and the brunette beauty, Diva, for a final, "real-life" fucking on the beach. Their sandy asses really bang it out (...God bless them...), and this fine-but-quick oral and vaginal romp finishes off with Jerry face-fucking her until he pops in her mouth and on her face. So hot! Such a fitting ending to such an awesome--though simple--film. Kudos to all involved!
Overview
Click on a screenshot below to rewind the video to that location. Click on "Overview" to show or hide this section.
Released: 1984 Director: Svetlana Country: USA Language: English
Categories: Full Movie Big Tits Lesbian Riding Blowjob Add
Tags: Scenario Busty Romantic Wet Massive Boobs Bouncing Boobs Bombshell Beach Cowgirl Booty Add
Models: Ginger Lynn Diva Crystal Holland Lois Ayres Renee Tiffany Stacey Donovan Jerry Butler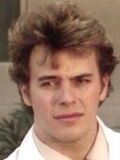 Add