Bobby Sox, Uncut Movie (1996)
Description: Welcome to Anytown. Where nothing happens. And everything happens. Jeremy Dayton's around to promote his latest monster epic at the last picture show. Sure he was once a major star, but these days he's a major loser, staging wild pranks to sell stripped down pictures to small town audiences. He'll even fake a kidnapping to sell a show. But when he grabs Nikki Tyler, he gets a lot more than he ever bargained for--that's for sure. Paul Thomas presents Bobby Sox, a film that AVN called "stunning, imaginative, arresting... a sexual joyride of eccentricity and wit. This must be Vivid's Crown Jewel." Then they said what they haven't said in years. "10." If you only see one film this year, see the one that matters. Bobby Sox. A monster film. About a monster film.

Scene Breakdowns
Scene 1. Nikki Tyler, Steven St. Croix
Scene 2. Chelsea Blue, Jenteal, Jon Dough
Scene 3. Shanna McCullough
Scene 4. Nikki Tyler, Steven St. Croix
Scene 5. Chloe, Steven St. Croix
Scene 6. Kimberly Kummings, Jay Ashley, TT Boy
Scene 7. Nikki Tyler, Bobby Vitale
Scene 8. Chelsea Blue, Jamie Gillis
Scene 9. Chloe, Alex Sanders, Steven St. Croix
Scene 10. Shanna McCullough, Jamie Gillis

Review
"Bobby Sox" is a type of porn film that goes under the category: One of Paul Thomas' worth watching films. I say that since P.T. is one of the most hit-and-miss directors in the business. But when he's good, man is he good. This movie, along with the original "Masseuse" will go down in my head as masterpieces.Sadly, however, this movie has been hacked to pieces by any current VHS or DVD versions of the movie (especially the VHS, but the DVD has some of the choppiest editing I've ever seen). I would probably be the first to buy any full DVD version of the movie (it would have to be without the ridiculous Vivid multi-angle option that claims to be true multiple angles, but really isn't, however), but until then I recommend only seeing the original version of this movie (perhaps seek out someone who has an original copy and can make a dub, since you can't seem to trust Vivid for anything).

The film itself tells of Hollywood actor Jeremy Dayton (Jamie Gillis, in his best performance since "The Opening of Misty Beethoven") coming into a small town to promote his new film, "My Alien, My Love", which is to open for two weeks at the town's sole theatre, owned by Olive (Shanna McCullough), a lonely single woman into bondage. Her daughter Sheri (Nikki Tyler) is having relationship problems with her jealous boyfriend Nick (Steven St. Croix), which escalate even more when Dayton comes into town.

I know at this point you're probably asking yourself, "This is a porn movie?" and the answer is yes, even if it's not the typical porn story. One of the gems of "Bobby Sox" is that the scenarios don't revolve around the sex, but it's the other way around. In fact, the story itself is so involving that if you get a version of this movie with a lot of the sex scenes edited, you won't really feel like you're watching a porn movie at all.

For those viewers more interested in sex than story, there's plenty of that too. We get two scenes with Nikki Tyler and Steven St. Croix, one which is an outdoor blowjob, the other which takes place in a warehouse on a forklift. Jon Dough (who plays Dayton's agent/manager) "auditions" Jenteal and Chelsea Blue; Shanna McCullough masturbates to a bondage magazine; Kimberly Cummings gets it on with cops T.T. Boy and Jay Ashley; Bobby Vitale and Nikki have sex in a movie theatre, while P.K. Snyder jerks off; Chloe has a threeway with Alex Sanders and Steven St. Croix (notice a pattern; and the finale, a BDSM scene between Shanna and Jamie Gillis. According to IAFD, there was also a sex scene between Jamie and Chelsea Blue that's been absent from all versions of this movie I've seen so far.

When it comes to extras, there's not much. Side 1 has Vivid Girl bios, some short AVN footage, and some Vivid promos and trailers. Side 2 has gay porn scenes (why?). The video quality is all right (besides the dreaded multiple angle option whenever it comes up), but the audio is dreadful. At times, I actually had the sound of my TV almost all the way up just to hear the dialogue!

Overall, though, "Bobby Sox" is a great adult movie that just needs to be better presented. Hopefully, one day Vivid will get their act together.
Overview
Click on a screenshot below to rewind the video to that location. Click on "Overview" to show or hide this section.
Studio: Vivid Released: 1996 Director: Paul Thomas Country: USA Language: English
Categories: Redhead Blowjob Riding Blonde Cunnilingus Full Movie Brunette Striptease Add
Tags: Outdoor Sex Natural Tits Condom Hairy Pussy Girl Masturbating Shaved Pussy Big Tits Round Asses Doggystyle Scenario Saggy Tits Add
Models: Chloe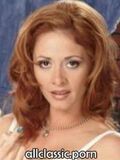 TT Boy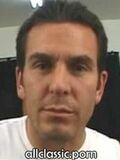 Jamie Gillis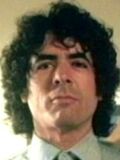 Shanna McCullough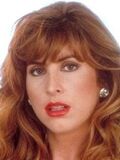 Nikki Tyler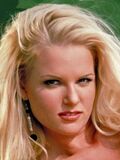 Jenteal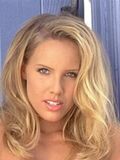 Chelsea Blue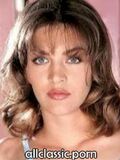 Kimberly Kummings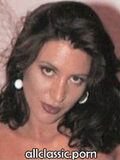 Alex Sanders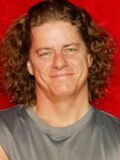 Steven St. Croix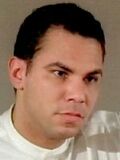 Jon Dough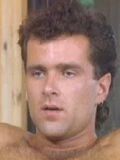 Jay Ashley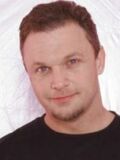 Bobby Vitale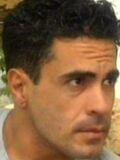 Add