Pink Lagoon / The Pink Lagoon: A Sex Romp in Paradise / Return to Paradise, Full movie (1984)
Description: The cast of 'Surrender in Paradise' is back in this sassy and scintillating sequel. Shot on some of Hawaii's most breathtaking beaches, 'The Pink Lagoon' brings viewers plenty of surf, sand, and sensual sex. The gals from the original return to the secluded island, flush with the good news that shipwrecked convict Jerry Butler has been pardoned. He's happy to hear it - but even happier to again be getting visitors on his lonely atoll. A series of zany plot twists and white-hot sexual encounters keep things at a full boil, as Jerry and the girls find themselves in all sorts of compromising positions. The Pink Lagoon is the perfect vacation destination for fast-paced fun and white-hot erotic action.
Scene Breakdowns
Scene 1. Stacey Donovan, Ginger Lynn, Lois Ayres, Jerry Butler
Scene 2. Raven, Jay Serling
Scene 3. Crystal Breeze, Ron Jeremy
Scene 4. Roxanne Rollan, Jerry Butler
Scene 5. Lois Ayres, Ron Jeremy
Scene 6. Ginger Lynn, Starbuck
Scene 7. Raven, Jerry Butler
Scene 8. Stacey Donovan, Ginger Lynn, Raven, Roxanne Rollan, Lois Ayres, Jerry Butler
Scene 9. Stacey Donovan, Ginger Lynn, Roxanne Rollan, Lois Ayres, Jay Serling

Review:
Having secured an acquittal for their wrongly convicted, island hero friend of the prior film, Jerry Butler, the lovely, once-castaway ladies return to bring their guy back home. Tagging along with them this time, however, is an "adventurer" and photographer, Jay Serling, who's convinced that he's found the way to a lost, Tongan treasure of the past. Of course, this means that the entire group ends up on a hunt for the fortune of yore, which, ultimately brings them into contact with ridiculous, sex-hungry "natives" on another island...who may or may not be all that they seem. Such is the case in "The Pink Lagoon", the sequel to "Surrender in Paradise" and a very good, 1984 release from Collector's Video and the directing duo of Svetlana and David I. Frazer. Featuring an impeccably stunning cast--Ginger "the Legend" Lynn, Stacey "Swatch" Donovan, Raven, and so on--as well as hot and steamy sex, it's virtually a certainty going in that the ladies will be lookers and that the action will be hot...which is all true. Plot-wise, the offerings aren't bad, either. At first, with the whole "treasure" and "natives" motif, it looks like this one is going to "jump the shark"...quickly...but everything actually does all come together in a way that makes sense, that isn't ludicrous, and that's fairly satisfying by the end. Indeed, it all does work out. So...recommendation-wise...it's safe to say that fans of Ginger, Stacey, Raven, or any of the other ladies, as well as fans of on-location, exotic porn and/or fans of the directors will want to take a look at this one. It's worth a pick-up, if for no other reason than the beauty of its female cast.

In terms of the sex, Scene One brings together three beautiful blondes, Ginger Lynn, Lois Ayres, and Stacey Donovan, and Jerry Butler in the jungle for a sexy, celebratory, reunion romp (vaginal--all three, oral--all three, girl-girl; the load on two of the ladies' backsides, including Ginger's). In Scene Two, the delectable, aptly-named Raven congratulates her easily-distracted, treasure-hunting buddy, Jay Serling, by giving him a BJ and a quickie fuck after he's found an "ancient artifact" (oral, vaginal; pop on her backside). Scene Three finds a "native", Ron Jeremy, claiming his prize, the be-wigged beauty, Crystal Breeze, after hunting her down (oral, vaginal; he spurts on her backside), while Jerry Butler slides Roxanne Rollan's red workout shorts down and gives her the ole in-n-out from behind as they watch (Scene Four; vaginal, oral on her; cum-shot on her thigh). In Scene Five, Lois allows the "savage" (...in more ways than one...) Ron Jeremy to have her (BJ to a load on her tits and tummy), whilst Ginger does the same for her "native", Starbuck (Scene Six; oral, vaginal, partly softcore). Both of the prior sequences take place after the ladies have been captured. In Scene Seven, Jerry consoles Raven's hurt feelings with a steamy sexing in a rocky cavern out in the jungle (oral, vaginal; pop on her tummy). Scene Eight offers up all five of the women lining up and masturbating, as Jerry moves from one to the next, eating them out. They take turns returning the favor orally, and he fucks all of them (cum-shot on Ayres' tummy). In Scene Nine, Ginger gets it on with the "adventurer", Jay, upon the beach, with the help of her friends, save Raven (oral, vaginal). So hot!
Overview
Click on a screenshot below to rewind the video to that location. Click on "Overview" to show or hide this section.
Studio: Collector's Video Released: 1984 Director: David I. Frazer Country: USA Language: English
Categories: Full Movie Skinny Hardcore Orgy Cumshot Brunette Blonde Lingerie Add
Tags: Scenario Tan Lines Beach Outdoor Sex Standing Fuck Doggystyle Huge Cumshot Muscle Big White Cock Black Hair Add
Models: Ginger Lynn Crystal Breeze Raven Jay Serling Jerry Butler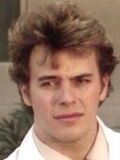 Jon Martin Ron Jeremy Starbuck Roxanne Rollan Lois Ayres Stacy Donovan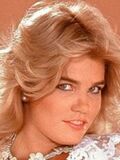 Add