Resurrection of Eve (1973)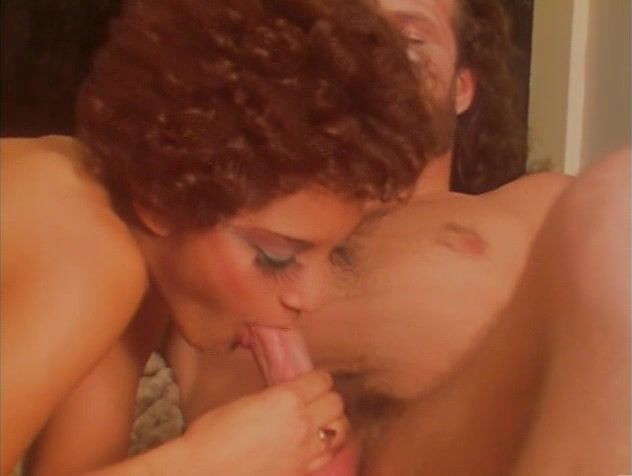 Description:
Marilyn Chambers' second adult classic, produced by the legendary Mitchell Bros. Eve is a rejected "Plain Jane" who is seriously injured in an auto accident. After extensive plastic surgery, she emerges as a sexy beauty. Now Eve can use her newfound wanton beauty to get what she wants and give everyone else what they deserve. Strong on storyline, Ms. Chambers gets to speak (she was silent in "Behind the Green Door") and proves herself a capable actress as well as smoldering sexual performer.

Scene Breakdowns
Scene 1. Ariana, Misty Rain, Victoria Paris
Scene 2. Alex Jordan, Lia Baren, Melanie Moore, Tiffany Mynx
Scene 3. Bionca, Lacy Rose, Rebecca Bardoux
Scene 4. Misty Rain, Nikki Shane, Tianna
Scene 5. Madison
Reviews:
If
Behind The Green Door
was groundbreaking then "Resurrection of Eve" can best be characterized as pioneering. After the success of Behind the Green Door, audiences waited in anticipation to see what the Mitchell Brothers would do next. The result was "Resurrection of Eve". It's a story about a woman whose early life experiences leave her emotionally and sexually repressed. After a car accident nearly takes her life, Eve emerges as a different person both physically and psychologically and eventually comes to realize her true desires and develop her own self-worth. Classically trained actor Matthew Armon plays Frank Paradise, the lecherous husband who introduces Eve to the swinging lifestyle and is unwittingly the catalyst for Eve's resurrection.
The character of Eve is played by three different actresses: Nancy Weich (as a young girl), Mimi Morgan (pre-accident) and Marilyn Chambers (post-accident). Marilyn Chambers' performance stands today as one of the top performances in an adult film. Show Magazine said ". . . she has the feminine luminescence of a Marilyn Monroe and the wit and presence of a Katherine Hepburn. " Besides stellar performances from its cast, "Resurrection of Eve" also features several musical numbers; most notably a very early performance from the band The Tubes who appear as Jesus Bongo and the Millionaires. Resurrection of Eve was pioneering for its attention to the actor's dramatic performances, Jon Fontana's expert cinematography and an intelligent screenplay from Artie Mitchell.
The Mitchell Brother's take an honest approach towards the sexual lifestyle of swingers in the 70s and they also took some unnecessary risks touching on taboo subjects of the time like interracial sex and a timeless taboo. Resurrection of Eve was very ambitious in its attempt at plot and character development and has no equal in the genre. It proved that the Mitchell Brothers initial success was not based solely on luck and it defined their vision for making sophisticated, thought provoking films about sex and sexuality.
"Resurrection of Eve", the Mitchell Brothers follow up to "Behind the Green Door" is a different kind of adult film on many levels. First of all, the character development and ambition of this project is unprecedented for the genre. Secondly, it is an adult film in which the sex itself is actually shadowed by the storyline. With that being said, I wouldn't recommend the movie for somebody just looking to get a quick fix.The story follows a woman named Eve (played at different points in her life by Nancy Welch, Marilyn Chambers, and Mimi Morgan). She meets a smooth DJ named Frank Paradise (Matthew Arnon) whom she falls in love with and eventually marries. A soft spot for Frank, however, is Eve's friendship with black boxer Johnnie Keyes (playing himself). He gets insanely jealous, despite absolutely nothing going on. This eventually leads to a breakup, which leads to Eve (Mimi Morgan)getting into a disfiguring accident. After the accident, she is Marilyn Chambers.
The movie is very involving and we could actually believe these are real people. There are some great shots of the 70's hippie era in San Francisco, especially during a segment taking place at a theatre called the Nickelodeon. There we see various performers (this was supposedly filmed at the Mitchell Brothers O'Farrell Theatre and all performers were real acts that the brothers had), the highlight being a young singer yelling, "Pussy! Pussy!" and then detaching a Colonel Sanders mask from his guitar onto his face.
Marilyn Chambers gives a great performance here, following her silent role in "Behind the Green Door" and shows that she could really act. She looks beautiful, but for the most part, the sex acts are uninvolving. The fact that there originally was no sex and all of the hardcore scenes were additionally added might account for that.
One element that is really incredible in this movie, as with other Mitchell Brothers productions, is the music. It's not the lame, whoo-wa music most porn viewers are used to. Instead it's music carefully composed to fit with the mood of the film. Especially beautiful is the opening and ending theme, "Purple Skies and Butterflies".
The movie looks and sound great for its age. As with other Mitchell Brothers DVD's, there are the invaluable movie trailers for this film, "Behind the Green Door", "Autobiography of a Flea", "Inside Marilyn Chambers", and "The Grafenberg Spot". I have seen this movie for sale for around $40 at stores and lower through Internet retails, and is well worth the money. A perfect companion piece with "Behind the Green Door" or even "The Grafenberg Spot".
Overview
Click on a screenshot below to rewind the video to that location. Click on "Overview" to show or hide this section.
Studio: Mitchell Brothers Released: 1973 Director: Artie Mitchell Country: USA Language: English
Categories: Babe Blowjob Cunnilingus Full Movie Hairy Lingerie Petite Stockings Add
Tags: AVN awards Scenario Older Man Nurse Cum In Pussy Married Big Lips Bouncing Boobs Fishnet Nylon Wife Add
Models: Diane Miller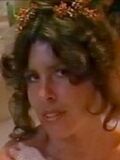 Kandi Johnson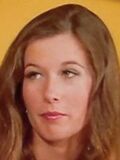 Marilyn Chambers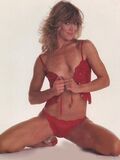 Mimi Morgan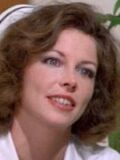 Nancy Weich Buck Lacey Dale Meador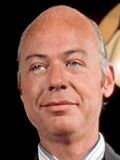 Hershel Savage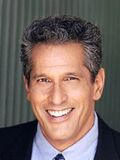 Jon Martin Johnnie Keyes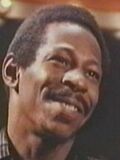 Mike Ellinger Matthew Armon Tyler Reynolds Zachary Strong Add