Wild Goose Chase, Full (1991)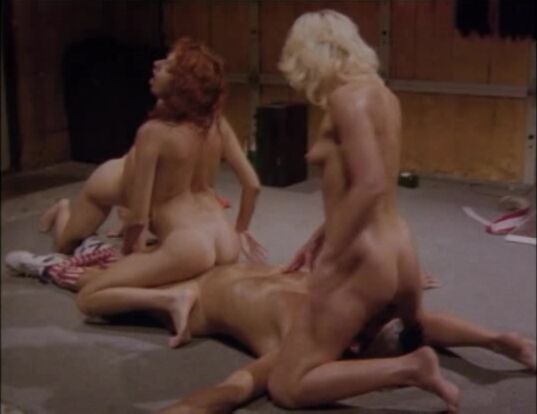 Description: Deep in the valley of the mounds of high firm flesh the gooser makes his home. Beware young girls or he will make yours his. Nine beautiful young girls expose their valleys to the prying camera of John Stagliano. He reveals their charms like only he can. This time his medium is 35mm film treating you to the lush depth and beauty that only film provides. In the tradition of the 35mm sex films of the past this is high-budget porn, a well-crafted hardcore feature. It delivers the weird sex twists and perversion that Stagliano loves so much.
Sal (Joey Silvera) is a private detective who is hired to find a missing girl. His search takes him to the hardcore hills of Malibu, to the bizzare sex shops of Hollywood, and beneath the big bottoms of bikinied female wrestlers. There he finds clues to not only the missing girl, but also his means for self-fulfillment. His journey is long and hard and ultimately a WILD GOOSE CHASE!!!

Scene Breakdowns
Scene 1. Julianne James, John Stagliano
Scene 2. Angela Summers, Joey Silvera
Scene 3. Patricia Kennedy, John Stagliano
Scene 4. Champagne, K.C. Williams, Patricia Kennedy, Randy West
Scene 5. Carolyn Monroe, Cole Stevens
Scene 6. Tamara Lee, Joey Silvera, John Stagliano
Scene 7. Jeanna Fine, Sean Michaels, TT Boy
Scene 8. Christy Keith, Joey Silvera
Scene 9. Julianne James, Joey Silvera

Review:
Wild Goose Chase stars one of my favorite blondes, Julianne James.  With nice, natural tits and a big, round ass, she was great playing the ditsy blonde role without being too irritating.  The star-studded cast also includes 90's icons including Jeanna Fine (pre-boob job), K.C. Williams, Angela Summers, Patricia Kennedy, Candice Heart, Tamara Lee, Randy West, Sean Michaels, T.T. Boy, John Stagliano, and Joey Silvera--who plays private detective Sal Calipigi.

Calipigi is on the quest to find a missing girl, Julie (Julianne James), who disappeared from a Hollywood junk shop.  He follows leads that take him to his old secretary, to a bikini wrestling video set, and then to the home of the junk shop's owner, played by none other than John Stagliano.  Buttman shows that his obsession with big butts was already well established in the early 90's, not only through the abundance of bending-over shots, but with the character he plays, saying, "Sal, this girl has an incredible, big, round ass. If she were to come into my store, I'm sure I would notice."  Now, imagine that line delivered by a much younger Stagliano who looks and sounds an awful lot like David Duchovny (c'mon, just picture Fox Mulder saying that line, deadpan!).

While it's not a "ha ha" comedy, there's quite a bit of other subtle humor, such as Sal affection toward dirty magazines, Randy West as a mohawked wrestler/porno director, and the Goose prop, which like the Penguin in the Wallace and Gromit short, "The Wrong Trousers," plays a key role.  There are also cameos by the late, great director Bruce Seven and Buttman's one-time partner Patrick Collins.  Finally, the wrestling theme mimics some of Stagliano's own past as he used to produce female wrestling videos and did some oil wrestling himself (facts revealed in the excellent, 35-minute video commentary bonus feature on the DVD).

Besides the clever story (for a porno) and the low-key gags, what makes Wild Goose Chase a classic is the top-notch sex.  From the point-of-view "goosing" of the girls, to the variety of non-facial cumshots, to Jeanna Fine's talent for dirty talk, to the 3-on-1 champagne-soaked treat for Randy West, to Angela Summers trying to deep throat a raise out of her boss, this film rises well above most of the shot-on-video crap that dominated that time.  Above all, the realistic orgasms and frenzied intensity make you forget that you're watching professionals going at it.

Of the 8 scenes, there isn't a single one that I can't find something to like.  Granted, it's somewhat dated in style (lots of big hair, slightly furry muffs, and pretty vanilla sex--no anal except for some fingering).  But the 2 hours and 16 minutes go by really quickly and even the most jaded viewers can appreciate the natural beauty of the cast and the slightly perverted nature of the characters.  Another thing that I really dig is Joey's love for titfucking and his pops on Tamara Lee and Julianne James' nipples.  And I can go on and on...

The industry owes a lot to Buttman for creating probably the most popular genre in porn, gonzo.  But after seeing Wild Goose Chase, it's pretty clear that John Stagliano could have easily gone the traditional feature porn route and done quite well.  I don't know that Buttman had any idea that more than a decade after he decided to dabble in film, Wild Goose Chase would be considered one of the best adult films of the period...or that he would return to film one of the most acclaimed adult movies of all time in The Fashionistas.  I highly recommend you take a trip back to 1990 and pick up a copy of Wild Goose Chase.
Overview
Click on a screenshot below to rewind the video to that location. Click on "Overview" to show or hide this section.
Studio: Evil Angel Released: 1991 Director: John Stagliano Country: Usa Language: English
Categories: Full Movie Handjob Babe Big Ass Big Dick Blonde Blowjob Cunnilingus Add
Tags: AVN awards Creampie Scenario Classic Bikini Heels Panties Fingering Fishnet Stockings Skirt Add
Models: Angela Summers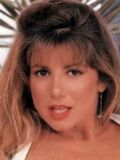 Carolyn Monroe Champagne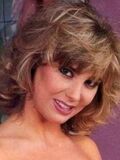 Christy Keith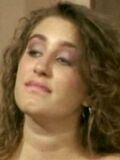 Jeanna Fine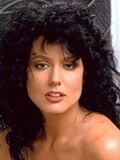 Julianne James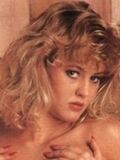 K.C. Williams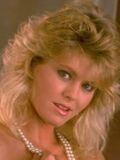 Patricia Kennedy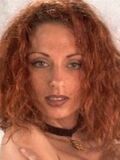 Tamara Lee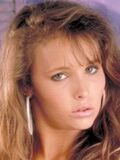 Cole Stevens Joey Silvera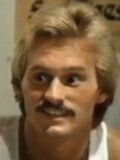 John Stagliano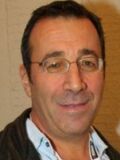 Randy West Sean Michaels TT Boy Add