Firestorm, Full movie (1984)
Description: Down on his luck author Kenny Cushing (Eric Edwards) finds himself hired by ludicrously wealthy Magda Balcourt (Kay Parker) to ghost-write her autobiography. Along with husband Lee (John Leslie), she's apparently 'rolling in oil' though their involvement in shady dealings with powerful people will cost them dearly before the films over. Installed in the Balcourt mansion by Magda, who has plans other than dictating her life story and refuses to take no for an answer, Kenny sneaks out in the middle of the night for drinks at a bar where his former girlfriend Liza (Tina Marie) works as an exotic dancer. Their relationship ended abruptly when Ken caught her cheating in the awesome award-winning 'red scene'. The passion's quickly rekindled though, with Liza seeking to add some spice to their already incendiary lovemaking by forcing Kenny to phone the Balcourt residence, only to find himself unwittingly talking dirty to the family's blind daughter Claire (Joanna Storm). A flashback informs us that Claire's blindness occurred as a result of catching her mother seducing her boyfriend on her sweet sixteen birthday! The unassuming catalyst who propels the plot to its inevitable conclusion turns out to be Lee's secretary and mistress Barbara (Rikki Harte), a bungling burglar attempting to make off with her employer's secret ledger detailing all of his financial wrongdoings.
Scene Breakdowns:
Scene 1. Sharon Mitchell, Eric Edwards
Scene 2. Sharon Kane, Tina Marie, George Payne, Michael Bruce
Scene 3. Eric Edwards
Scene 4. Joanna Storm
Scene 5. Kay Parker, Sean Elliot
Scene 6. Rikki Harte, John Leslie
Scene 7. Tina Marie, Eric Edwards
Scene 8. Joanna Storm, Tina Marie
Scene 9. Joanna Storm, Eric Edwards
Scene 10. Kay Parker, Eric Edwards

Review:
Hired to ghost-write a book by a wealthy socialite (Kay Parker), Eric Edwards encounters--and takes advantage of--a world in which just about everyone is corrupt. From Parker's and her husband's (John Leslie's) cheating ways to an au pair with sticky fingers (Rikki Harte) to Edwards' quasi-girlfriend/stripper (Tina Marie), everybody seems to have an angle. The only innocent one? Parker's and Leslie's blind daughter (Joanna Storm)...who's naively looking for love. So goes Firestorm, an exceptional 1984 release from director Cecil Howard and Command Video. Beautifully remastered and offered for streaming on Hotmovies.com, this fine film is a visual stunner that delivers on the acting, the storyline, and the sex in spades.

In term of highlights, the sex is generally stellar, though a handful of scenes truly standout. Among them is Rikki Harte's steamy, beachside fuck with John Leslie, while Harte's charge and Leslie's daughter, Joanna Storm, frolics in the water just yards away. Catching the blonde beauty, Rikki Harte, in full-on action is a relative rarity, no doubt, and this sequence is smokin'. Also scorching is Edwards' backroom romp with Tina Marie at a family party. Jealousy-fueled and fiery, this one is a thing of beauty. Finally, Edwards' de-virginizing of the angelic Storm and her blonde bush at her parents' mansion is both elegant and erotic. Poor (and lucky) girl...

Needless to say, given the cast, the director, and the modern remaster, this fine film from days of yore is certainly worthy of a watch. It is engaging, sexy, fun, and features an intricately woven plot. Hands down and dicks up, it's a winner!
Overview
Click on a screenshot below to rewind the video to that location. Click on "Overview" to show or hide this section.
Studio: Command Video Released: 1984 Director: Cecil Howard Country: Usa Language: English
Categories: Big Ass Big Dick Big Tits Blowjob Cumshot Full Movie Hairy Handjob Add
Tags: Upskirt Stripper Cum On Body Dicked Down Tan Lines Moaning Scenario AVN awards Nylon Titty Fuck Add
Models: Tina Marie Kay Parker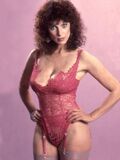 Sharon Mitchell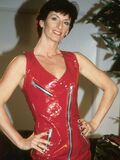 Sharon Kane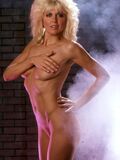 Rikki Harte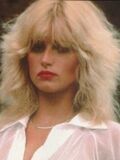 Joanna Storm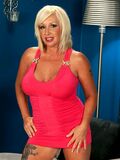 Eric Edwards John Leslie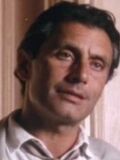 Add