Fresh Meat: A Ghost Story, Full movie (1995)
Description: …a ghost story
ANAL SEX and LATEX cum together in this satirical ghost story. Who is the Butcher? -and what does he have to do with Julia (Krysti Lynn), Karen (Eva Flowers), Melissa (Kirsty Waay) and the other beautiful women that are considered FRESH MEAT! 
Scene Breakdowns
Scene 1. Eva Flowers, Tom Byron
Scene 2. Krysti Lynn
Scene 3. Kirsty Waay, Jon Dough
Scene 4. Felecia, Jenteal
Scene 5. Jenteal, Kevin Patrick
Scene 6. Eva Flowers, Ron Jeremy
Scene 7. Krysti Lynn, Julian St. Jox, Mr. Marcus
Scene 8. Annabelle Dayne, Joey Silvera
Scene 9. Krysti Lynn, Marc Wallice, Rick Masters, Tom Chapman, Tony Tedeschi
Review:
John Leslie, an accomplished adult actor who notched up close to three decades of service in the X-rated business, inevitably turned to directing and this is one of his very best -- and one of the industry's hottest releases.

"FRESH MEAT...A Ghost Story" works off a slim but workable premise that allows Leslie to deliver a plethora of volcanic couplings, triplings and group scenes that are tied together by veteran actor Joey Silvera's hallucinations and fantasies.

When Leslie was acting, he was the industry's most solid performer -- an X-rated star with the skills of a legit, non-adult actor. He was also a reliable woodsman who appeared in such Golden Age classics as the TALK DIRTY TO ME series with co-star and longtime MIA performer Richard Pacheo.

Leslie clearly learned a lot working with the likes of TALK DIRTY director Anthony Spinelli and has benefited greatly from his association with director John Stagliano. But what makes Leslie's material so hot is what makes Stagliano's work so hot: Sincerity. These guys love women. Women's bodies ignite their imaginations. Their creative impulses are directly linked to their sex drives. From that connection springs hot, raw, real pornography.

Leslie uses his camera like an extra appendage in every scene and employs some refreshingly wide coverage to give us a thorough sense of a scene's geography. Combine that with his nose for hot talent and an unintrusive but sharp directing style, and what you get is rare X-rated excellence.

The hardcore is as hard as you can get (legally, and excluding more abusive anti-sex porn and recent Brazilian "rape" epics) and the sexual variety is nicely balanced. There isn't much of the typical music you usually associate with bad porn because Leslie likes us to hear the moaning and groaning of his performers.

Everyone in FRESH MEAT gives 100% and gets 100% back.

Krysti Lynn's gangbang in a sports car is a voyeur's door prize, as is a sizzling sequence with super-charged Kirsty Waay.

A blend of gonzo, Greg Dark-inspired surrealism (by way of Rinse Dream) and John Leslie "attitude".

FRESH MEAT gives pornography a good name.
Overview
Click on a screenshot below to rewind the video to that location. Click on "Overview" to show or hide this section.
Studio: Evil Angel Released: 1995 Director: John Leslie Country: Usa Language: English
Categories: Handjob Blowjob Riding Big Dick Brunette Anal MILF Cumshot Add
Tags: Young Pussy Fucking Perfect Butt Real Boobs Girl Masturbating Hairy Pussy Leather Observe Restaurant Ponytail Add
Models: Krysti Lynn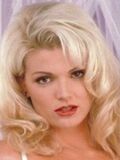 Felecia Jamie Gillis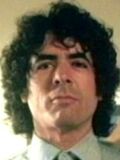 Jenteal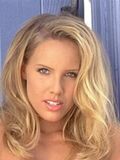 Kirsty Waay Annabell Dayne Cosmo Eva Flowers Kevin Patrick Tom Byron Ron Jeremy Joey Silvera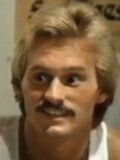 Marc Wallice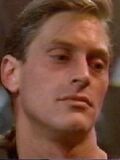 Tony Tedeschi Jon Dough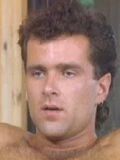 Mr. Marcus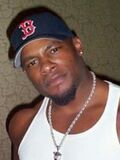 Rick Masters Tom Chapman Steve Austin Damien Michaels Add