3 A.M. / 3 AM Time of Sexuality, Uncut (1975)
Description: One of the most highly praised erotic films of all time, Robert McCollum's '3 A.M.' is truly a landmark in the adult motion picture industry. With a remarkable story, brilliantly enacted by some of Hollywood's finest young actors, '3 A.M.' achieves new heights in sexual depiction. '3 A.M.' was made with one basic intention - to turn you on - and turn you it will!! Each erotic scene slowly builds to a pulsating climax, involving the viewer in the most intimate feelings of those on the screen.
Scene Breakdowns
Scene 1. Rhonda Gellard, Frank Mauro
Scene 2. Georgina Spelvin, Frank Mauro
Scene 3. Georgina Spelvin, Judith Hamilton
Scene 4. Rhonda Gellard, Robert Rose
Scene 5. Sharon Thorpe
Scene 6. Sharon Thorpe, Charles Hooper
Scene 7. Clair Dia, Georgina Spelvin
Scene 8. Clair Dia, Charles Hooper
Review:
3 a.m. starts out like an adult soap opera. Kate (Georgina Spelvin) is living with her sister, Elaine's (Rhonda Gallard) family. She's helped raise her niece Stacey (Claire Dia) and nephew Ronnie (Charles Hooper), and had been having an affair with her brother-in-law Mark (Frank Mauro)for fifteen years. She doesn't want to hurt her sister but feels an emptiness that can only be filled by Mark. When Elaine kicks Mark out she thinks she has it made, but accidently kills him in an argument when she finds out Mark plans on leaving them all behind to go off and find himself. From then on, 3 a.m. follows all of them as they try to deal with Mark's death.

As with almost all classic porn, the sex is intertwined with the story. You don't always have a noticeable spot where you know people are going to start having sex. You also don't always know who's going to end up having sex. Just because two half-naked people meet in a shower doesn't mean they're going to have sex. 3 a.m. doesn't follow this as closely as some other classics, such as The Senator's Daughter, but still follows it to a point. You also don't have the mandatory pop shot. That's right facial frowners, you don't have to worry about seeing a gal worry if she'll ever see again. The cast is also much older than in today's porn. Well, at least the women are older, with some of them looking like they might really have teenage kids. The guys have stayed the same age from then to now.

Georgina Spelvin has several scenes throughout the feature. The first major scene is a flashback to fucking Frank Mauro. There isn't any real foreplay and there isn't a pop shot. Afterwards she masturbates a little and is later visited by a strange woman (Judith Hamilton) as she takes a shower. There aren't any toys used, but their fingers go everywhere. Later, she works over her Claire Dia after putting her to bed. Once again, it's a very short scene that basically consists of Georgina fingering and licking Claire's pussy.

Rhonda Gallard also gets a few short scenes. She starts out with Frank Mauro in the opening scene and then bangs Rob Rose, the guy who buys his boat after he dies. Neither scene amounts to much.

Vicki (Sharon Thorpe), the neighbor and perhaps the best-looking woman in the feature, notices Charles Hooper watching her from outside and puts on a show for him. It's a short masturbation scene but manages to build a little heat as it goes. Later, Charles builds up enough nerve to go up to her house, and they end up gettin' it on. This was by far the best scene in the movie. It actually built heat and had both foreplay and intercourse, including a pop. It's still a short scene, but it manages to work well in its time.

Charles Hooper and Claire Dia also get together after each has their own experiences with Georgina and Sharon. There's both foreplay and intercourse once again as well as a little nut butter on the sister's stomach.

Although 3 a.m. claims to be made to turn you on, I can't say it worked that well for me. Most of the scenes are extremely short, and there's a lot of space between them. The plot, which revolves around a family dealing with the death of the father, isn't sexy either, although it is very well-acted and fairly well-written. I'm thankful I didn't watch this at 3 a.m. because if I did, it would have probably put me to sleep before I got to a decent sex scene. On the plus side, it ends with real credits, so you know who's who.
Overview
Click on a screenshot below to rewind the video to that location. Click on "Overview" to show or hide this section.
Studio: Metro Released: 1975 Director: Robert McCallum Country: USA Language: English
Categories: Riding Hairy MILF Brunette Full Movie Blowjob Small Tits Lesbian Add
Tags: Bouncing Boobs Classic Real Orgasm Beginners Married Moaning Reverse Cowgirl Tender Couple Fingering Add
Models: Charles Hooper Clair Dia Frank Mauro Georgina Spelvin
Judith Hamilton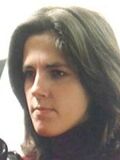 Rhonda Gallard Robert Rose Sharon Thorpe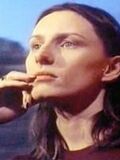 Add