Die Sussen Mit Den Kleinen Muschis, Full movie (1980)
Description: Kleptomaniac Klaus Fuhrmann (Herbert Warnke) has finally been caught by the police and he confesses his sins to an inspector. These mostly consist of nicking stuff from people he has sex with. He used to get away with his little thefts, but raiding the purses of all participants of an orgy (these included Heidi) was one misdemeanor too many. Amongst his earlier victims was a recently bereaved widow (Rauthe) who was taken by Klaus's likeness to her late husband, and for good measure, Klaus did her maid as well. Another of his victims is blonde Moni who has fallen for Klaus, forgives him, and finally picks him up from the police station.
These lovely ladies are cock starved and ready to suck! When it cums to good ol' vintage hardcore porn, nobody does it like the Germans. Watch some of the hottest three-way cock sucking, pussy licking action you'll ever see in a hot vintage classic!
Overview
Click on a screenshot below to rewind the video to that location. Click on "Overview" to show or hide this section.
Studio: Herzog Released: 1980 Director: Wolfgang Jarschke Country: Germany Language: German
Categories: Blonde Full Movie Blowjob European Skinny Riding Threesome Orgy Add
Tags: Pool Sport 69 Position Short Hair Maid Very Hairy Pussy All Natural Medium Boobs Add
Models: Kim Alpha Nina Berg Britt Palmer Gabi Muller Ralf Becker Margit Rauthe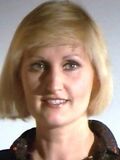 Add