Color Climax - Bestsellers 249 - (1973)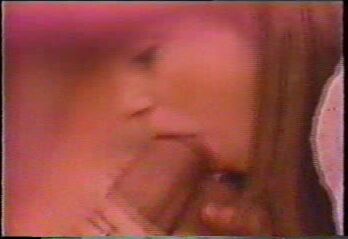 Description: LESBIAN LUST MAKE
Karen gives a party for five lesbian friends and has a big surprise for them – fully automatic fuck machine, with exchangeable giant dicks and spontaneous lubrication.
DILDO DARLINGS
Georgina has simply fantastic big boobs, which make her girlfriend Logo, very horny. The show starts with a sensual massage, and continues with the use of a big dildo…
LESBIAN LUST
In this exciting lesbian show you will first see a sophisticated pussy grinding, then the hard use of a red dildo. Kate and Diane experience a passionate orgasm…
SWEET THAI PUSSIES
A Danish girl in Bangkok joins three beguiling Siamese pussies. They teach her a few lesbian tricks she has never experienced before. For instance the banana in a tight pussy is a great scene…
ORIENTAL LESBIANS
Three exotic Thai girls pamper themselves for a change, instead of the sex tourists. They shine, creating a sex fantasy which is almost magic. Wonderful; their joy will give pleasure to you.
LESBIAN LOVE TIME
Sensual licking of labia and bum holes form the prelude for this exciting lesbian film. But the big work-out comes from a big fat dildo…
LESBIAN LOVE NEST
Bonnie, Clara and Jean have nothing to do with men, but they still have the need for something hard. Therefore a shiny black dildo is the center of attention…
SHAVE HER CUNT
Here's eye-candy, not just for barbers! These lesbian ladies love to shave their own wet pubes, then relax and do whatever their hearts desire.
Overview
Click on a screenshot below to rewind the video to that location. Click on "Overview" to show or hide this section.