Randy The Electric Lady, Uncut (1980)
Description: Randy - The Electric Lady is a highly enjoyable sci-fi comedy with the requisite evil doctor who is out to rule the world, this time through 'orgasmine' a substance secreted by Desiree Cousteau upon climax.
Scene Breakdowns
Scene 2. Beth Stein, John Sleuther
Scene 3. Desiree Cousteau, Richard Pacheco
Scene 4. Lori Blue, John Leonard
Scene 5. Juliet Anderson, Cyrus James
Scene 6. Desiree Cousteau, faceless guy
Scene 7. Desiree Cousteau
Scene 8. Brenda Stewart, Zachary Strong
Scene 9. Monica Sands, Roger Frazer
Scene 10. Desiree Cousteau
Scene 11. Jesie St. James
Scene 12. Claire Lucerne
Scene 13. Arcadia Lake, Eric Edwards
Scene 14. Tyler Reynolds
Scene 15. Johnnie Keyes
Scene 16. Desiree West
Scene 17. Desiree Cousteau, Roger Frazer
Scene 18. Desiree Cousteau, Monica Sands, Roger Frazer
Scene 19. Desiree Cousteau
Scene 20. Juliet Anderson, Cyrus James
Review:
The name of this film is RANDY, with THE ELECTRIC LADY added later probably for unneeded pizzazz. RANDY is a delightful sci-fi comedy that was made in 1978, two years earlier than its release date. The film is carefully crafted nonsense and makes full use of Desiree Cousteau's sexual and acting abilities. She is truly enthusiastic and uninhibited in the role of Randy, a free spirit experiencing problems with orgasm. She turns to a research centre headed by Doctors Tully and Harrison, played by Monica and Roger. Under their testing, Randy learns that she produces a substance called 'orgasmine' when she climaxes, and in no time at all she short circuits all of the lab equipment.

The head of the institute, the evil Dr. Pandreck (played by Juliet Anderson to the hilt) realizes that control of orgasmine will rule the world. People involved with it experience complete and utter passion and can easily be controlled. After the good doctors spirit Randy to a country hideout, she is kidnapped by the wicked henchpersons of Pandreck and forced to produce the substance for them. From that point on, the film becomes pure sexual farce.

RANDY is brilliantly put together. It is witty, charming and sexually hot, one of the few films I would classify as totally professional. The best scene of the film is at the country estate, where Monica's jealousy melts and she, Desiree and Roger find themselves in a sensuous three-way by the fireplace. Monica has not appeared in another film, to the best of my knowledge, and she is something to behold. Desiree is the ideal perfect love toy, and she is not a sex object here, because of the plot. Watch enough dreck, you're bound to find some jewels. This is one of the rarest.
Overview
Click on a screenshot below to rewind the video to that location. Click on "Overview" to show or hide this section.
Studio: Fast Forward Films Released: 1980 Director: Phillip Schuman Country: USA Language: English
Categories: Full Movie Teen Brunette Riding Big Tits Babe Redhead Interracial Add
Tags: Close Up Blowjob Slim Busty Scenario VHS Tan Lines Toilet Bathroom Curly Hair Long Hair Add
Models: Desiree Cousteau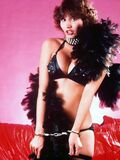 Juliet Anderson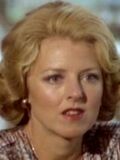 Justin Case Gina D'Amato Roger Frazer Mary Sue Hoffer Cyrus James Arcadia Lake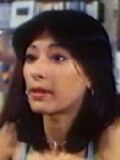 Richard Pacheco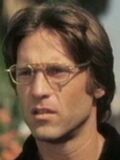 Jennifer Royce Barbara Klouds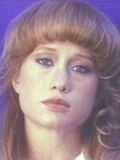 Monica Sands Beth Stein Jesie St. James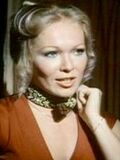 Add