Sodom and Gomorrah: The Last Seven Days, Uncut (1975)
Description: A weird mix of Biblical history, hardcore sex, space aliens, and just sheer weirdness. 
Scene Breakdowns
Scene 1. Deborah Brast, guy
Scene 2. Gina Fornelli, George S. McDonald
Scene 3. girl, guy
Scene 4. Ken Turner
Scene 5. girl, Ken Turner
Scene 6. Tyler Reynolds
Scene 7. Jacquie Brodie, George S. McDonald
Scene 8. 2 girls, Joan Devlon, Sharon Thorpe
Scene 9. Gina Fornelli, Sharon Thorpe, Mira Vane, Susan Catherine, George S. McDonald, Johnnie Keyes, Ken Turner, others
Scene 10. Joan Devlon, Tyler Reynolds
Scene 11. Nina Laurie, Sean Brancato
Review:
This 35mm classic is one of the most expensive (a half million dollars) adult films ever made. It is almost as good as the other Mitchell Brothers films that I have seen, and it is definitely worth watching.
Overview
Click on a screenshot below to rewind the video to that location. Click on "Overview" to show or hide this section.
Studio: Cinema 7 Released: 1975 Director: Artie Mitchell Country: Usa Language: English
Categories: Full Movie Historical Big Dick Blowjob Hairy Cunnilingus Teen Handjob Add
Tags: Young Pussy Sensual Blowjob Sucking Dick Moaning Scenario Low Quality Forced Outdoor Sex Weird Add
Models: Phaedra Grant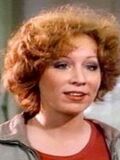 Tom Bowden Sean Brancato Deborah Brast Jacquie Brodie Tom Carlton Dan Carter Susan Catherine Stanley Kernel Cobb Kip Cochran Donna Duquette Dave Erdman Leslie Ester Susan Faria Gina Fornelli Add