My Mother... My Brother... and I (1973)
Description: Carol, a pretty young girl with incest fetish, talks about the (possibly imaginary) time she, her brother Lance, their mother and Steve, her lover, had a wild orgy in bed together.
This movie is from the Alpha Blue Archives Young Lust Volume 2 boxed set. A teenage girl re-lives her experiences as she enters them in her diary, mostly centering on a four-way between herself, her brother, her mother, and her boyfriend.
Scene Breakdowns
Scene 1. Lynn Nelson, guy
Scene 2. Lynn Nelson
Scene 3. girl, Lynn Nelson, guy
Scene 4. Lynn Nelson, guy
Scene 5. girl, Lynn Nelson, guy, Jack Birch
Review:
I won't dare call this an experimental film, but rather an example of extremely slipshod construction. The footage and individual scenes are presented in such a random order that one suspects Mr. Nolan of FOLLOWING and MEMENTO fame must have this baby in his private porn collection.

The grammatically odd title card reading "My Mother...My Brother...and I." doesn't appear on-screen until 13 minutes into the film, much longer a delay than even the idiotic teaser footage you get in a James Bond film. We have young Carol writing in her diary, with various sex scenes shown as if they were flash-forwards, but ultimately they are closer to the horrible "flashes-sideways" used on the horrendous final season of TV's "Lost".

The nonsensical storyline revolves around Carol, her well-hung brother Lance and their busty mom. Carol has a boyfriend Steve, but it is not clear if he (or some unnamed extra character) shows up to make a foursome for the inevitable orgy.

Trying to follow the editing and time-frames of this film would make a challenging, and unfair, homework assignment for students once XXX porn becomes classroom material at film school (don't think I'm kidding -I recall how outlandish it would have seemed to me growing up in the '60s that science fiction film classes would one day join the curriculum).

Carol is a beautiful young performer (IMDb calls her "Lynn Nelson"-you feel sorry for her being stuck making a 1-shot, 1-day wonder in this opus. Her top-heavy mom isn't attractive, hired mainly for the age contrast, and one bed scene where she is servicing BOTH of her offspring seems to be repeated, except that in the earlier flash version she isn't wearing her wig, and in the later complete rendition she's proudly wearing an ultra-fake blonde hairpiece. I guess it fell off during filming and, waste not/want not, we are getting to see both takes.

In my research I'll watch virtually any film on the topic of incest; ROAD TO SALINA is undoubtedly my favorite mainstream example, and I'm a-hankering to someday track down the softcore SEX FAMILY ROBINSON series, which is currently lost. In hardcore you can never top a movie about twins, since it crosses the line from the psychology of incest to merely representing its reality. I've often wondered why Shirley MacLaine and Warren Beatty were never teamed in a "sexy" Hollywood movie back in the '60s -I guess they didn't get along with each other. At any rate, MY MOTHER etc. is perhaps the most complicated such movie (as opposed to being complex) at the bottom of the barrel.
Overview
Click on a screenshot below to rewind the video to that location. Click on "Overview" to show or hide this section.
Studio: Alpha Blue Archives Released: 1973 Director: Mark Brock Country: Usa Language: English
Categories: Full Movie Hairy Blowjob Old and Young Cumshot Brunette Big Tits Threesome Add
Tags: Passionate Long Hair Black Hair Moaning Scenario Real Teens 18 Year Old VHS 69 Position Thick Cock Add
Models: Lynn Nelson Jack Birch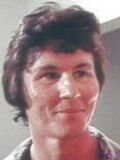 Add