Plato's The Movie - (1980)
Description: Investigative reporters go undercover to get the dirt on the infamous sex club Plato's.
Deux intrépides femmes reporters s'introduisent dans la boîte la plus select d'Hollywood, le Plato's Retreat West. Entre deux orgies, elles tentent d'élucider des crimes mystérieux. Car un assassin truciderait ses partenaires féminines à l'arme blanche après les avoir honorées dans la chambre à fantasmes.Scene Breakdowns
Scene 1. girl, Mike Ranger
Scene 2. Seka, Greg Michaels
Scene 3. Ashley Welles, others, Renee LaPaz, Tawny Pearl, Biff Parker, Greg Michaels, Ken Yontz
Scene 4. Maria Tortuga, faceless guy
Scene 5. Maria Tortuga, Bill Margold
Scene 6. masked girl, Biff Parker, Greg Michaels
Scene 7. Becky Savage, Bill Margold, Taurus
Scene 8. girl, Biff Parker
Scene 9. Tawny Pearl, Biff Parker
Scene 10. masked girl, R.J. Reynolds
Scene 11. Seka, Bill Margold
Scene 12. Jane Lindsay, Lisa De Leeuw
Scene 13. others, Greg Michaels, R.J. Reynolds
Scene 14. Lisa De Leeuw, Mike Ranger
Scene 15. Ashley Welles, Maria Tortuga, others, Bill Margold, R.J. Reynolds
Scene 16. Lisa De Leeuw, Bill Margold
Scene 17. Renee LaPaz, Taurus
Scene 18. Ashley Welles, Taurus
Review:
Having just watched Joe Sherman's horrible porn comedy INSPIRATIONS (oxymoron alert), I was still unprepared for the horribleness of PLATO'S THE MOVIE. This should have been a lost film, so people could speculate (or half-remember) about its contents, rather than still exist as a total insult to the viewer.

Picture might have served as a time capsule of a hedonistic period in America, set at the West Coast's epicenter for narcissism and public sex. Instead, we get an anti-erotic load of b.s. with big-name porn talent rather than "real people" cavorting in one long orgy.

The irritating Bill Margold (a superstar in his own mind whose name never sold a single ticket during his lengthy porn hanger-on career) is the villain of the piece, managing Plato's Retreat West with the mayor's daughter Vicky (Maria Tortuga) as resident dominatrix and fellow baddie. Editor Burt Saxon (Mike Ranger) is there to supervise an undercover investigation, assigning reporters (!) Seka and Lisa DeLeeuw to uncover incriminating material linking the mayor and Plato's for an explosive newspaper story.

The gals see a lot of sexual activity but fail to come up with conclusive goods (in today's internet media environment the half-baked story would have been disseminated immediately) so they peddle their reportage to a femme editor who demands sex from DeLeeuw in return, that leads to a fake-rough lesbian scene, and then reneges on publishing.

Meanwhile a portly semi-retarded guy named Willard (unidentified and untalented actor, who seems to be doubled below the waist during sex scenes) is trying to get laid by one of the dozens of nude women humping all comers on the premises, and in a dumb incest subplot ends up humping his mother "inadvertently" (credibility is not helped by casting Willard to look older than his mom).

Idiotic finish has Margold confronting Ranger with a gun only to be outflanked by Tortuga and a sudden freeze-frame with literally 50%-plus of the plot voiced over by narration attempting to tie together many of the loose ends in a script credited to Sherman's partner in crime "John Finegold".

Film takes an anti-gay stance early on, with the statement that while women are freely admitted, Plato's West requires male customers to bring a woman with them "in order to cut down on the number of gays". But of course it is primarily misogynistic, with a "cute" recurring motif emphasized by Margold of a woman sucking cock constantly with blank-eyed expression imitating a sex doll. Margold's smug, smarmy personality dominates the film and helps sink it from the outset.

Sex scenes aren't arousing at all, especially a "climax" where Willard is humped by several beauties as the rest of the cast cheers him on. Basically we are treated to decadence with a capital D, meant to conjure up ancient Rome rather than Greece. Naked people disco dancing en masse, and the presumably fabricated "allure" of the fantasy room where more sex can be done privately and anonymously, plus a brief masked slasher attacking DeLeeuw subplot all turn out to be 100% boring under Sherman's limp direction.

Ranger was briefly typecast in this type of movie having made Ray Dennis Steckler's similar SEX RINK years before, reprised in the later paste-up job by Steckler titled PLATO's RETREAT WEST. Fortunately for Ranger, Kirdy Stevens cast him as the young lead opposite Kay Parker in TABOO, giving him an indelible place in film history, not unlike Keir Dullea's lucky casting in Kubrick's 2001: A SPACE ODYSSEY.
Overview
Click on a screenshot below to rewind the video to that location. Click on "Overview" to show or hide this section.
Studio: Essex Video Released: 1980 Director: Joe Sherman Country: Usa Language: English
Categories: Full Movie Blonde Blowjob Stockings Teen Babe Riding Big Tits Add
Tags: Sensual Kissing Scenario Gloryhole Housewife Public Sloppy Blowjob Tight Pussy Deep Penetration Couch Add
Models: Ashley Welles Becky Savage Jane Lindsay Lisa De Leeuw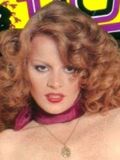 Maria Tortuga Nicole Scent Rachael Livingston Renee LaPaz Seka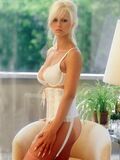 Tawny Pearl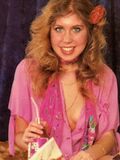 Tiffany Clark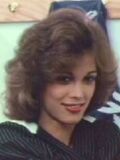 William Margold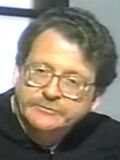 Erich Lange Greg Michaels Jack Shute John Boland Ken Yontz Mike Ranger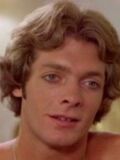 R.J. Reynolds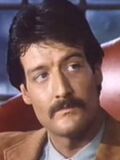 Randy West John Stagliano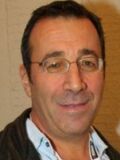 Add