Through the Looking Glass, Full (1976)
Description: A rich socialite escapes her boring lifestyle when a ghost takes her to a sexual hell where anything goes.
Catherine Burgess plays an ultra rich matron who escapes her boring aristocratic lifestyle when a demon resembling her father beckons her to the other side of the mirror. Her secret passions eventually lead her through the mirror into a world of carnal desire
Scene Breakdowns
Scene 1. Catharine Burgess, Douglas Wood
Scene 2. Catharine Burgess
Scene 3. Catharine Burgess, Jamie Gillis
Scene 4. Terri Hall, Roger Caine
Scene 5. Catharine Burgess, Nancy Dare
Scene 6. masked girl, Rocky Millstone
Scene 7. Eve Every, Ultramax, Rocky Millstone
Scene 8. Kim Pope, Jeffrey Hurst, masked girl
Scene 9. Kristin Steen, Jamie Gillis
Scene 10. Catharine Burgess, Jamie Gillis
Scene 11. Grover Griffith
Scene 12. Melody Gerdon, Bobby Astyr, Pepe
Scene 13. Nikki Hilton
Scene 14. Jamie Gillis
Review:
In the freewheeling 70s, pornography very nearly went mainstream after DEEP THROAT and THE DEVIL IN MISS JONES played to packed houses across the country and a number of "porno chic" films made around this time had decent budgets, actual plot lines, and attractive stars. THROUGH THE LOOKING GLASS is a classic grind house-cum-art house example from this era but it also stands alone as one of the eeriest sex films ever made. Beautiful "Vogue" model Catharine Burgess (once described as "a $2.98 Catherine Deneuve") stars as Catherine, a detached beauty with an accommodating architect husband, a young daughter, a father fixation and a dark secret. Catherine gets no sexual satisfaction from her husband because she spends most of her time in the attic, pleasuring herself before an antique mirror she's had since childhood and there's a demon in the reflection that shows the lady a world of unbridled lust on the other side of the glass. In a nod to ALICE IN WONDERLAND, Catherine sees a Mad Hatter's party that degenerates into an orgy with herself as centerpiece and the masturbatory and incestuous fantasies in the mirror are reflected in her husband and the household staff. Catherine has lived in the isolated mansion all her life and rarely leaves it but when her husband plans a trip to Paris for them, the insatiable satyr offers her an eternity of ecstasy at a terrible price...

The film has a strange, dream-like quality where sex & horror blend as if in a nightmare and Catharine Burgess' air of detachment only adds to the aura. The sex scenes, integral to the story, are few and far between so it's hard to see the "trenchcoat crowd" enjoying this one even though there's a memorable sequence where the viewer gets to go deep inside the heroine. Academy Award-winner Aron Obler & Harry Manfredini (FRIDAY THE 13th) contribute an evocative, moody score and the surreal, Fellini-esque ending segues into a denouement that is truly disturbing and not easily forgotten. Recommended, but not for the squeamish. Produced and directed by Jonas Middleton and released in hard and soft-core versions.
Overview
Click on a screenshot below to rewind the video to that location. Click on "Overview" to show or hide this section.
Studio: Video-X-Pix Released: 1976 Director: Jonas Middleton Country: Usa Language: English
Categories: Full Movie Teen Blonde Babe Hairy Stockings Masturbation Brunette Add
Tags: Underwear Feet Real Teens Closeup Scenario Tan Lines Pussy Fingering Maid Bathroom Add
Models: Catharine Burgess Jamie Gillis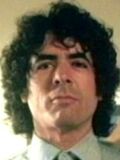 Laura Nicholson Kristen Steen Douglas Wood Kim Pope Eve Every Ultramax Roger Caine Nancy Dare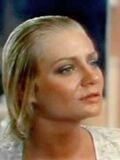 Terry Hall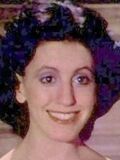 Jeffrey Hurst Rocky Millstone Grover Griffith Victoria Karl Add