Abenteuer der Lust, Full (1976)
Description: AKA: P... comme pénétration
Sylvia Bourdon is staying at an African resort. Her husband or lover (Richard Darbois) seems to be a pilot. At the same resort are swingers Cyril Val and his black girlfriend (Nadia Day). After a trip up river to take photographs Bourdon and Val drive Darbois to the airport.
Scene Breakdowns
Scene 1. Nadia Day, Cyril Val
Scene 2. Sylvia Bourdon, Cyril Val
Scene 3. Nadia Day, Sylvia Bourdon, Cyril Val
Scene 4. Sylvia Bourdon, Richard Darbois
Scene 5. 2 girls, Ingrid d'Eve, Jackie Dartois, Jocelyne Clairis, Martine Grimaud, Nadia Day, Sylvia Bourdon, Alban Ceray, Charlie Schreiner, Cyril Val, Daniel Trabet, Madou Sall, Manu Pluton, Richard Allan
Review:
Michel and Gérard are two pilots who are based in Africa and stay at the same resort. Gérard hires a local prostitute called The Black Pearl as his live-in mistress while Michel has a love affair with Léna, another guest at the resort. Although Léna is of the raunchy type, Michel is extremely reserved, sexually neglecting her. Michel introduces Léna to his colleague and after a trip up river to take photographs, Gérard and Léna drive Michel to the airport. Gérard touches her up on the way back and they break off the drive to have sex on the beach. Later Gérard arranges a threesome with Léna and his mistress by giving her extra money. Five days later Michel returns and he seems to have changed his mind, fantasizing about having sex with Léna. However, he cannot find her - she has gone to a swingers' club with Gérard and his mistress. An orgy develops there and Léna is reluctant to join in at first, but then does, though she is thinking of romantic times with Michel as she has sex with various partners among the tangle of bodies. Meanwhile Michel is searching high and low for her (even confusing another female tourist for her), but they meet when she breaks away from the orgy and leaves the club, walking off up the road.
Overview
Click on a screenshot below to rewind the video to that location. Click on "Overview" to show or hide this section.
Studio: Mike Hunter Released: 1976 Director: Alain Nauroy Country: Germany Language: German
Categories: European Full Movie Interracial Teen Hairy Cunnilingus Blowjob Big Dick Add
Tags: Creampie No Condom Girl Masturbating Hottie Tight Pussy German Scenario Black Big White Cock Doggystyle Add
Models: Ingrid d'Eve Jackie Dartois Martine Grimaud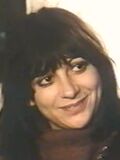 Nadia Day La Perle Noir Sylvia Bourdon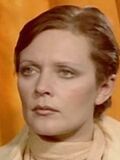 Lena Granger Add