Secret Passions / Das Haus Der Geheimen Lüste, Uncut (1979)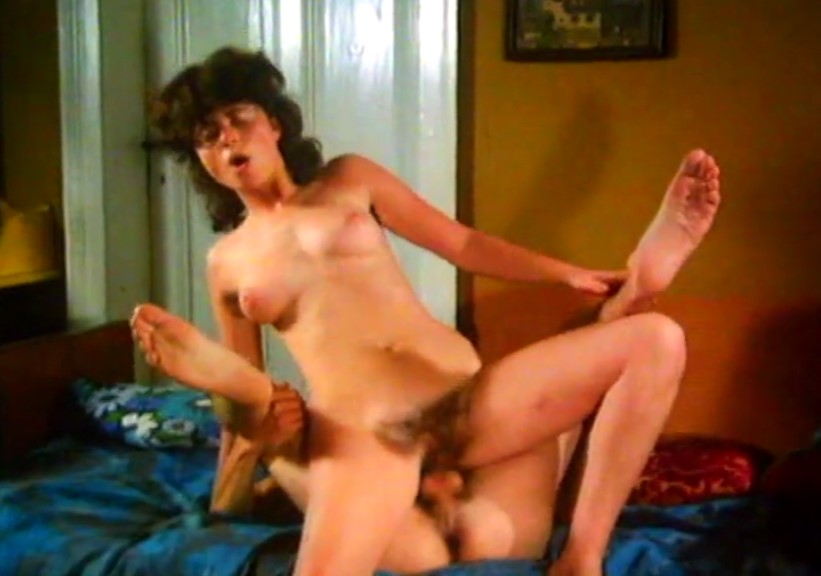 Description:
A very well-produced German feature, Secret Passions (1979) follows the patriarch winner of a morality award as the hypocrisy of his award unravels around him with unending sex. Fantastic Victorian-era costuming and mansion setting add to the flavor. Quite frankly, there's so much fucking and sucking going on here through interweaving storylines it's hard to pinpoint any one standout, though the four-way between the neighboring worker and the three daughters is a girl-on-girl-on-guy gruff sweaty number that pleases. Maids are fucked by masters, wives are fucked by doctors, the son is turned out as a prostitute as grandma watches, old fathers diddle their daughters' snatches, and the daughter fucks the journalist trying to document it all.
Scene Breakdowns
Scene 1. Unknown Female, Unknown Male
Scene 2. Ingrid Barlon, Unknown Male
Scene 3. Unknown Female, Felix Wurtmann
Scene 4. Ingrid Barlon
Scene 5. Unknown Female, Unknown Male
Scene 6. Unknown Females
Scene 7. Unknown Female, Rolf Ernser
Scene 8. Ingrid Barlon, Unknown Male
Scene 9. Unknown Female, Felix Wurtmann
Scene 10. Sylvia Engelmann, Felix Wurtmann
Scene 11. Unknown Females, Felix Wurtmann
Scene 12. Unknown Female, Rolf Ernser Set at the turn of the last century, the movie portrays the life of the honorary citizen and lawyer, Gregor von Klingenberg.
At first glance, he appears to be a 'normal' upper-class family, but on closer inspection, the viewer starts discovering signs of degeneration into moral and sexual debauchery hidden behind a facade of civil righteousness. Billian handles this masterfully, connecting erotic scenes with good acting and an entertaining plot. The female cast is attractive and seems to get into the sex fairly well.
The story starts out with a promising scene between Gregor Klingenberg and the attractive maid Friederike. Sitting in a chair with her pussy spread and her nice firm breasts bared, she awaits him in the library. Slowly she inserts a riding whip between her pussy lips, allowing him deep access. He then screws her on the table, certainly unaware of being watched by a newspaper reporter named Achim Zeidler. Achim has come to write a critical article about von Klingenberg. While spying through the window he gets surprised by Maria, Klingenberg's daughter. Unfortunately, the interview soon escalates into a dispute, and Achim gets kicked out by the outraged host.
Klingenberg and his wife then try to stimulate their sex life in the bedroom, which leaves her quite unsatisfied. Meanwhile, Maria's brother visits Friederike in her room. He needs some relaxation but is unable to get it without watching girls masturbating. Friederike is an appreciative and cooperative person and both start jerking themselves 'til he pops a load into her waiting hand. Later she's visited by his sister Maria, whom she tells about her former family life and the relationship with Maria's father, who blackmails her. In some flashbacks, the viewer experiences her younger sister Veronika getting touched by her father in the kitchen. When her older sister Elsie arrives the siblings have a well-done and extended foursome with her boyfriend Karl.
Next Maria meets Achim, who tells her that he has been fired because of her father's intervention. After some decent sex on the floor, they start making plans on how to get back his job. They visit her father's office, where they get to know some interesting news from the secretary, Frl. Bischoff:
Mrs. Klingenberg has an affair with her husband's colleague Dr. Kollwitz. As the couple arrives, Maria and Achim hide behind a curtain and watch them having sex, including a doggy anal scene.
Next the son visits Friederike's sister Veronika. After they lick each other, she takes a reverse cowgirl ride and works a load out into her hands. Back at home, he asks his father to pay off his gambling debts but he refuses. One of his clients, Gräfin von Hagenau, a woman in her seventies, is willing to help him. In return, he must 'educate' her cute granddaughter Caroline (Sylvia Engelmann).
An interesting scene follows. Supervised by the old woman he starts his job, but she is not really satisfied with his inexperienced pussy licking. Things really heat up when she takes over and stimulates sweet Caroline by shoving a dildo into her. Achim, who has learned his lesson, now screws Caroline missionary, doggy, and cowgirl style until she jerks him off onto her pussy. Quite extraordinary but a typical frivolous Billian scene!
Now it's time for the great showdown! Achim threatens Klingenberg that he will publish intimate family details and Klingenberg 'surrenders' quickly.
The son then ends the movie with Veronika and her sister who gets a creamy load on her butt while Achim lets Maria ride him reverse cowgirl style.
Overview
Click on a screenshot below to rewind the video to that location. Click on "Overview" to show or hide this section.
Studio: Caballero Released: 1979 Director: Hans Billian Country: Germany Language: German
Categories: Hardcore Historical Hairy Lingerie Stockings Teen Brunette Full Movie Add
Tags: Whores Prostitute Hairy Armpits Hairy Pussy Maid Costume Funny All Natural Underwear German Add
Models: Gretchen Myer Alma Katz Heidi Mahler Lydia Loring Claud Bach Jean Luc Pitard Felix Wurmann Add