Indian Summer 1 - (1991)
Description: The heat of passion can occur in any season.
Imagine. It's the last day of summer and there's one last chance for love. One last guy. One last throw of the dice. Do you play?
Or do you go?
Hyapatia asks the question in Paul Thomas' major 35mm/film with adult video's most important starlet.
Indian Summer is here. Passion is in season.

Scene Breakdowns:
Scene 1. Randy West, Savannah
Scene 2. Madison, Wayne Summers
Scene 3. Hyapatia Lee, Peter North
Scene 4. Biff Malibu, Hyapatia Lee
Scene 5. Randy West, Tianna

Review:
Minimal Plot: Happy couple (Madison and Bud Lee????) want to fix up a lonely guy (Randy) with a lonely girl (Hyapatia). Lonely guy has continuing fantasy (Savannah). Don't we all????? Bad audio work throughout with very erratic volume control. Outdoor scenes sounded very tinny, at best.

1st Scene: Randy West and Savannah. In his fantasy world, she pops up and disappears continuously. She is naked on some stairs, trying to talk him into some sex, not interested. Well, naked in the garden work and she gives some decent head (some of her better work). She blinks herself to the lawn chair where he munches for a bit. followed by some mish in the chair. No pop shot. Damn PT needs to add some heat to his scenes.

2nd Scene: Madison and Bud Lee??? She sits on the kitchen counter and he gets a little lunch, I think it was... pie... They do some mish on the counter, not really hot. They separate for a bit, talk dirty and play with themselves. Enough of the Ma-Bell sex, some more mish and he spanks on her hands (which she rubs on his back). He did not follow the first rule of Skeeter: Spank it on her head and run for cover! He finishes the scene by munching a bit more.

3rd Scene: Hyapatia and Peter North talk and start playing around, then get interrupted, he turns into a mannequin. A movie where Mr. North Didn't get laid, why have him around at all???? The interruption is Biff Malibu (?), they play around and he heats her standing against some rail, decent work. Lots of breast play, that lucky fuck. They move to the couch and she gives some head. She plays cow-girl and they go mish. AGAIN, NO POP SHOT!!!!! Death to Paul Thomas!!!!!!

4th Scene: Randy West and Tiana go thru the usual paces. He munches with her in the director's chair, some mish in the chair (sturdy director's chair!!!!). She gets down in position for a facial..... No pop shot but lots of noise. He finishes up with a good fingering of Tiana.
Overview
Click on a screenshot below to rewind the video to that location. Click on "Overview" to show or hide this section.
Studio: Vivid Released: 1991 Director: Paul Thomas Country: USA Language: English
Categories: Full Movie Big Tits Blonde Blowjob Brunette Cunnilingus Lingerie Riding Add
Tags: Big Fake Tits Tan Lines Glamor Scenario Kitchen Eating Pussy Office Passionate Add
Models: Hyapatia Lee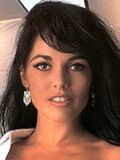 Tianna Savannah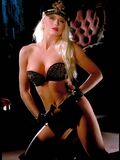 Randy West Wayne Summers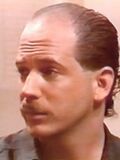 Peter North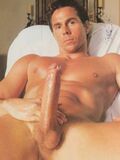 Add