Heisse Feigen / Hot figs, Uncensored (1978)
Description: AKA: Heiße Feigen, Jouissances pour couples [French]
Scene Breakdowns
Scene 1. Angelika Reschner, guy
Scene 2. girl, Wolfgang Jung
Scene 3. Anne Magle, Franjo Marincic
Scene 4. Jane Iwanoff, guy
Scene 5. Anne Magle
Scene 6. Jane Iwanoff, guy
Scene 7. Anne Magle
Scene 8. Anne Magle, Jane Iwanoff, guy
Scene 9. Anne Magle, guy
Scene 10. Anne Magle
Scene 11. Sylvia Engelmann, Bernd Kruger
Scene 12. Johanna Ebertseder, guy
Scene 13. Sylvia Engelmann, Bernd Kruger
Scene 14. Johanna Ebertseder, 2 guys
Scene 15. Karin Hofmann, Bernd Kruger
Scene 16. Karin Hofmann, Sylvia Engelmann, Bernd Kruger
Scene 17. Anne Magle, Jane Iwanoff, Sylvia Engelmann
Scene 18. Anne Magle, Franjo Marincic
Review:
Anne Anderson is taken to visit friends by her boyfriend. She is shocked to find what appears to be a wife-swapping party going on involving Angelika Reschner, and their respective partners. However, she goes for a ride in her boyfriend's Mercedes, and they stop in the woods to have sex. Then they have an argument and her boyfriend leaves her there.
She runs off and is taken into Jane Iwanoff's cottage. Jane and her man teach her the ways of men (and women) - and threesomes.
Then we see a wild disco where there is a blonde female nude saxophonist, where a black girl and then Sylvia Engelmann strip off where a girl jerks off her boyfriend on the dance floor. Sylvia's boyfriend drags her outside to have sex on a bench, but the other boyfriend takes his girl into an adjoining room where they have sex on the bar top under the nose of Karin Hofmann and allows the barman to join in. Karin is turned on and, when she meets Sylvia and boyfriend outside, asks to borro said boyfriend. They go upstairs and it turns into a threesome.
Next day Anne and Sylvia bump into Jane Iwanoff, and they go back to Anne's place to try on clothes. thsi turns into a lesbian threesome. Anne breaks off to phone her boyfriend and he comes round and they are reconciled - visibly.
As well as the sex action, this is also good for sexy 70s nostalgia with blouses being worn as mini-dresses, etc.

Overview
Click on a screenshot below to rewind the video to that location. Click on "Overview" to show or hide this section.
Studio: Herzog Released: 1978 Director: Enrico Calvi Country: Germany Language: German
Categories: European Full Movie Mature Big Tits Blowjob Handjob Blonde Big Dick Add
Tags: Sensual Euro Sperm Dicked Down German Scenario Foursome Married Close Up Blowjob Cum On Pussy Add
Models: Angelika Reschner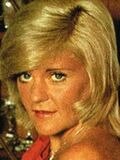 Anne Magle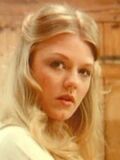 Arlene Manhattan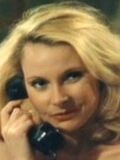 Jane Iwanoff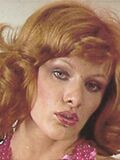 Johanna Ebertseder Karin Hofmann Sylvia Engelmann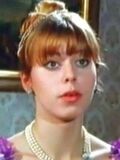 Add