800 Fantasy Lane - (1979)
Description: Let Your Dreams Come True At A fantastic tale of steaming sex, penetrating drama, high-finance, and, yes, even rollicking humor- "800 Fantasy Lane" features 17 of the most ravishing, curvaceous, dazzling, eye-popping beauties ever seen on the screen. The delectable is employed by a real estate firm to lure their well-heeled clients into buying the highest priced Beverly Hills mansions available and our girls are available for the kinkiest goings-on you could possibly imagine as they respond to their clients every desire

Scene Breakdowns
Scene 1. Desiree Cousteau, Serena
Scene 2. Lisa De Leeuw, Jamie Gillis
Scene 3. Nancy Suiter, Aubrey Nichols, Jamie Gillis
Scene 4. Nancy Suiter, Aubrey Nichols, Bud Wise
Scene 5. Hillary Summers, Chris Anderson, Desiree Cousteau, Serena, Jamie Gillis
Scene 6. Chris Anderson, Alan B. Colberg
Scene 7. Hillary Summers, Nancy Suiter, Chris Anderson, Aubrey Nichols, Serena, Jamie Gillis
Scene 8. Desiree Cousteau, Bud Wise
Scene 9. Lisa De Leeuw, Aubrey Nichols, Serena, Jamie Gillis

Review:
When two gas station attendants, Jamie Gillis and Bud Wise, read an article about Hollywood starlets who are supplementing their incomes in the real estate business by treating high-end clients to the times of their lives, they both know that they have to get in on the deal. Of course, this means pretending to be wealthy, oil tycoons who have struck it rich and are looking to score some property from the ladies. And, to be fair, the pair does, indeed, eventually strike it rich--but in pussy, not crude--and they do score quite frequently, as well--just not in picking up property. Such is the case in "800 Fantasy Lane", a very good, 1979 release from VCX and Svetlana. Featuring an all-star cast including the likes of Lisa DeLeeuw, Desiree Cousteau, Serena, the elusive Nancy Suiter, and more, this film certainly delivers on the female beauty. Beyond that, it also delivers hot and steamy sex from start to finish that's a "pleasure" (as in self-pleasure... *ahem*) to watch and a strong plot that's both engrossing and well-acted, particularly by Gillis (...no surprises there...). For fans of Jamie, any of the ladies, features, and/or the classics, this one's thus easy to recommend. It's quirky, sexy, fun, and clever. Indeed, its only real drawback is that it's a bit washed in the color area, and it consequently has a distinctly "older" feel...though many will simply find this an addition to its vintage charm. (There's also the matter of Lisa DeLeeuw's broken nose during the filming of the production, but the Rialto Report can provide the details on that.) Seriously, though, check this one out. It's worthy and then some.

In terms of the sex, Scene One has the Betty Boop of porno yore, Desiree Cousteau, briefly fingering the blonde legend, Serena, on a bed at the mansion as the guys watch in (...should have been more of this ; looks like a fisting may have been cut...). In Scene Two, the big-busted fire-crotch, the lovely Lisa DeLeeuw, does what it takes to get a sell by pleasuring Jamie Gillis after barging in on him while asleep and also on his "secretary", Bud Wise", as he beats off to the nude girls down by a swimming pool. Jamie has her suck his dick, titty-fucks her creamy melons to a facial and a pearl necklace, and then feeds her some of the cum. Scene Three brings together Jamie with the here-and-gone blonde beauty, Nancy Suiter, and her dirty blonde friend, Aubrey Nichols...both as agents trying to sell him a property (oral--both ladies). As the girls are going to town sucking Gillis' cock, Bud pops in and bull-shits him out of the picture, taking over where he left off. Nancy blows him to a pop on her chest, and Aubrey fucks him softcore thereafter (Scene Four). Scene Five finds Jamie stumbling upon an S&M session featuring Chris Anderson as the strap-on wielding woman in charge and with Serena and Hillary Summers hanging from the ceiling in sex swings, being beaten on, etc. To the side of the action is Desiree Cousteau, who's busy pleasuring herself manually. Ultimately, Gillis pounds out Summers, Serena, and Cousteau, also stuffing the end of a bullwhip into Serena's pussy, and Anderson gives it to both Summers and Cousteau with her locked-on, plastic cock. Gillis jacks off all over Summers, who's sprawled out on the floor, and then wipes his hand off on Serena's face to finish off the festivities. In Scene Six, Jamie ends up in a bubble bath with a bevy of babes, Aubrey Nichols, Chris Anderson, Nancy Suiter, Hillary Summers, and Serena, and eventually fucks them all (vaginal all-around). Concomitantly, Desiree Cousteau blows Bud Wise to completion all over her face and in her mouth (Scene Seven). In Scene Eight, Gillis plays the part of an animal tamer with Serena (a horse), Aubrey Nichols (a leopard), and Lisa DeLeeuw (a tiger) as his animals, all in a drug-induced fantasy haze. He fucks Serena and Nichols, there's a bit of girl-girl action thrown in, and Serena ultimately takes a facial with Jamie pulling out of Aubrey from doggy. Hot stuff!
Overview
Click on a screenshot below to rewind the video to that location. Click on "Overview" to show or hide this section.
Studio: VCX Released: 1979 Director: Svetlana Country: USA Language: English
Categories: Full Movie Lingerie Stockings Big Tits Blonde Lesbian Cunnilingus Hairy Add
Tags: Costume Scenario Big Nipples Big Natural Tits Titty Fuck Cum On Face Eating Pussy Bdsm Observe Moaning Add
Models: Jamie Gillis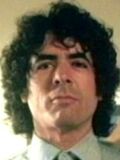 Bud Wise Chris Anderson Aubrey Nichols Serena Nancy Suiter Desiree Cousteau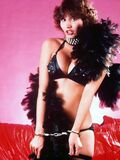 Hillary Summers Lisa De Leeuw Add