Nothing To Hide 2: Justine, Full length movie (1993)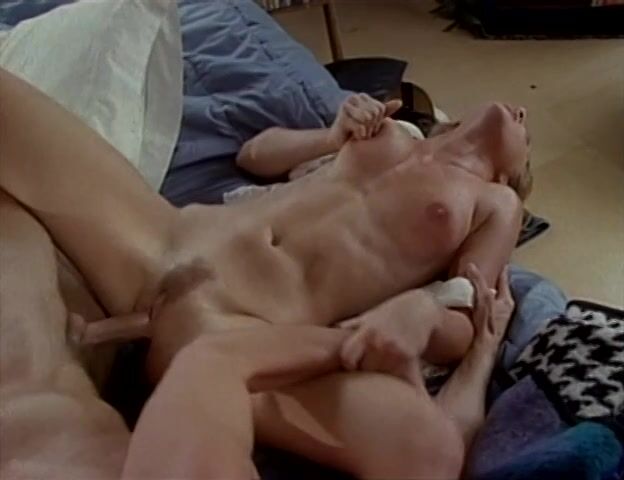 Description: The Story Of Two Generations And The Girl Who Loved Them.
Mike Horner and Nick East are father and son, respectively, searching for that special woman.
Enter Roxanne Blaze. Neither men are aware of the other's affection for the beautiful, young girl. And she finds out about them only by accident, necessitating a very difficult choice.
Paul Thomas reaches the pinnacle of his career in Justine, according to Adam Film World. This is a relationship piece fueled by intimacy and lust, as hot as it is thoughtful, as well-conceived as it is executed.

Scene Breakdowns
Scene 1. Tianna
Scene 2. Roxanne Blaze, Nick East
Scene 3. Roxanne Blaze, Mike Horner
Scene 4. Roxanne Blaze, Mike Horner
Scene 5. Dyanna Lauren, Lacy Rose, Roxanne Blaze
Scene 6. Dyanna Lauren, Brad Armstrong
Scene 7. Lacy Rose, Roxanne Blaze, Alex Sanders
Scene 8. Lacy Rose, Mike Horner
Scene 9. Tianna, Mike Horner

Review:
Related only in title to the John Leslie-Richard Pacheco classic, "Justine" has nothing to hide in terms of quality -it's a winner start to finish. One of Paul Thomas's finest films, and it was indeed shot on film long after video's inroads, the romantic drama plays well as a real movie without sacrificing its highly erotic content.

Roxanne Blaze, who IMDb calls by another name for no demonstrable reason, is terrific in the title role, as a woman who falls in love with both son and father, completely unknowingly. This of course gives the viewer the all-important information advantage over the characters, always a fun state, and leads eventually to conflict and heartbreak.

Interpersonal relationships are Thomas's forte, and what really makes "Justine" work, just as the indelible roles in Spinelli's original "Nothing to Hide" did, is fully developed characters, including supporting turns. Evidence of this is Tianna, a talented actress and performer who is both comic relief and deliverer of pathos, as an insecure, frustrated woman who attaches herself to hero's dad Mike Horner and is treated callously. In the Silent and Early Takies era this would be Zasu Pitts' role, and it is fascinating to see such a character adapted to XXX behavior, no mean feat for Thomas's regular scriptwriter Raven Touchstone.

Blaze's lover is well-played by Nick East, weakest thespian of the leads but not called upon to emote beyond his means -it's his big dick that does his talking, as usual. He pops the question early in the film, but free-spirit Blaze as Justine defers an answer. While she is researching a magazine article on porn patrons, by amusingly working part-time at a dirty bookstore selling all manner of sex aids, she meets cute with East's dad played by Horner. He's there shopping for a cock ring after an embarrassing session with very sexy Tianna, in which he can't get it up.

With clever dialogue and situations Blaze and he eventually hit it off, and he has no trouble getting an erection when it's time to hump her. She is quite uninhibited with both pere and fils (including anal sex), and insists on anonymity, eventually giving Horner a fake name which inadvertently adds to the fatal mix-up.

Along the way, there are colorful settings and adequate production values which seem to have been abandoned by modern pornographers. Perhaps Thomas's sincerity in trying to make a film that plays dramatically despite its necessary (and usually fatal) pauses for a whole lot of the in & out is what carried the day. But casting the leads is half the battle and he did a great job there.

A brief foray into the world of swingers, a frequent Thomas theme that resurfaced in one of his most recent works, the unsatisfying "Shared Wives", provides some additional pulchritude in the form of Lacy Rose and Dyanna Lauren, latter icon looking fresh as a daisy at the beginning of her career.
Overview
Click on a screenshot below to rewind the video to that location. Click on "Overview" to show or hide this section.
Studio: Metro Released: 1993 Director: Paul Thomas Country: USA Language: English
Categories: Big Ass Big Dick Big Tits Blonde Blowjob Cumshot Cunnilingus Full Movie Add
Tags: AVN awards Scenario Shaving Pussy Short Hair Kissing 69 Position Glamor Beautiful Natural Tits Hot Blonde Fucked Perfect Body Add
Models: Dyanna Lauren Lacy Rose Tianna Roxanne Blaze Alex Sanders Mike Horner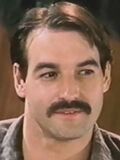 Brad Armstrong Nick East Add