New Wave Hookers 4, Full movie (1994)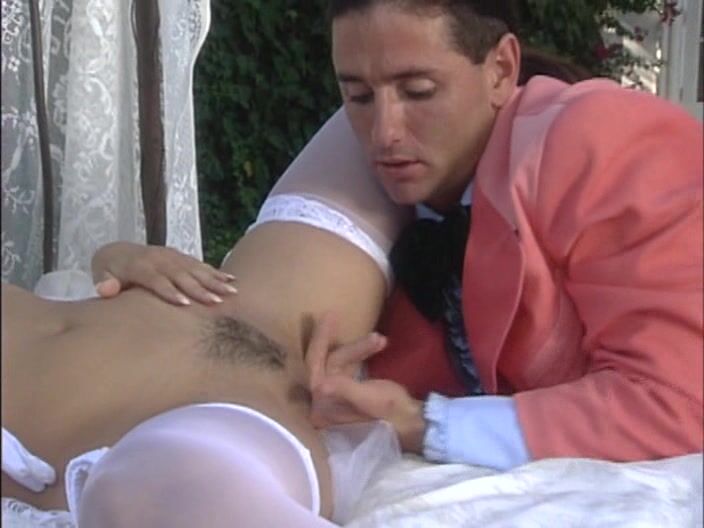 Description: For the fourth time in his illustrious cinematic history, director Gregory Dark examines the dialectical triad between prostitutes, sex and men in New Wave Hookers 4. It's all the red-hot action and messy cumshot goodness you've come to expect from this excellent series!

Scene Breakdowns
Scene 1. Juli Ashton, Nick East, Tony Tedeschi
Scene 2. Amanda Addams
Scene 3. Chasey Lain, VixXxen, Tom Byron, TT Boy, Vince Vouyer
Scene 4. Nicole Lace, Vince Vouyer
Scene 5. Tammi Ann, Tom Byron
Scene 6. Barbara Doll, Marc Wallice, Nick East
Scene 7. Veronica Sage, Sandi Beach, Jon Dough
Scene 8. Yvonne, Mark Davis
Scene 9. Chasey Lain, Misty Rain
Scene 10. Marilyn Martyn, Marc Wallice, TT Boy
Scene 11. Marilyn Martyn, Nick East, Tony Tedeschi

Review:
A magical, hooker-collecting dwarf who's caught between at least two realities, one that he controls and one (or more) that he doesn't, finds himself splitting his time between the various realms as he rambles on and on about prostitutes, women, and the meaning of life whilst talking to himself in front of a mirror at the insane asylum. Such is the case (...as best as I can discern...) in "New Wave Hookers 4", an exceptional 1994 release from VCA and director Greg Dark.
Clearly couched in that crazy Dark Brothers style, this film features not only a bizarre plot (...couldn't you tell?...), but also plenty of outlandish costumes and setups (...animals and various stereotypes seem to be the order of the day, this time around...), all tied together with scorching hot sex involving a scorching hot cast. Included among the female participants are the leggy Juli Ashton, the off-the-charts beautiful Chasey Lain, the waify analist Tammi Ann, the gorgeous brunette Veronica Sage, and so on and so forth. Indeed, the cast is as beautiful as the fucking is erotic, and only Dark could breathe life into something this loony and still end up with a supremely jerkable result. It's difficult to pin down a specific audience for this flick, other than to say that just about everyone who likes adult fare will find something to enjoy. It's far, far out of the norm...as much as any of the director's other works...and that's what makes it awesome. So...be sure to check this one out, if you haven't. It's worthy and then some. Hands down and dicks up, it's a winner!

In terms of the sex, Scene One brings together the incomparable Juli Ashton (...miss her and her radio show...) with two clowns wearing cleaning gloves, Nick East and Tony Tedeschi, in the living room of a McMansion. She sucks and fucks them, and they fuck her pussy and ass with dildos, including one attached to a squirt gun. As this is all going on, the redheaded Amanda Addams crawls in and masturbates longingly with both her fingers and a vibrator (vaginally and anally) on the floor beside them. Ashton takes it orally, vaginally, and anally, and the festivities finish off with a double-facial for her, which she follows up with some cummy-kissing between herself and Adams. In Scene Two, the utterly stunning, young Chasey Lain, looking delectable in her frilly, white lingerie, gets it on with a group of two Arab sheiks (Tom Byron and Vince Voyeur), a chain-wearing ghetto dude (T.T. Boy), and his girlfriend (VixXxen), for $100 (...heckuva a deal!...).
VixXxen fucks her with a strap-on, they both suck cock, Chasey takes it from the guys in the pussy, as does VixXxen, and the festivities finish off with Ms. Lain taking three loads--one on her pelvis, one on her tummy and chest, and another on her chest. Scene Three has a cleaned-up hooker in her lacey, white lingerie, Nicole Lace, and her billionaire, Vince Voyeur, making their acquaintance official on a large, canopy bed in the backyard of a mansion. There with them is Voyeur's maid, the super-slender, small-breasted, anal extremist, Tammi Ann, and the family "dog", Tom Byron. As Lace and Voyeur do their thing, so do Tammi and Tommy, with the former going oral and vaginal and the latter following suit. Ann also does anal, including whilst plunging a dildo into her pussy, and the good times come to a close with both dudes ejaculating on Lace's bum, as Tammi jumps in to lap up all of the spunk from her cheeks and crack.
In Scene Four, the lovely, French blonde, Barbara Doll, clad in a black, latex miniskirt and half-top, sits upon a block of ice, feeding fish to her two "seals", Marc Wallice and Nick East. Of course, they're more interested in her special fish than they are those of the sea, especially as she spreads her legs and shows off her panty-less delights. They give her the good stuff orally, vaginally, and anally, even throwing in a double-penetration (DP) for good measure, before busting their nuts on her lovely visage. Scene Five finds the good doctor, Jon Dough (RIP), who seems just as messed up as his dwarven subject, feeling like a frog and getting it on with two super-hot nurses, the brunette Veronica Sage and the blonde Sandi Beach. Before the two allow him to sample their bedside manner, however, they sate one another's desires with a vibrator and a butt plug (Sage), right in front of him. Eventually, Dough gets in on the act, as the ladies use their mouths and pussies to calm the doc's nerves.
In capping off this carnal caper, he pops in his hand, and the women lap it up. In Scene Six, a massive orgy unfolds on a spiral staircase in a mansion, with Chasey Lain and Misty Rain pairing up, Yvonne and Mark Davis (in drag) doing the same, and Marilyn Martin (in sunglasses) receiving a double dose of the "D" from TT Boy (blindfolded with a bird cage on his head) and Marc Wallice (blindfolded). Yvonne does oral, vaginal, and anal (simultaneously with a pink vibrator that she shoves in her pussy). Lain and Rain add a vibrator (vaginal on Chasey), a long prong (anal on Misty), and a gold vibrator (anal / DP on Misty with the former toy) to their standard lesbian fare. Finally, Martin does a good bit of rotisserie and DP with her two studs, eventually taking a pop in her ass-crack and on her face. Scene Seven is a continuation of the last, with two homies, Nick East and Tony Tedeschi, racing out and picking up with Marilyn Martin where Boy and Wallice left off. It's further oral, vaginal, rotisserie, DP, and two more facials for the badass blonde. As this is all going on, Yvonne's sequence caps off with a facial.
Overview
Click on a screenshot below to rewind the video to that location. Click on "Overview" to show or hide this section.
Studio: VCA Released: 1994 Director: Gregory Dark Country: USA Language: English
Categories: Threesome Babe Big Dick Big Tits Blowjob Cumshot Cunnilingus Fetish Add
Tags: Throat Fuck Pussy Rubbing Cum Hard Fuck Deep Throat Dicked Down Ass To Mouth (atm) Latin Costume Cosplay Add
Models: Amanda Addams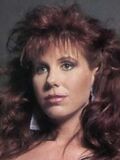 Barbara Doll Chasey Lain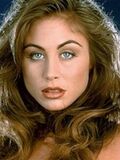 Juli Ashton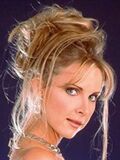 Marilyn Martyn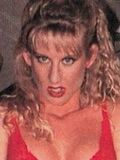 Misty Rain Nicole Lace Sandi Beach Tammi Ann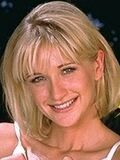 Veronica Sage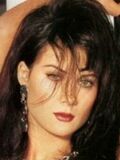 VixXxen Yvonne Alex Sanders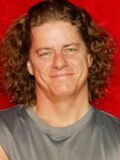 Jon Dough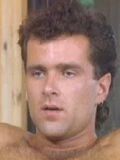 Mark Davis Marc Wallice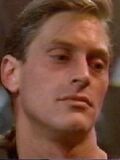 Nick East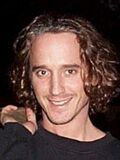 Tom Byron Tony Tedeschi TT Boy Vince Vouyer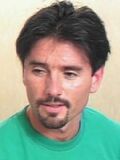 Add