Raw Talent, Full (1984)
Description: A soap opera actor is haunted by his porno past.
Scene Breakdowns
Scene 1. Jerry Butler
Scene 2. Rhonda Jo Petty, Joey Silvera
Scene 3. Rhonda Jo Petty, Jerry Butler
Scene 4. Cassandra Leigh, Jose Duval
Scene 5. Lisa De Leeuw, Jerry Butler
Scene 6. Chelsea Blake, Lisa De Leeuw
Scene 7. Tish Ambrose, Jerry Butler
Scene 8. Lisa De Leeuw, Jerry Butler
Scene 9. Danielle, Joey Silvera
Scene 10. Taija Rae, Jerry Butler, Ron Jeremy
Scene 11. Cassandra Leigh, Jerry Butler
Review
The only thing I'd like to add here is that, my friend had a video store on the Upper East Side (Manhattan) in the early-mid 80s, and Joyce Schneider walked in one day (1986?) promoting this film. The story as I've heard it was she told him "you walk down 42nd street these days and what do you see? F-ck films and Fight films...F-ck films and Fight films...so I decided to write a film with both!"...and he bought a copy of the film and we wore it out in the basement. Among the highlights of the film are Jerry Butler's and Ron Jeremy's Kung-Fu-Fighting battle (reminiscent of the Day of the Jackal) and the all-time classic "revenge of the waiter" scene with Joey Silvera and Jerry taking their revenge on a pinched tart in Leo Lindy's in Times Square.

42nd St? F-ck films and Fight films? Yes, it was the "mean streets" of 1980s Times Square, before the Disneyfied, Shrager'd, Giulani'd Times Square took hold. It was a badge of honor to be mugged in Times Square back then, when you'd have to beg for a token (!) from the Times Square Police Station (now an Army recruiting outpost) when your wallet got lifted in the balcony during a Bruce Lee triple-feature.

Anyway, back to the film...Lisa DeLeeuw turns in a great performance as a jaded porn director trying to cash in on a young hunk ("that's how I like them...young, dumb and hung!") while putting in a lesbian scene and then getting sodomized by her now-assertive "protege". Taija Rae is the (chubby) sweet girl next door (who will do double(you-know-what)), while Joey, Gerry, and Ron raise hell and remind you of why the porn industry is not what it's cracked up to be.

Enjoy this film...it's a slice of NY and porn from the '80s.
Overview
Click on a screenshot below to rewind the video to that location. Click on "Overview" to show or hide this section.
Studio: VCA Released: 1984 Director: Larry Revene Country: Usa
Categories: Blonde MILF Big Tits Cunnilingus Hairy Stockings Blowjob Redhead Add
Tags: Hairy Cock Real Boobs Ffm Hard Nipples Orgasm Prone Bone Close Up Pussy Thick Cock VHS Doggystyle Add
Models: Jerry Butler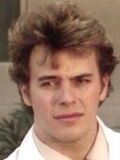 Cassandra Leigh Joey Silvera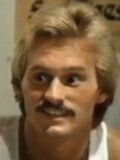 Lisa De Leeuw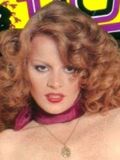 Rhonda Jo Petty Chelsea Blake Jose Duval Nora Bristow Jeffrey R. Iorio Taija Rae Ron Jeremy Tish Ambrose Danielle Add