Buttman's European Vacation 1 - (1991)
Description: Intrigue… With beautiful blond pussy in the red light district of Amsterdam. Romance…In Paris beneath the Arc de Triumph. A voluptuous Parisian girl takes me on a 3-way double anal adventure. Sensuality… At the Cannes Film Festival, I meet a beautiful Hungarian girl ready to be discovered. Sexy Bodies… In Rotterdam, I rendezvous with two nubile Dutch girls. Pure Lust… On the French Riviera, Rocco returns as the Italian film star, Dario, and his 'coulo' obsession is as strong as ever. Real Sex… Rocco and I party in Amsterdam. (I had the camera on for most of it).
Scene Breakdowns:
Scene 1. Silver Forrest, Rocco Siffredi
Scene 2. Joy Karin's, Natalie Streb, guy, Philippe Soine
Scene 3. Deborah Wells, Christoph Clark
Scene 4. Sunny McKay, Rocco Siffredi
Scene 5. Debbie Van Gils, Veronica Dol
Scene 6. Silver Forrest, Zara Whites, Rocco Siffredi

Review:
Usually when I give in to Evil Angel I really dig it for the culos.(ass) Well..I like Buttman's work..he's a butt craver like myself. Nothing wrong with that..others crave for cumshots..others for hardcore anal sex..me? The buns.

When I get a Buttman disc in my hands I have to prepare myself..I don't know what to expect..I start to think about bouncy asses on my screen.

Buttman's European Vacation does not focus fully on that spectrum..you know, asses. Butt man the sex was hot! The first scene blew my socks off that I had to rewind search backwards to watch Rocco fuck the shit out of Silver inside that bathroom! What a freakin hot scene! What a beauty..and she got really banged by the Italian Bangin' Stalion Rocco.

We get a pretty hot lesbian scene also in this flick and please pause it when she's bent over in doggystyle position and the other chic sticks the dildo up those cunt lips. Nice!

Sometimes Buttman titles have some sort of comedic value and I appreciate that..humor and life is what drives my heart and mind in this very world. One scene we see Buttman filming this chic and Stagliano offers her money and fame. Oh no..her boyfriend is coming! An agreement is form and Stagliano gets his way! A hot scene with a petite hot brunette chic.

Wow..looks at that hot chic with the cute blue thong playing on the beach. Look at those perfect titties. I'm surprised the old man behind her did not get up and squeezed those shits! Or I'm surprised jaws didn't come out of the water and jerk-off! She was quite the little juicy chocolate with the cherry inside...she was just sweet. Inside the hotel room with her pretty self and Rocco...she got bone blasted! Scorchin hot scene!

I say that the hottest scene was the first and last scene which was Rocco, Zara and Silver (Silver is a hottie on this dvd..as to why she does not have her name written on the Evil Angel dvd box is beyond me). A threesome fearsome fucksome. (?) Heck in Special Features section we get the Rocco, Zara and Silver unedited version!

I left out a scene that I didn't describe (the only scene that presented anal sex) in this review, butt I let you be the judge on this very well done hot sex Buttman flick.

The image is good and the sound is good. Small complaint..there seems to be a layer change after every upcoming new scene. On top of that..if you want to skip search backwards..you can't. (Actually you could if you leave your finger on the button, but it's not supposed to be like that)

I find though that this does not take away from the total value of the movie..this is just technical dvd stuff that has to be fixed and what counts is the sex film.

Special Features on the dvd are excellent..and Evil Angel is heading the right direction. Keep up the great work! This Buttman disc is highly recommended!

Themes: Of course there's themes silly! The themes is that these guys are in Europe having sex and doing their thing, while we're stuck in our homes just watching and slacking off. Hmm..that's not too bad cum to think of it.
Overview
Click on a screenshot below to rewind the video to that location. Click on "Overview" to show or hide this section.
Studio: Evil Angel Released: 1991 Director: John Stagliano Country: USA Language: English
Categories: Anal Hardcore Blonde European Big Tits Threesome Blowjob Add
Tags: Perfect Ass Big Ass Anal Rimming Euro Big Natural Tits Huge Tits Hard Anal Sex Hard Anal Anal Masturbation Big White Cock Add
Models: Debbie Van Gils Joy Karin's Natalie Streb Deborah Wells Silver Forrest Sunny McKay Veronica Dol Zara Whites Christoph Clark John Stagliano Philippe Soine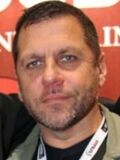 Rocco Siffredi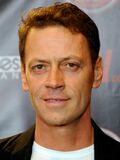 Add